News
Talib Kweli's Favorite Fela Kuti Songs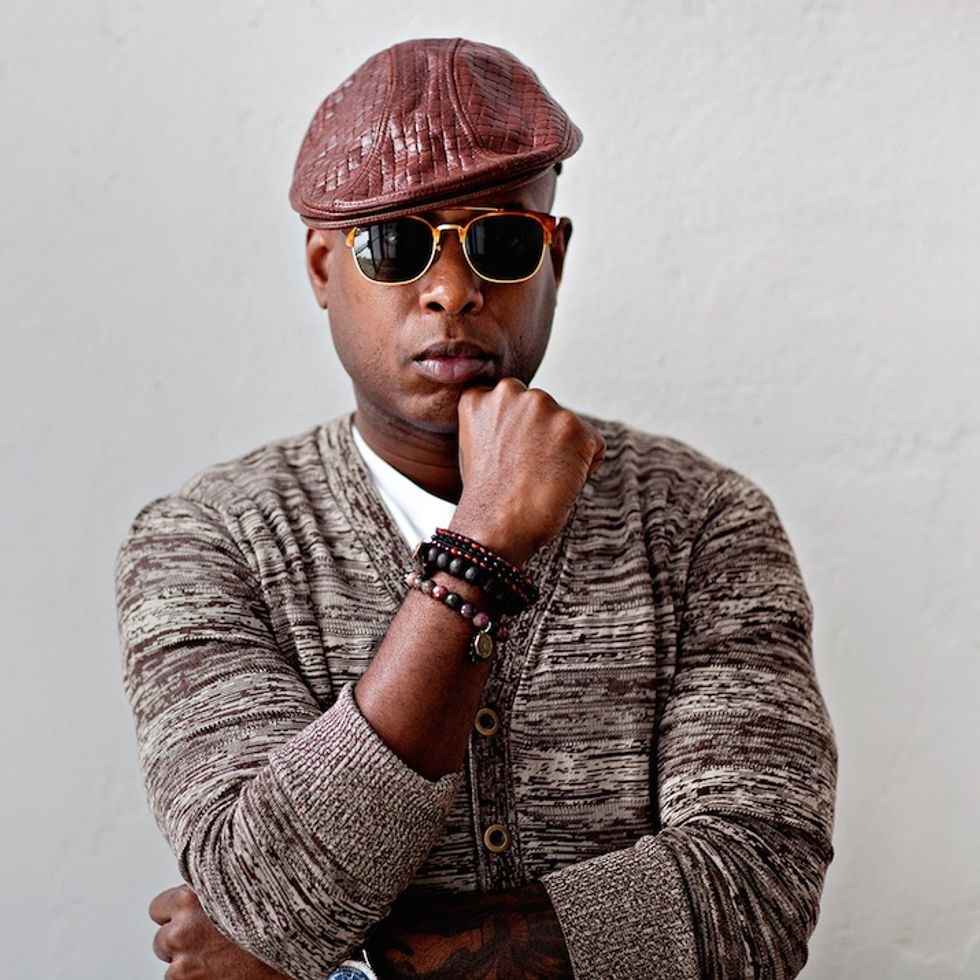 Talib Kweli is the latest artist to highlight his favorite songs from the afrobeat legend in a 7-track playlist for Fela.net
---
Photo via Fela.net.
Talib Kweli's never been shy about the influence Fela Kuti has had on his rhymes and music — back in 2002 he even contributed a cover of "Shuffering and Shmiling" to Red Hot + Riot alongside Dead Prez and Bilal. The Brooklyn MC is the latest artist to highlight his favorite songs from the afrobeat legend in a 7-track playlist for Fela.net that includes classics like "Water No Get Enemy," "Zombie," "Lady," "Coffin For Head Of State" and more.
"Fela Kuti shows us that the music of the oppressed must always be connected to the struggle," Kweli mentions to Fela.net. "It is never made just for the sake of making something beautiful, it has purpose that goes far beyond entertainment. Fela taught us how to be exactly who we are and to be unapologetic about it."
Stream Talib Kweli's selections on Spotify below and check out other Fela playlists from Brian Eno, Rich Medina, and Ziggy Marley.