Music
Tems' 2023 Oscar Dress Causes A Frenzy Online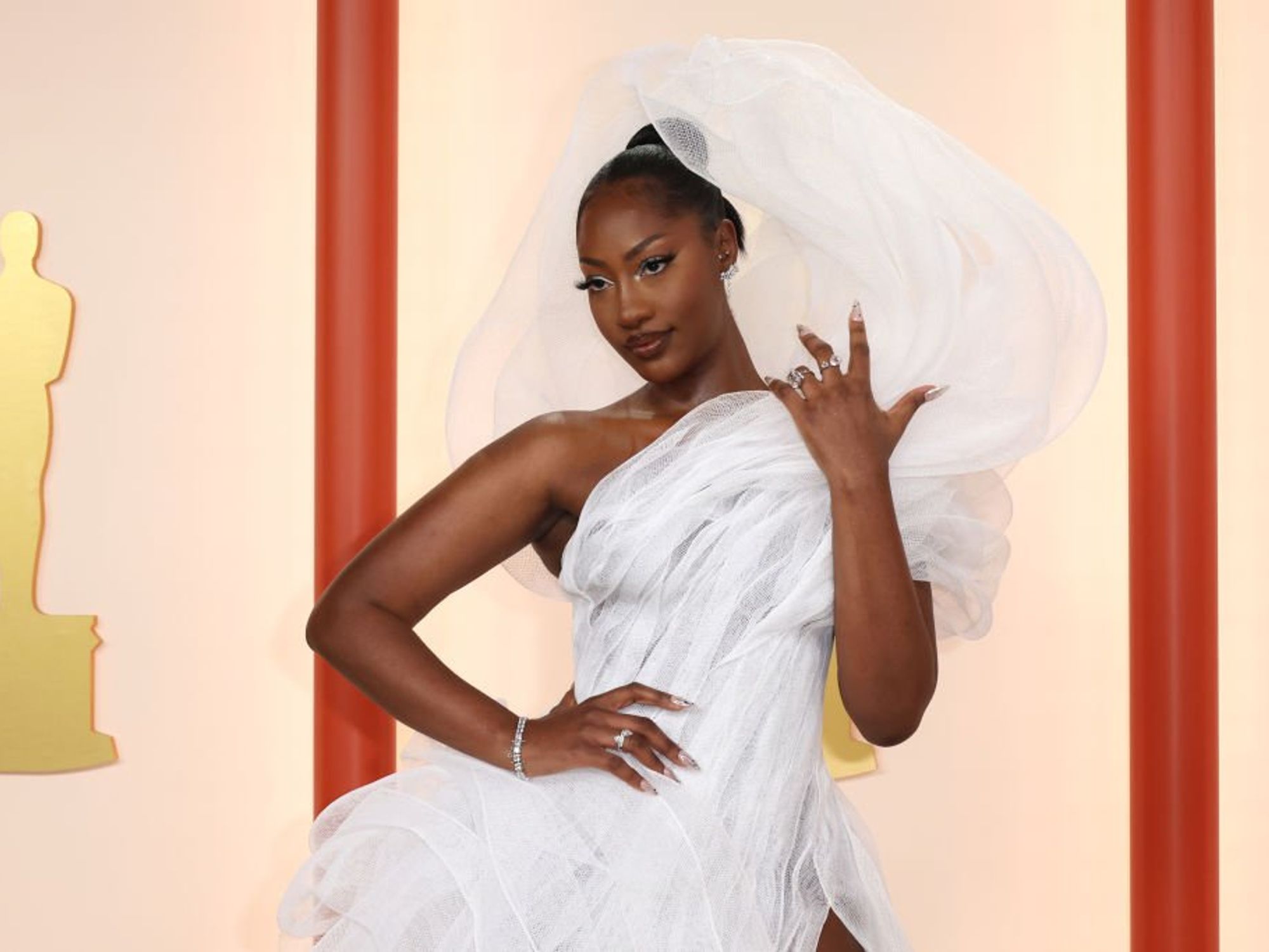 Photo by Allen. J. Schabenvia via Getty Images
Tems caused an online stir when she attended the Oscars in an eye-popping, white ensemble that was literally the center of attention.
Nigeria superstar Tems ignited a buzz online when social media users began to talk about her alluring outfit at the 2023 Oscars. At first, social media was thrilled with the Nigerian singer's all-white ensemble, praising her fashion acumen, poise, and aesthetic on the red carpet.
However, when the ceremony began, many shifted their tune. Before long, photos of the "Free Mind" singer's dress showed up online, obstructing the view of several Oscars attendees. The 27-year-old singer was there because she was nominated for Best Original Song for her contribution to Rihanna's "Lift Me Up" from Black Panther: Wakanda Forever. Although Rihanna would later hit the stage to perform her hit ballad, Tems' gown would dominate conversations.
Tems—who wore an artistic all-white gown designed by Lever Couture, a Ukrainian fashion house—stirred mixed reactions online. While others saw the moment as a powerful symbol of Black women dominating all white spaces, others saw it as a rude obstruction, seemingly inconsiderate to the people sitting beside her. For many people, the problematic part of the dress was the elaborate coif that added character to the overall aesthetic.
During the show, the camera panned into several spectators, seemingly straining their necks and peaking over Tems' dress to catch a view of the show's host, Jimmy Kimmel, and other entertainers who graced the stage. Several social media users shared their opinions online, but Twitter users, as usual, were the most vocal.