Teni is one of the biggest names coming out of Nigeria right now. Teniola Apata is far more than just a singer-songwriter, though, she's an overall entertainer—as her stage name has previously hinted—who pairs Afropop sounds with her colorful, vibrant personality, and fashion sense.
"Music has brought me lots and lots of joy. For me, it's a feeling," she states. Born in Lagos State, Teni lost her father at the young age of two. Now, her and her sister Niniola—also a well-respected recording artist—continue to push on and keep his legacy alive by creating the highest quality music.
Beyond her own talents behind the mic, it was Teni's songwriting skills that allowed her to write for big names like Davido, contributing to his hit "Like Dat" back in 2017. Fast forward a few years and her own hits "Askamaya," "Case" and "Uyo Meyo" solidified her presence in the Nigerian music scene.
Teni has since received numerous accolades and accomplishments, including Rookie of the Year at the Headies Awards, Most Promising Act to Watch at the Nigeria Entertainment Awards, Best New Artist at the Soundcity MVP Awards Festival, and Trending Artist on the Rise from YouTube Music. Beyond that, it's her charismatic personality, one that's full of love, that fans can't help but gravitate toward.
OkayAfrica caught up with Teni via FaceTime to discuss what Nigeria means to her, The Quarantine Playlist, her mentors in the game, and more.
This interview has been edited and condensed for clarity.
---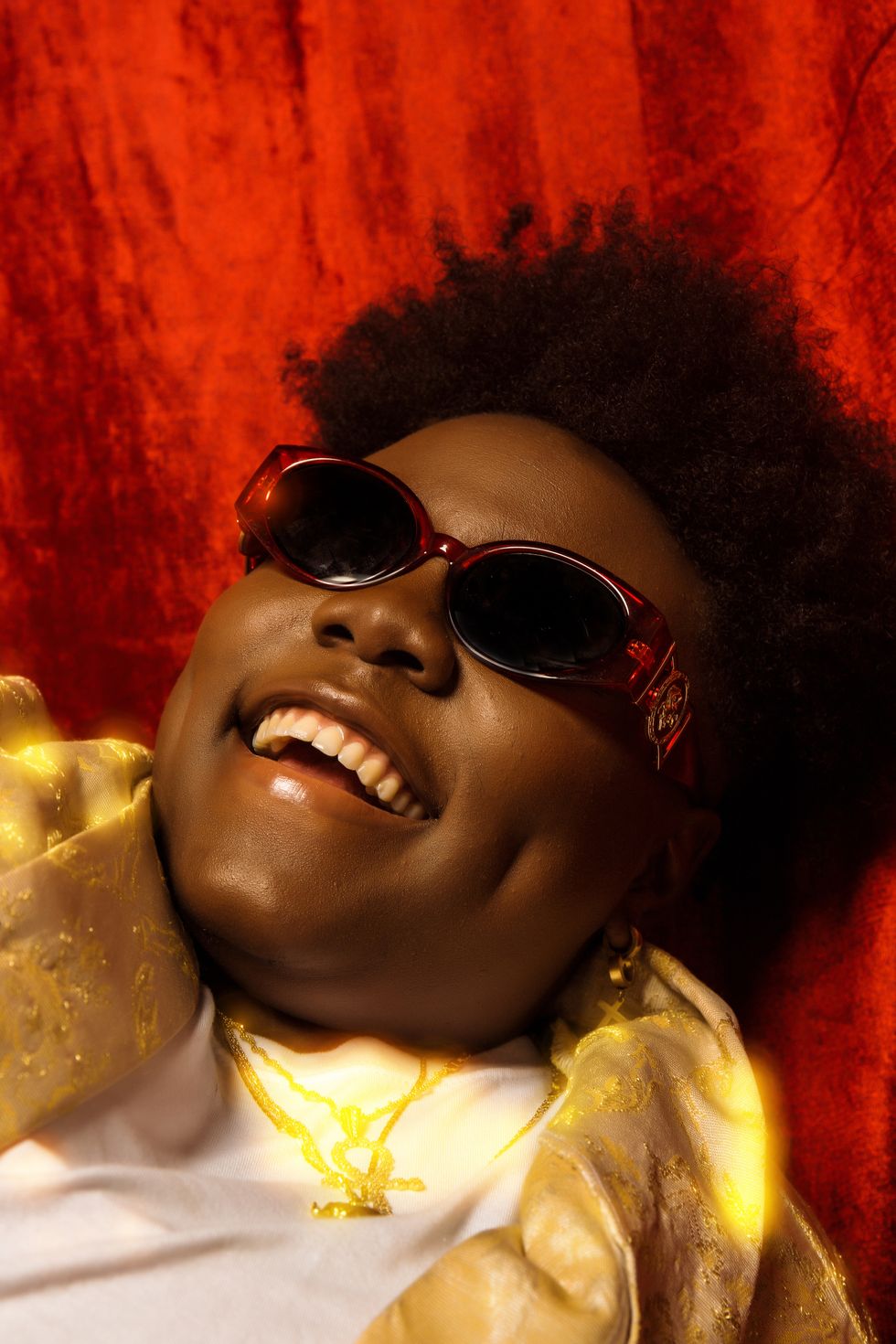 TeniPhoto: Thompson Ekong
How are you holding up?

I just ate, I feel good. I ate some Ikokore.
What does Nigeria mean to you?
Everything. If I come back to this world, I would want to be Nigerian again. [It means] a lot of confidence, heritage, history. The biggest exports in Africa... music, movies. I was born here, went to school here until high school. After high school I went to America for university. I went to the University of Georgia. I left Georgia, then I went to the American Intercontinental University in Atlanta.
How was experience in Atlanta?
It was beautiful. The food's good. There's a lot of African boys. Atlanta was good for music, it helped me learn a lot of things about music. Big ups to A-town.
"Case" was such a huge record for you. That was back in 2018. How have you evolved as an artist since then?
For me, it's understanding that music is a weapon and I have to use my voice. I've sung about love, about hope, about money, about power, but there's work that goes into it before you can be a billionaire. It's not just being a billionaire, it's having an idea. Working hard to experience success, nothing comes easy. It's me using my voice, lending my voice as a tool to to preach what's in my head.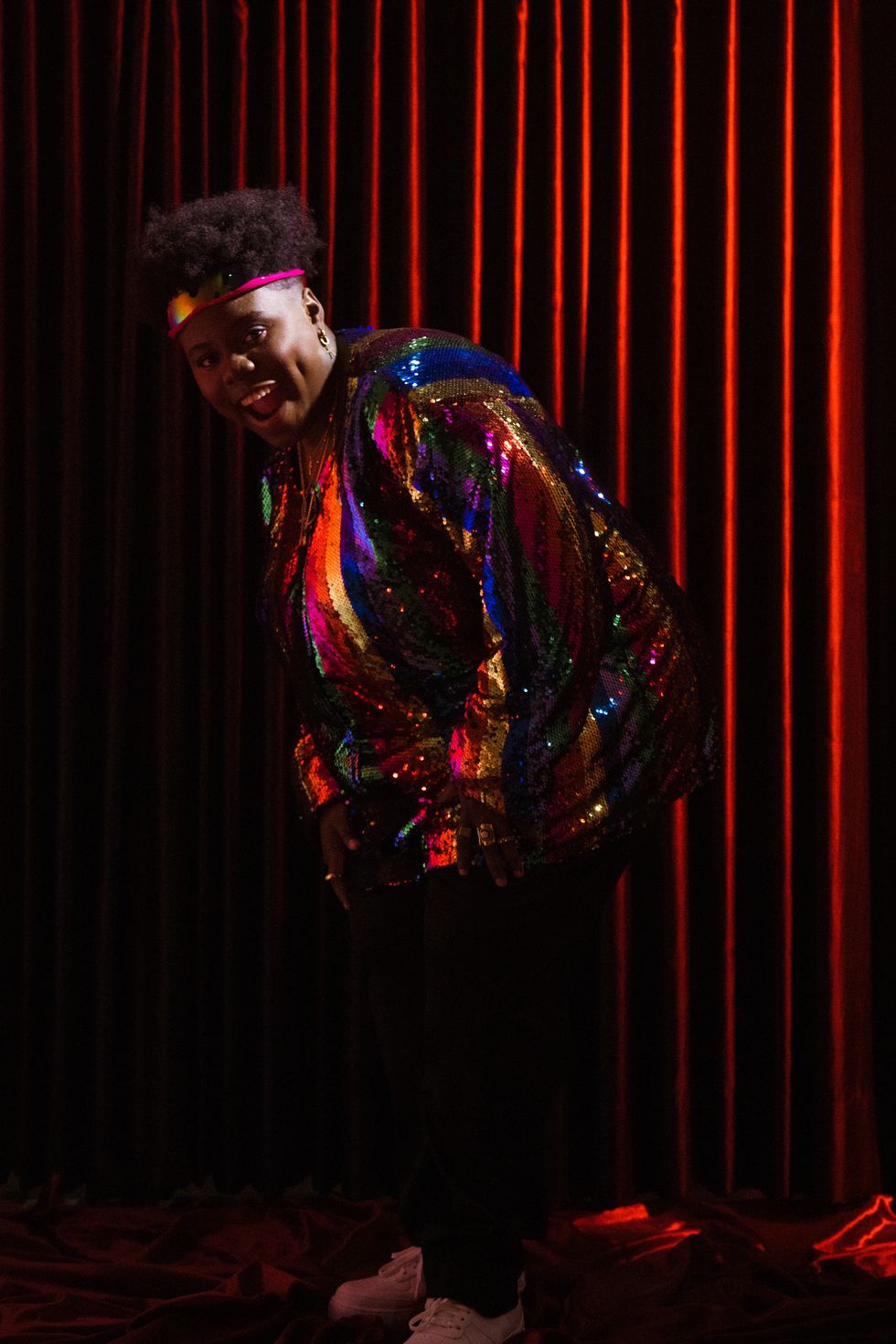 Teni.Photo credit: Thompson Ekong
You released The Quarantine Playlist EP earlier this year. What was the creative process behind these records?

Well I recorded it in four days and it was done. I was home, I was bored. We couldn't go out because of lockdown. I decided "okay, let's make a playlist called Quarantine Playlist. Make a song about love, make a song about lockdown, I'm doing this."
How has music been a coping mechanism for you during these times?
If it wasn't for music, I would have died. I know that for a fact. Music has brought me lots and lots of joy. When I listen to my songs, I feel freedom. For me, it's a feeling.
What do you miss most about being outside? Do you miss clubs?
Kind of. I don't really do clubs but when I do, I have fun. Just being outside, outside itself. I love interacting with people. Listening to people's stories and being inspired, being grateful. Understanding that people don't have what you have, just being thankful. I'm looking at the world and figuring out how I as an individual, can help and give back to my society. When you're inside, you don't see all the states. You have to go out, you have to see how people are living. You have to see the strongest people to really understand how much we have to do to help.
How did you end up writing for Davido?

Well that was through Shizzi. I had a song, it was dope. Shizzi said "yo, Davido would sound amazing on this." He sent it to Davido, Davido liked it. He wanted it and recorded it, that's how that happened. Big up Davido too.
What's your relationship with DJ Neptune?
He's my dad, my friend. He's a good guy, great guy. I can call him anytime on his phone. He has great ears for music as well, big ups to him. I've known Neptune since 2018, so three years now.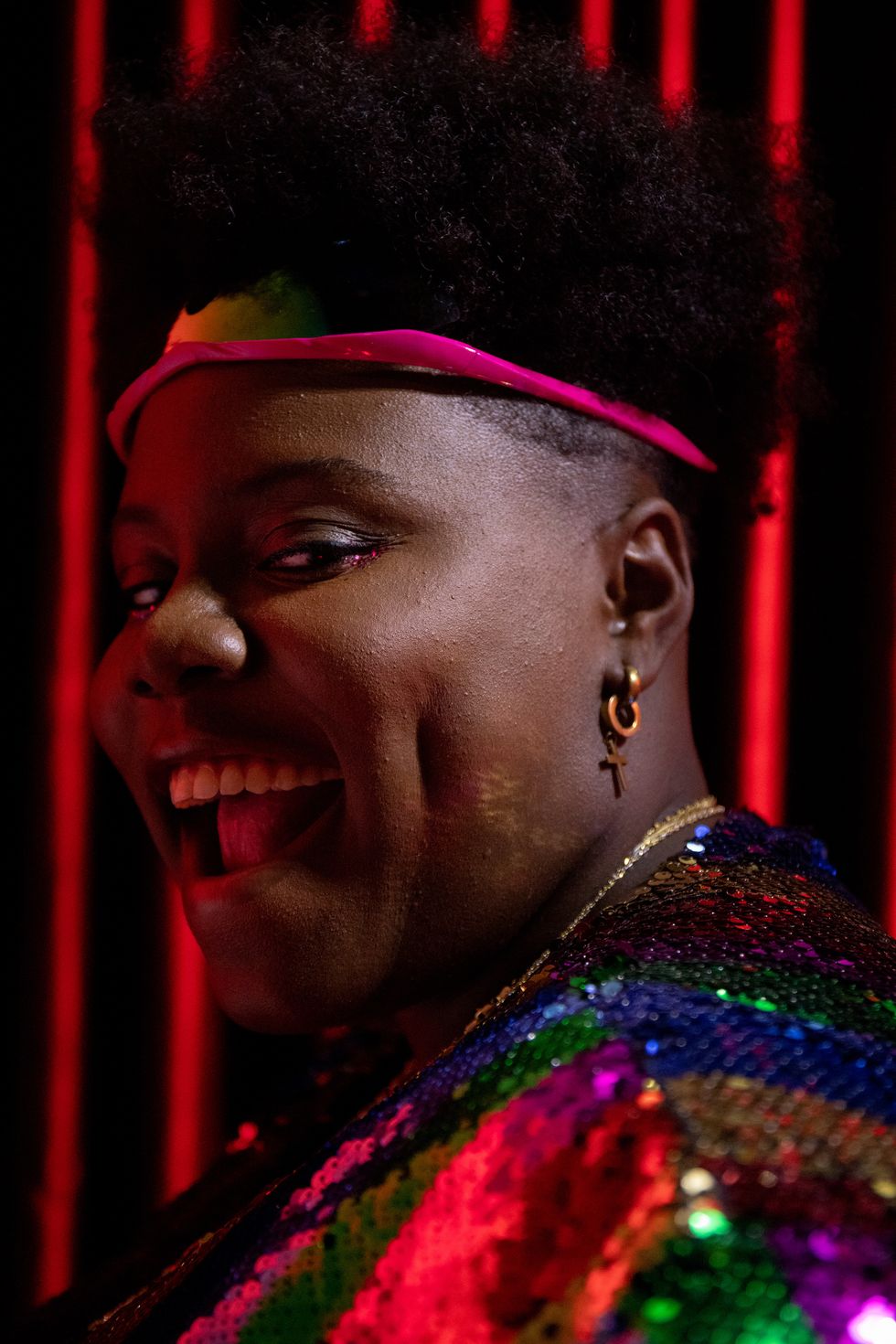 TeniPhoto credit: Thompson Ekong
I interviewed Orezi and he had such great things to say about you. How was it collaborating with him on "Your Body"?

We were both in Dallas, Texas, just having fun. We started the song in Dallas. I had a home setup, he came over and the song came out. We shot the video in the States. We were in the house, we didn't go out.
The video itself looked like a full-blown party. What was the best memory from that shoot?
Oh, it was colors. [laughs] The fact that beautiful people were having the most fun, I enjoyed that. I wish I could go back to the beach. We had a lot of fun, really fun. We partied so much I was tired. It took takes on takes on takes. I thought "I'm having fun, but my body's tired as well." I was done, time to go home. I just flew in from Dubai, so I was tired.
Where do you get your inspiration for your fashion style?
I like colors man. I like to be bright. I don't like dull colors, I'm not a dull person. I'm a very bright person, I'm a happy child. I love to be vibrant, happy, and loud.
What was your reaction to having a billboard in Times Square in New York?
It's everybody's dream. That for me was like a dream come true. There's going to be more, Grammy coming soon!
What did your parents think?
It wasn't even them, it was more my aunties and uncles. They said "I saw you! You're a pop star now."
How was collaborating with Nikita on "Dinero"?
That was beautiful. Nikita's from D.C. so linking up in Nigeria and making good music, I support that. I support women out here doing things. That was fun, shooting the video was a lot of fun as well. So happy I got to be on that project.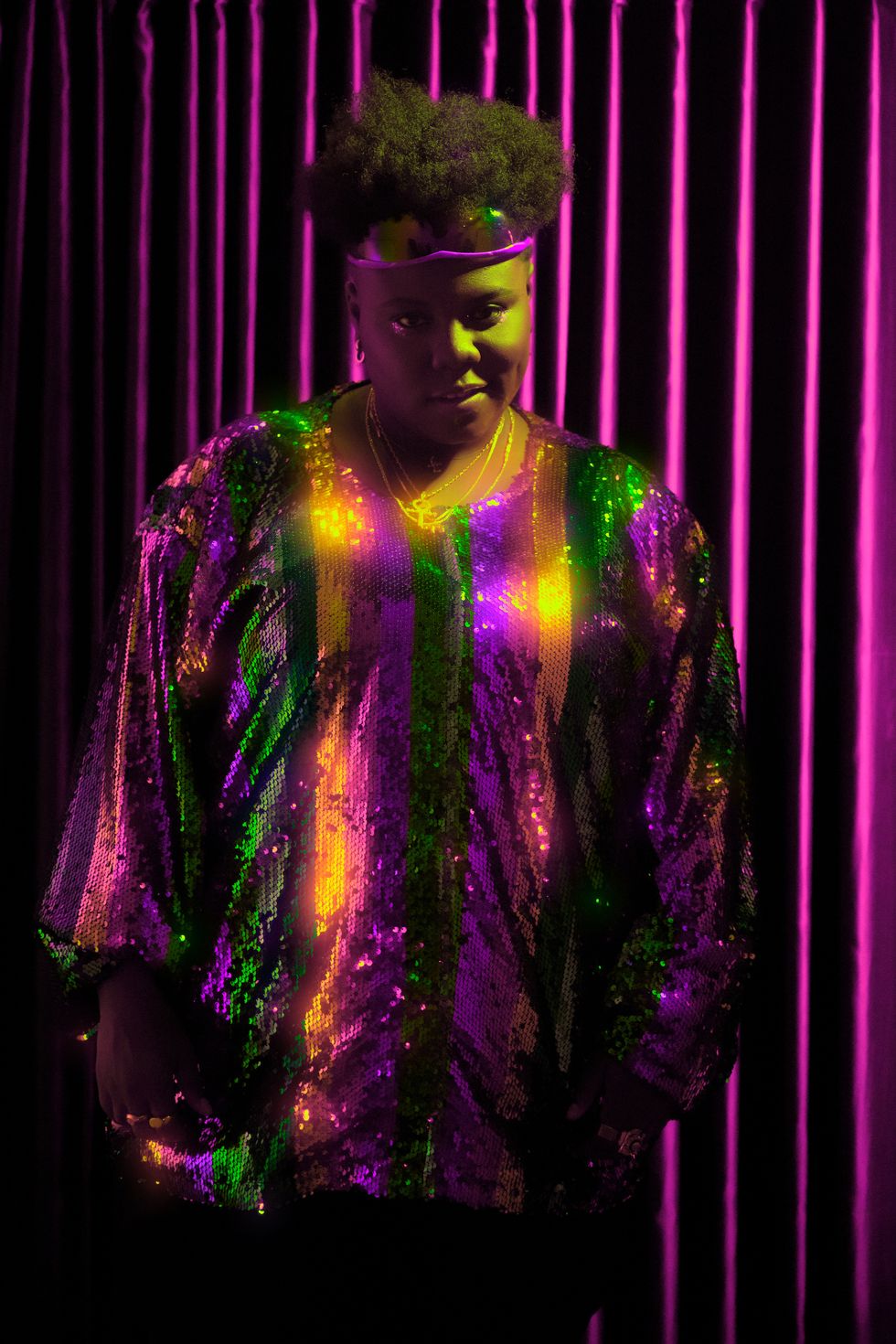 TeniPhoto credit: Thompson Ekong
Your music screams positivity and uplifting others. Why's that important for you?

That's who I am. Positivity helps me, it keeps me going. It reminds me no matter how bad, there's always light at the end of the tunnel. Even when I'm going through trying times, I know it's never going to last forever. The time I have on this earth, I need to spend it being happy and being positive. Spread positivity and constantly have fun vibes, period.
Did you have a mentor in the game coming up as an artist?
Well my mentors were old guys like King Sunny Ade. He wasn't my actual mentor, I looked up to him from afar. Wizkid, Davido, Burna Boy, mostly the old ones like Queen Salawa Abeni and Wasiu Ayinde.
What did they teach you?
For Wasiu Ayinde, King of Fuji, he taught me to use proverbs. To sing proverbs and use it in your music. Sunny Ade, he's a performer. He never fails to bring energy music. Salawa Abeni is the one who actually blew, one of the first successful women to blow in music. For a woman to make a mark, it's a big big deal. I learned from her and her style, the way she was. Her music, her videos, Salawa most definitely influenced my music.
What's your relationship like with your sister Niniola?
We're very cool, very close. We come from a very close-knit family. We really don't talk about music that much, we talk about every other thing but music. We don't ever want anything to take away that bond from us. We're sisters first before we're superstars. We'll be sisters when we drop the mic. The most important thing is our relationship, our love, our friendship that we share. We don't want anything to come in between that.
What are your thoughts on the Black Lives Matter movement and recent protests?
Listen, Majek Fashek sang this song [starts singing] "Arise from your sleep Africa, arise from your sleep America. There's work to be done Africa. There's work to be done America. If we unite, we will be free so long, for too long." I believe everything came from Africa. If you cut my skin or cut the white man's skin, it's the same blood. They don't have different kinds of blood. We're the same people, it's the pigment of our skin that's different. That shouldn't change how we treat one another. I also think that America came from Africa. Our resources, they used to feed their country. Africa benefited from America in some ways, but you can't tell me you treat a Black man less because he's Black. That doesn't make any fucking sense. Until the world can come together and unite, then we shall experience true humanity. Until then, the fight continues.
Anything else you want to let us know?
My album will be dropping this year. You can expect madness, soul, dance, everything. A body of work.