#Okay100Women
Thank You From the Women of OkayAfrica
A note of gratitude from the women behind OkayAfrica's 100 Women list on how March was a success—thanks to you.
Dear Reader,
---
The month of March was a huge success, thanks to you. We took a big leap in our approach of paying homage this Women's History Month with our inaugural OkayAfrica's 100 Women list.
To accompany our theme, "Black Girls Only," we wanted to celebrate black women who are making waves, shattering ceilings, and uplifting their communities this year—and every year hereafter.
We felt it was our duty to share at least 100 dope women who hail from the continent and the diaspora with you. Since we have the amazing privilege of calling brilliant African women our family, friends, mentors, idols and seestahs—it was only right to present this amazing collective of Visionaries, Champions, Innovators, Pioneers and Creators.
Compiling this list was no easy feat. We took into consideration recommendations from our ever-growing network and nominations from our audience to bring you a combination of bonafide leaders and up-and-comers who are game-changers in their respective fields.
Representation by country and social impact were also key factors, including how well these women use their resources to help other women. All of these individuals are beacons in their communities. All of these ladies are fearless, unapologetic and driven.
We gathered as African women who worked tirelessly on this list. After months of researching, learning, intense debating and listening, our hope is that you continue to feel as empowered by and proud of the women profiled on the list as we do.
OkayAfrica's 100 Women is for us, by us—honoring these amazing African women like this has never been done before—and this is only the beginning.
We'd love to thank our awesome writers and members of the OkayAfrica team who helped us get this out in the world to you all.
Many thanks to you—for reading, sharing and giving us great feedback on a project we hope you return to for inspiration beyond today.
Signed,
The Women of OkayAfrica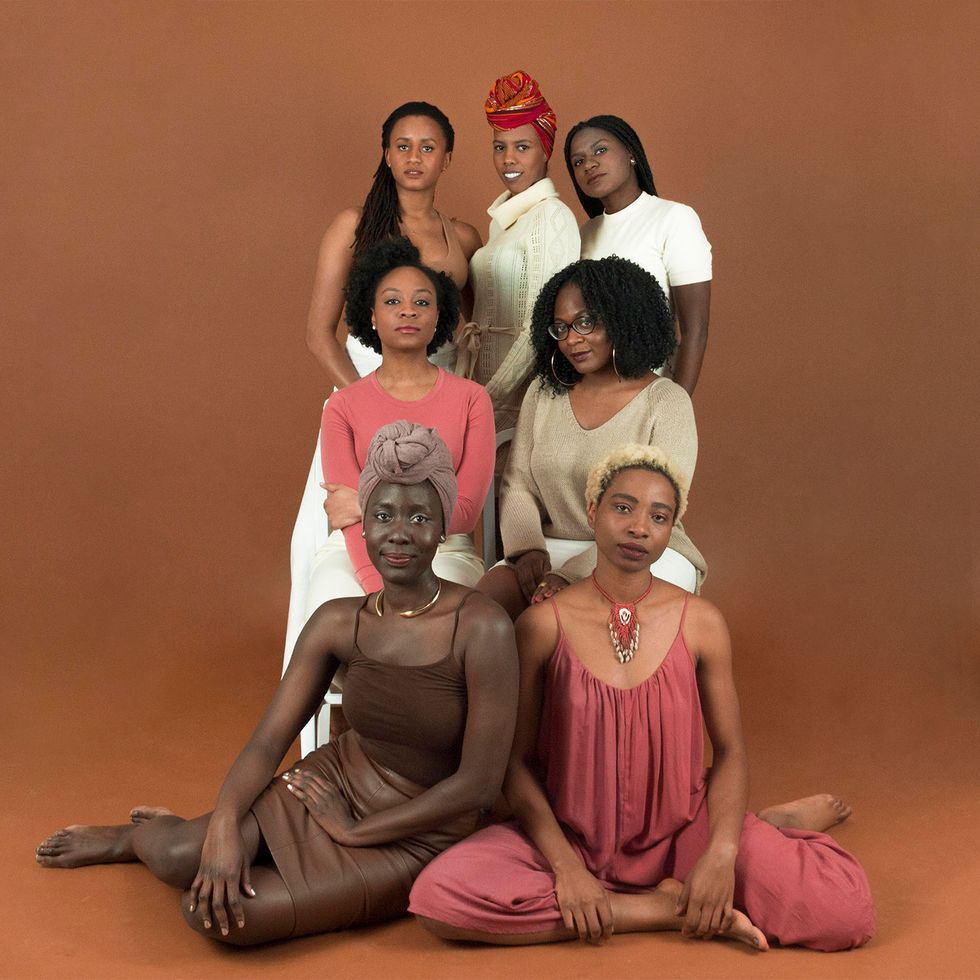 (L-R from the top) Oyinkan Olojede, Hanan Osman, Sinat Giwa, Antoinette Isama, Damola Durosomo, Josephine Opar, Chika Okoli. Photo by Kanil Ward.
Follow us on Instagram and Twitter!
Antoinette Isama | Associate Editor
Instagram: @justantoinette
Twitter: @AntoinetteIsama
Damola Durosomo | Staff Writer
Instagram: @damolisher
Twitter: @ohhhdeedee
Josephine Opar | Contributing Writer
Instagram & Twitter: @josephineopar
Oyinkan Olojede | Marketing Associate
Instagram & Twitter: @kokothenut
Chika Okoli | Social Media Manager
Instagram: @chika.okoli
Hanan Bashir Osman | Executive Assistant/Operations
Instagram: @Xanan1136
Sinat Giwa | Projects and Operations: Okay Space (OkayAfrica & Okayplayer)
Instagram & Twitter: @seenahgee