---
Bornor Kargbo, captain of The Flying Stars. Photo by Johnny Vong. Courtesy of Al Jazeera.
Bornor Kargbo is the captain of The Flying Stars, an amputee soccer team based in Freetown. Like many of his teammates, he lost his leg during Sierra Leone's eleven-year civil war, in which rebels took to amputating limbs as a way to garner fear among citizens.
Kargbo and his Flying Stars are the subject of a 2014 documentary. "When I started training, people would say, 'Oh, this guy has one leg. How can he play football?' But I did not listen to anybody," the soccer player says in the film. Good thing he didn't. Kargbo has gone on to play in three Amputee World Cups in Brazil, Russia and Turkey.
The Flying Stars film, which marks a collaboration between Toronto-based directors Allan Tong and Salone-born Ngardy Conteh George, became the first project to win the Toronto International Film Festival's Telefilm Canada Pitch This competition!. Following this initial success, the film received financial support from the Sundance Documentary Institute, naming the directors Sundance Documentary Fellows.
This Sunday, The Flying Stars will make its Al Jazeera premiere on the network's observational documentary strand, Witness, at 2230GMT, with repeats on September 14th (0930GMT), September 16th (330GMT), September 16th (1630GMT) and September 17th (0530GMT).
The film is also screening in New York City on Saturday, September 12, as part of the 10th annual Harlem International Film Festival at MIST Harlem, where the filmmakers will be in attendance for a Q&A following the screening. Tickets for this can be purchased here.
Find out more on The Flying Stars by heading to the team's official page. Check out a short teaser for the film below.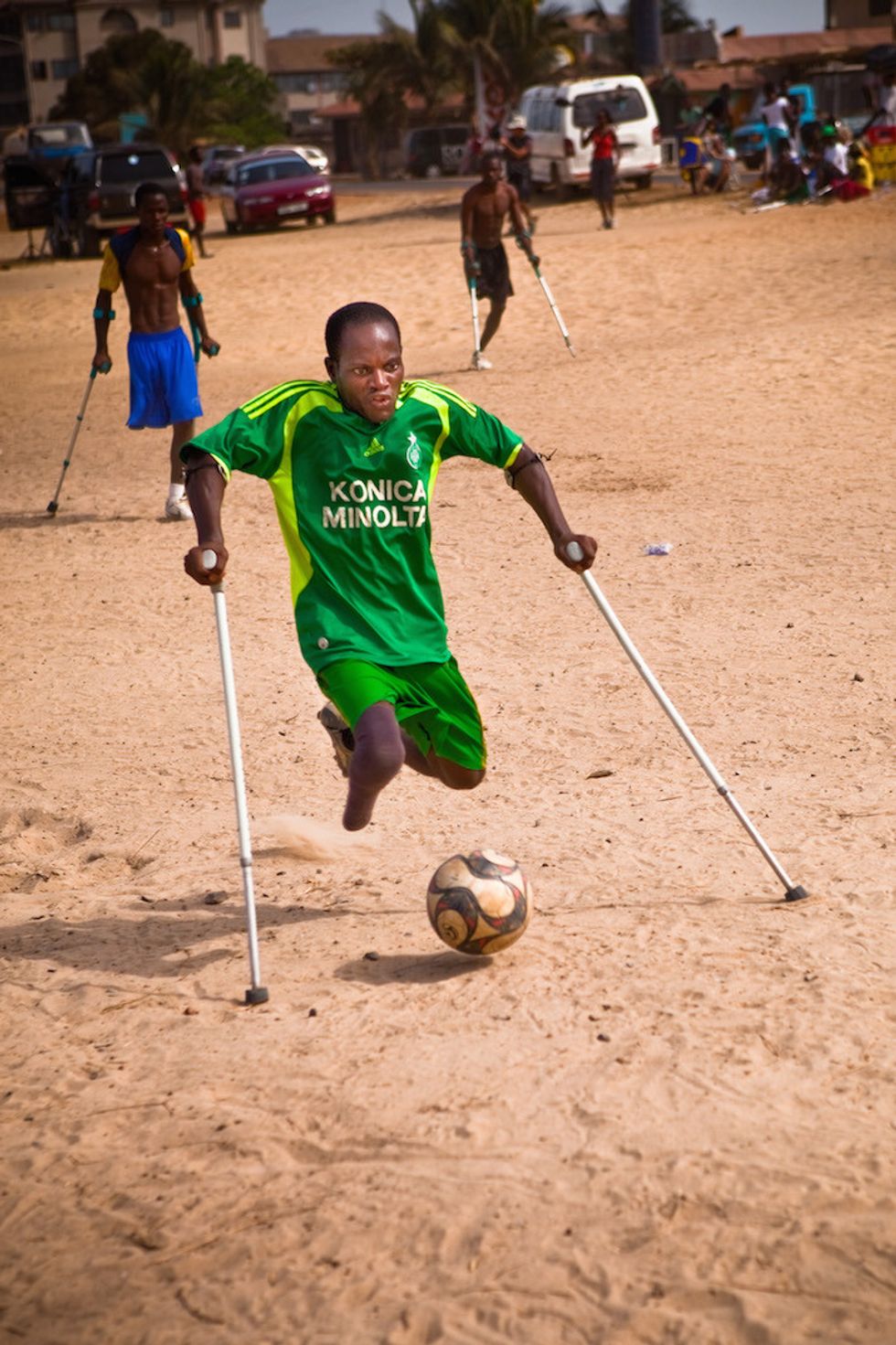 Mohamed "Census" Jalloh, midfielder on of The Flying Stars. Photo by Johnny Vong. Courtesy of Al Jazeera.