"The Influencer's Insight" is our four-part series for April's theme "The Hustle." The series features women content creators who've achieved influencer status through their social media platforms. These influencers will give their insight on how they built their brand, challenges they've faced, influencer marketing tips and more.
The final part of the series features Kamo Mafokwane of fashion and beauty blog, WILLKATE. ICYMI, read part three here.
---
WILLKATE'sKamogelo Mafokwane is the content creator offering her perspective on luxury fashion and beauty. The London in which she resides provides her with daily inspiration. From street style to art and from design to architecture, the city serves as a melting pot that serves as the perfect backdrop for creativity. The South Africa she calls home is notorious for its vibrant and bold flair. The merging of the two allows for content that is widely popular. "Inspiration lies everywhere and anywhere," Mafokwane says. "It's in the small things like an interesting color or texture in a vegetable in the grocery store."
WILLKATE began as a spontaneous passion project in 2013 during her first year at London's College of Fashion, where she pursued a bachelors in creative direction. With every year that passed, her "hobby" became more and more serious. Presently, she's graduated and dedicates all her time to her ever-growing brand. She's even expanded into the realms of travel, interior decor and lifestyle. Her hands in many pots helps to halt creative blocks.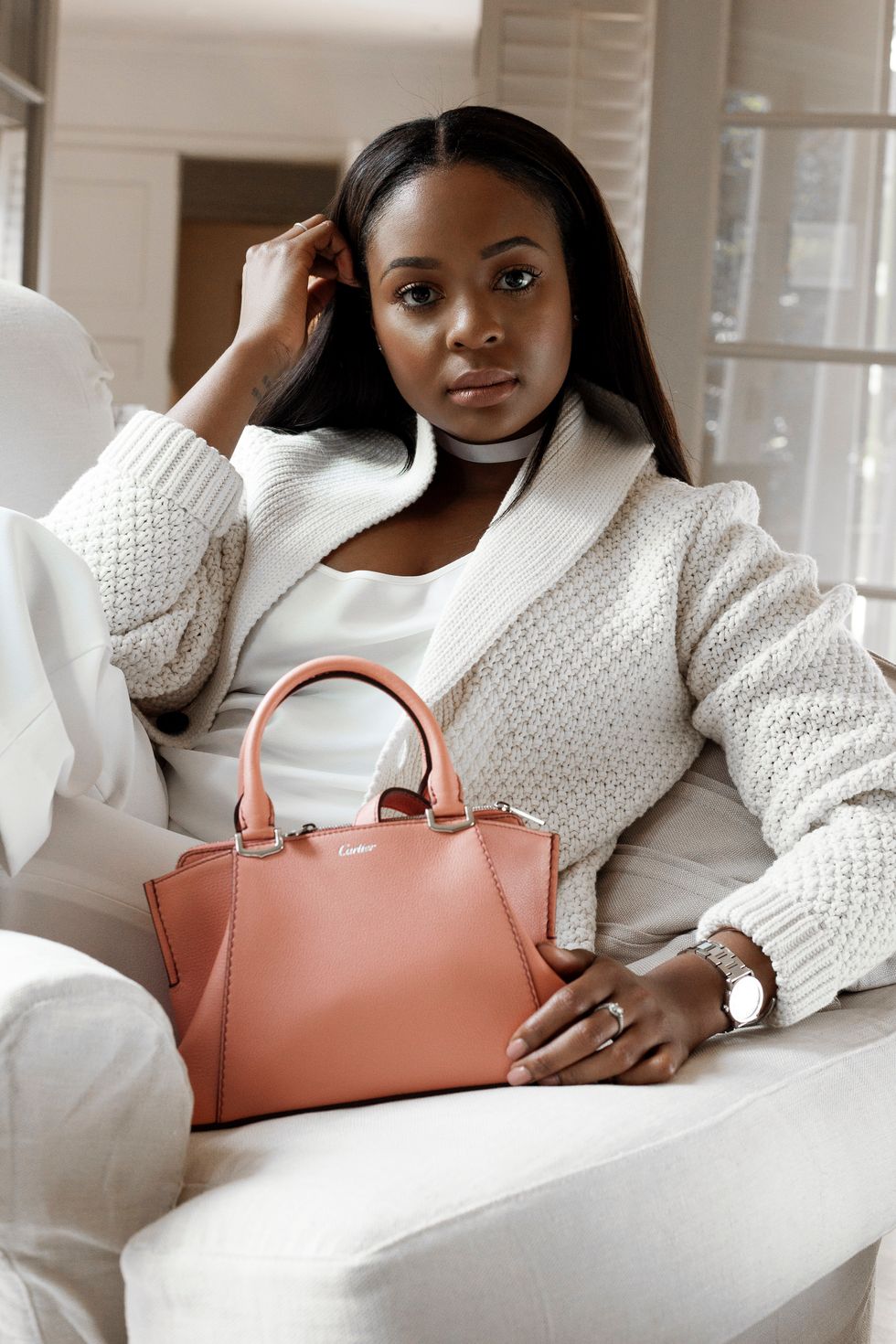 Photo courtesy of Kamo Mafokwane.
Contrary to popular belief, the introvert says her job isn't as glamorous as it seems. Where some weekdays are comprised of meetings, sourcing clothes for shoots, and running into coffee shops to change, 98 percent of her time is spent in no makeup and sweats editing and responding to emails. Her dedication to her craft hasn't gone unnoticed. Mafokwane's clean and crisp aesthetic has landed her work with Cartier, Wolford, Topshop, and IWC Schaffhausen. Making great content, however, is "in you. Creativity can't be forced. You have to put time and effort in versus just posting," she says.
When speaking with Mafokwane, it's evident she has unwavering faith and knowledge of self. She states, "God has gotten me where I am." All her mornings start with prayer and she is guided by her blog's namesakes, her late father and grandmother. She prefers working with women because "they understand me easier." She's driven and weaves stories for brands using both her instinct and heart. "On stage in front of 1,000 people," she'll do great but, "at someone's intimate gathering with strangers," she won't say a word.
The content creator flourishes in an industry where, "Brands don't [always] value [blogger] influence."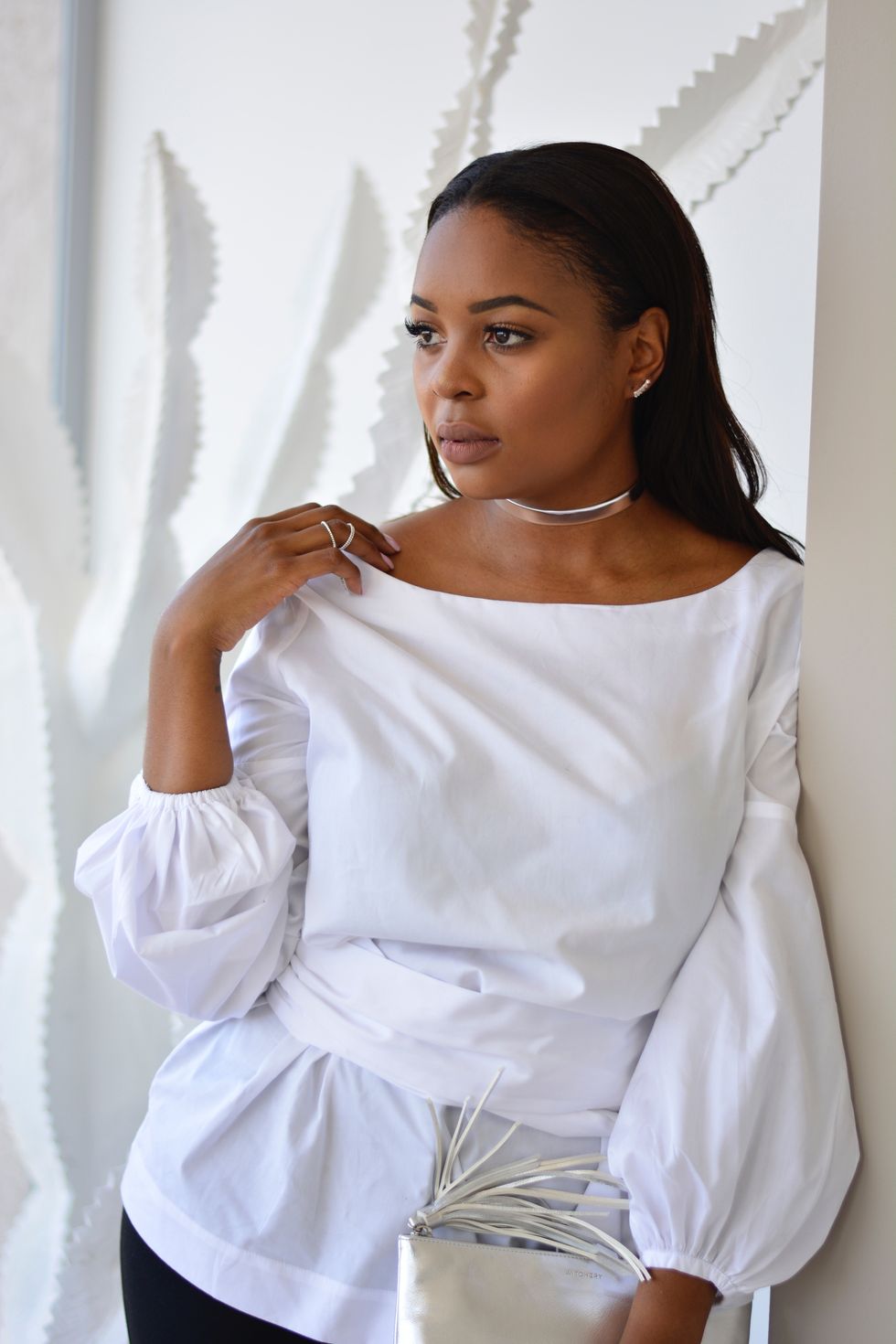 Photo courtesy of Kamo Mafokwane.
"One business model does not apply to each blogger," she continues. "Influence is not just about number of followers. Brands should look into engagement." Despite companies adhering to spending undisclosed amounts, "Time, work, and quality goes into the work we produce so we have to be selective," she says. Mafokwane has her sights set on Dior and FWRD—and there's no doubt in our minds she will conquer these brands and more.
Here are three more lessons Kamo Mafokwane has taken away from her journey as a content creator:
You don't have to be friends with everyone: "It's ok if everyone doesn't support, you will get where you need to get to eventually."
You don't have to share with everyone: "When telling your friends and family about your work, it can seem like you are bragging. I don't discuss it with them."
Learn to say no: "Don't compromise your morals and values for a paycheck or to work with a brand."
Audrey Lang is an alumna of Northeastern University and a Boston-based site merchandiser. A surveyor of life who's enamored with all things fashion, art and Africa, keep up with her on Instagram and Tumblr.