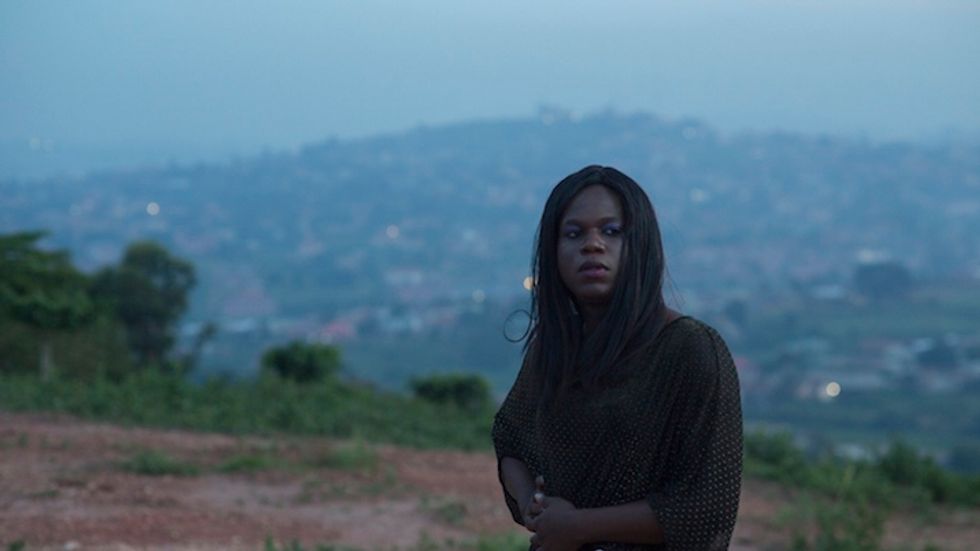 ---
Ugandan transgender activist Cleopatra Kambugu
The Pearl of Africa is a forthcoming documentary feature that follows 27-year old student and transgender activist Cleopatra Kambugu as she openly transitions in her native Uganda where earlier this year parliamentarians sought, albeit unsuccessfully, to make her very existence a crime punishable by death. Earlier this year, Kambugu was publicly outed on the front page of Ugandan tabloid magazine Red Pepper soon after President Yoweri Museveni signed the reprehensible Anti-Homosexuality Act into law. Forced into hiding with other LGBTI Ugandans to avoid mob attacks and arrest, Cleo lost her job and eventually relocated to Nairobi, Kenya.
Filmmaker Jonny von Wallström shadowed Cleo for 18 months amidst mounting anti-gay discrimination as she worked towards improving the welfare of  Uganda's LGBTI community. In an essay written for the Huffington Post, von Wallström indicated that his impulse behind the creation of the film was to show other LGBTI Ugandans that they are not alone while "tell[ing] a story that humanizes the trans community" in an effort to change the prejudiced perceptions held by many. To avoid drawing attention to Cleo and the project at large, von Wallström moved into the Kampala apartment that Cleo shared with her boyfriend Nelson to create a moving, personal portrait of an African woman's desire to navigate her gender expression and identity on her own terms.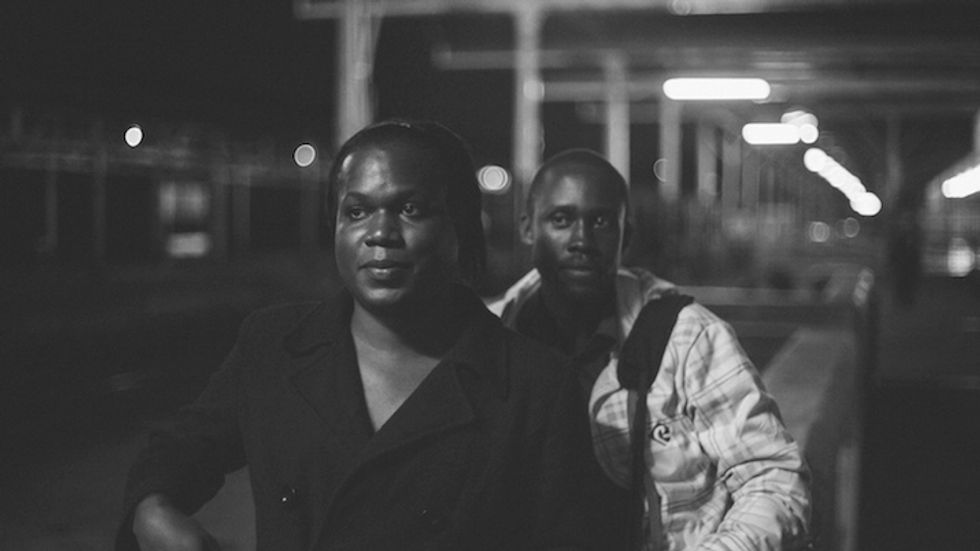 Cleo Kambugu and her boyfriend, Nelson
Although the Anti-Homosexuality Act was struck down by the Constitutional Court of Uganda in August, the continued persecution of Uganda's LGBTI community has left its members fraught with anxiety at the possibility of being the target of a hate crime with no hope for legal or social protection. The film was completed recently amid talk of a new anti-homosexuality bill being drafted by the Ugandan Parliament. This new bill, titled The Prohibition of Promotion of Unnatural Sexual Practices Bill of 2014, extends the criminalization of queerness by the Ugandan government set in motion since 2009 to include landlords who provide housing to "suspected homosexuals" and civil rights groups working to promote LGBTI equality in Uganda.
The Pearl of Africa will be rolled out in seven short episodes starting December 8th on Huffington Post, Youtube and Ryot News. For more information on the feature length project, follow the film on Facebook and Twitter. Stream the trailer and a short teaser from the The Pearl of Africa below.