I had already disrobed once before I read the article where Alicia Skead, the producer of Naked Girls Reading Johannesburg, was quoted saying "the moment when we disrobe and thereby give the audience permission to look at us is a powerful one and there's an inexplicable magic to it."
---
Like the night before when we first got on stage, dancing to Monty Python's "Always Look on the Bright Side of Life," I felt a strong sense of validation. It felt like the stars along with my energies had aligned and I was exactly where I need to be, when I needed to.
A concise answer to the "but why naked" question, in addition to "because we can" came to mind. We read naked because it is vital that from time to time you get bare and vulnerable with yourself and then intimately engage with whatever gives you life. For us, literature gives us life and above all we do it to fuel a reading culture.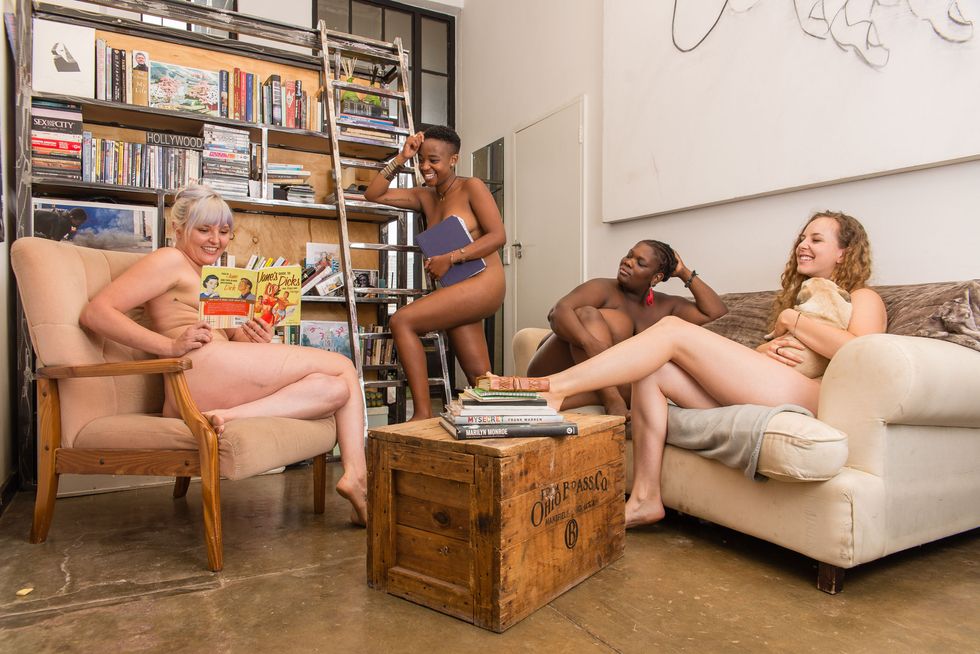 Photo by Phillip Santos.
My reading was a letter which I had written to my twelve year old self. I gave her a synopsis of what was to unfold in the 14 years leading up until now. I told her to hold on because eventually her depression would be treated, to stay strong through her persistent battle with anxiety, to persevere through life's pain, hold her breath then keep swimming through her mother's death and to keep putting one foot in front of the other. It was a cheer to myself, an ode and an embrace like no other.
Sadness, death, emotional disarrays and dark days are our uniting factors as humans. In all our lives, at some point in our stories, somebody and something always dies. Likewise happiness, hope, love, the desire to be loved and the yearning for our good days to outweigh our bad ones also chain us together as people. The letter wasn't just for me, it was for everyone who has endured life's tides.
It filled me up to see the effect of my words on the audience, together with the other ladies we created a sacred space where everyone was allowed and encouraged to feel everything.
There's no arguing the vulnerability that one opens themselves to when they get undressed in front of an audience. It's a very necessary vulnerability that we spend so much time protecting ourselves from that we often pass the opportunity to gift ourselves with. It's a moment where time stands still and you are free to take in and feel everything as you should. In being comfortable enough to expose ourselves that much we had an opportunity to communicate with the audience and say "come and be free with us. Feed on these words beloved and take flight."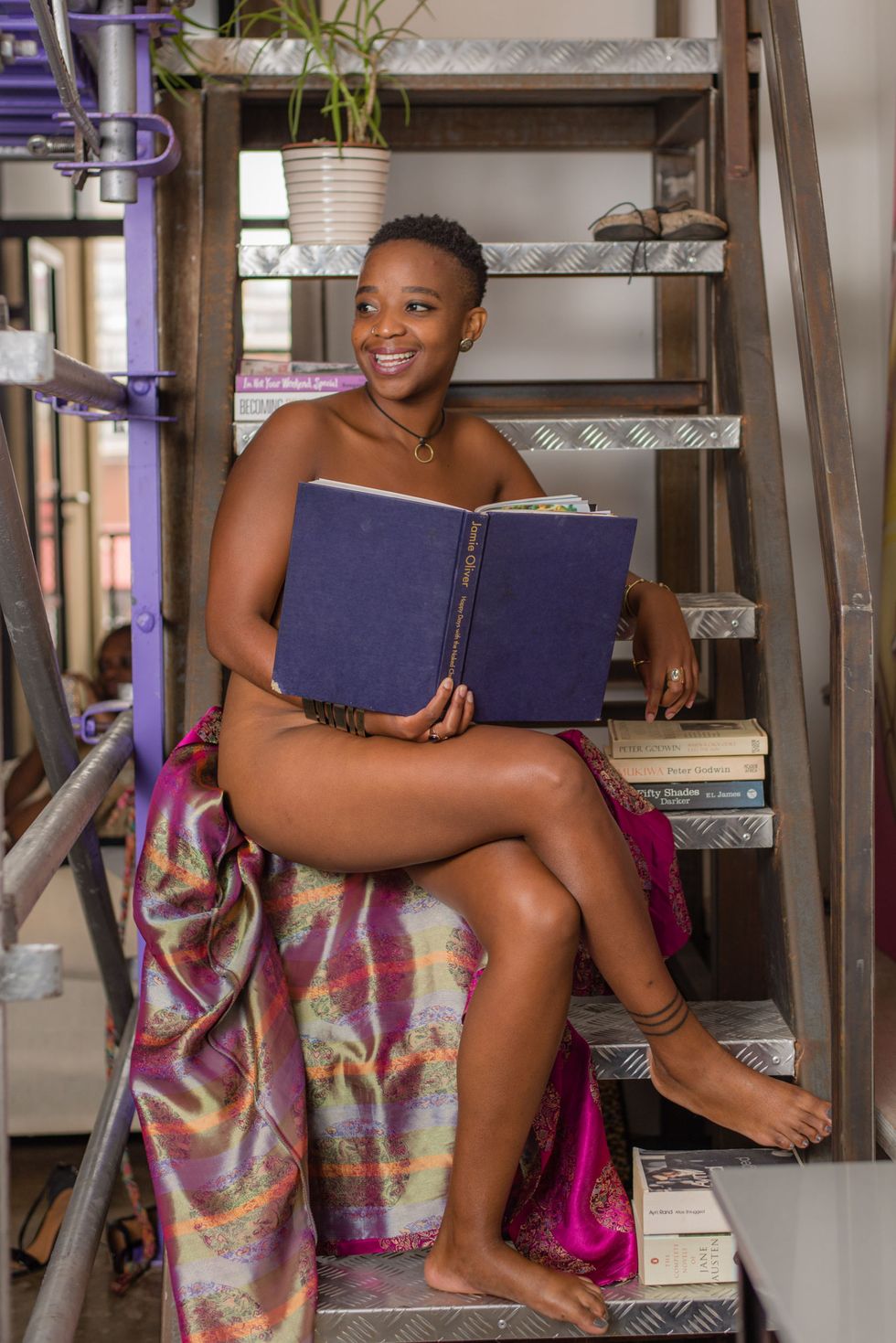 Mamello Sejake. Photo by Phillip Santos.
I watched eyes well up as I read and people stare into their own lives. After each show people expressed to how much of their own truths were echoed and that they too were ready to start championing the fight for themselves.
I depend on public transport and as a result I face street harassment on most days; I am routinely touched by strange men in public spaces without my permission. While I was on that stage the autonomy that I felt over my body, my life, felt tangible. This body, I realized then, belongs to me irrespective of how the world may try and spin the story.
A lady came backstage after the last show and asked that we take a photo with her topless. Twenty eight years ago she was gang raped, her breasts were sliced off along with her clitoris and she has since not felt comfortable enough to wear her battle scares unclothed in front of people. She did with us though and to know that I had a hand in helping orchestrate the kind of calm after twenty eight years affected me greatly.
It's an indescribably powerful thing to find peace with being naked as it is vital that from time to time you get bare and vulnerable with yourself while intimately engaging with whatever propels the winds under your wings. Likewise, let us not overlook the beauty of sharing literature especially when it instigates healing.
We read naked because it is necessary. By owning our nakedness and giving people permission to really see us we prove how easy it is to desexualize the body. The consequence it to question the necessity of always doing so. Yes, we can appreciate the female body for the majestic portrait of cells that it is.