The 'Side eye' is the facial response given to people, events, or actions that are silly and ridiculous. Side Eye Stories will summarize instances that we can't be bothered to write a long-form response to, but wanna express our skepticism towards. Without further ado, here are this week's picks:
---
50 Cent recently ranted on his Facebook page about the poor response to his Street King energy drink project that aims to feed hungry kids in Africa. He wrote: "The world is so f***** up. People don't seem to care anymore." Here are some reasons why people don't care about Street King: it's whack to use a song about murder to promote saving lives, it's also whack for 50 to rant about companies making profits while he's capitalizing on a 'charitable' product, and last but not least, we're still side-eyeing him after that Chinua Achebe debachle.
And a ton more, after the jump.
Despite being one of the longest running conflicts in Africa, Joseph Kony only recently became a household name when President Obama sent 100 U.S. troops into Central Africa to 'advise' the Ugandan military in its fight against the Lord's Resistance Army. This week Assistant Defense Secretary Alexander Vershbow said the deployment has no timeline and could last months. Does this sound familiar? In 1955 President Eisenhowersent advisors to train South Vietnamese troops to fight communists in what led to decades of war. The LRA is not nearly the threat communism was but it's been suggested that Obama's move to finally squash Joseph Kony is just a pretext for the United State's fight against al Qaeda in the region. Btw, we realize that drawing parallels between Central Africa and the Vietnam War is more scary than side eye.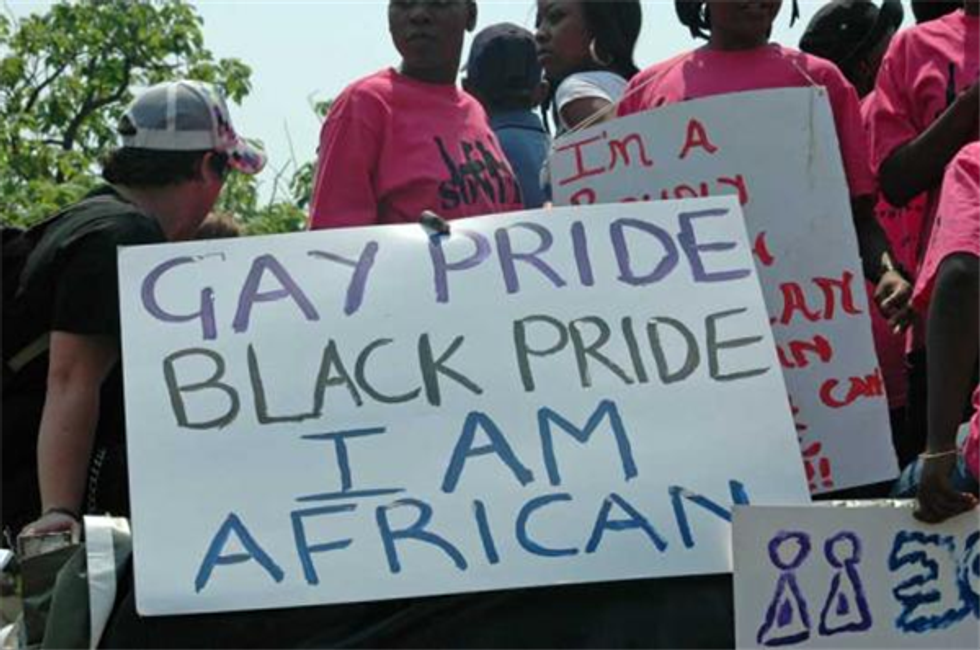 Last year the Prime Minister of Zimbabwe, Morgan Tsvangirai,rejected calls to add gay rights to the constitution. However, this week he told the BBC that he would defend gay rights if he became president - even suggesting that they be added to a new constitution. His change of heart seems to come out of left field, but we will revoke our side eye if he sticks to his guns on this issue.
[embed width="560"][/embed]
Watch this trailer for Mass Destruction and dare tell us that you don't love Nollywood.
Check out previous side eye stories here, here, and here.