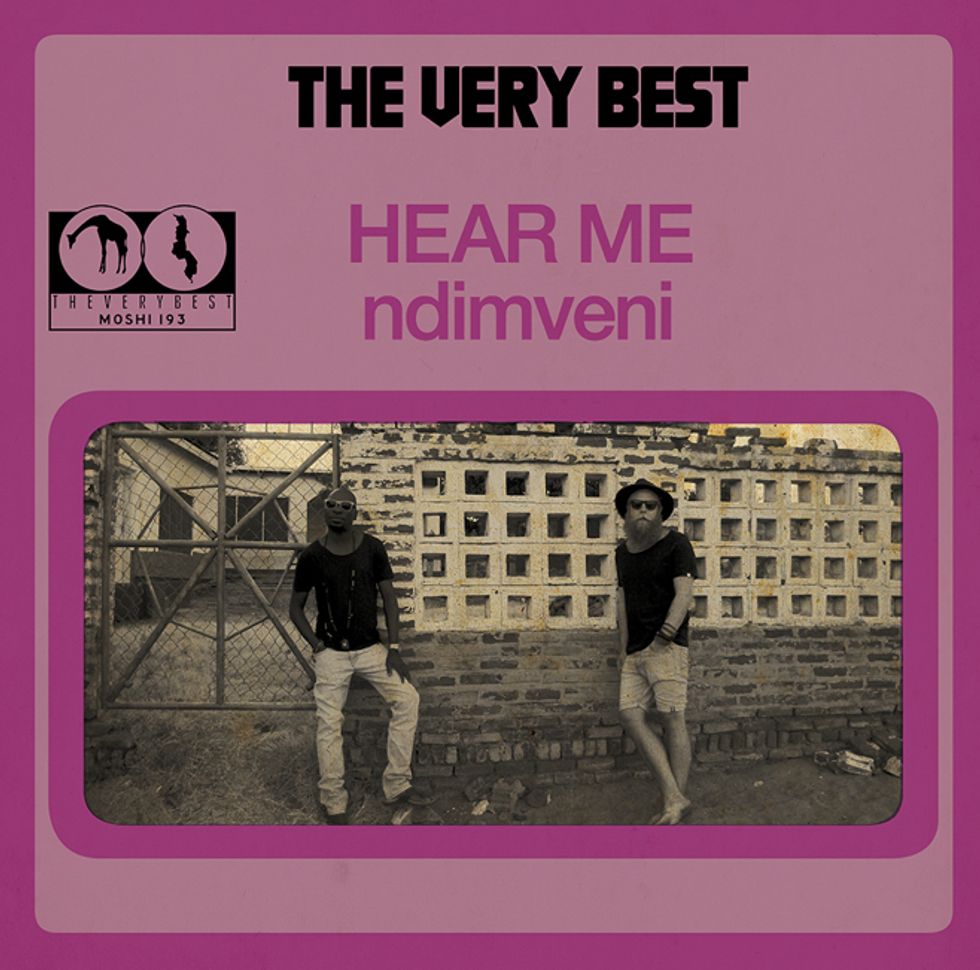 Watch The Very Best's time-lapse video for "Hear Me," featuring Vampire Weekend bassist Chris Baio.
---
The Very Best, the duo comprised of Malawian singer Esau Mwamwaya and producer Johan Hugo, are are prepping the follow-up to 2012's MTMTMK. Their new, currently untitled, album was recorded in Malawi's M'dala Chikowa village and will feature "Hear Me," a song which was recorded as a reaction to the country's general elections earlier this year.
"One day we where sitting outside the house listening to the radio and Joyce Banda (the president that day) was talking about... lack of progress for Malawi as a nation," the band writes in a press release, "Esau really wanted to write a song about the corruption, poverty, struggle of Malawi, and how frustrated he was about the fact that very little has changed since independence. We recorded the whole song that day, and the next day we asked the local church choir to come in and record some choir vocals for it." Later, in London, the band got Vampire Weekend's Chris Baio to record bass on the track. Watch the M'dala Chikowa-shot time-lapse music video for "Hear me," directed by Johan Hugo, below via P4K.