THEESatisfaction Share The Title Track From Forthcoming 'EarthEE' LP
Seattle hip-hop duo THEESatisfaction share "EarthEE," the title track from their forthcoming sophomore album via Sub Pop.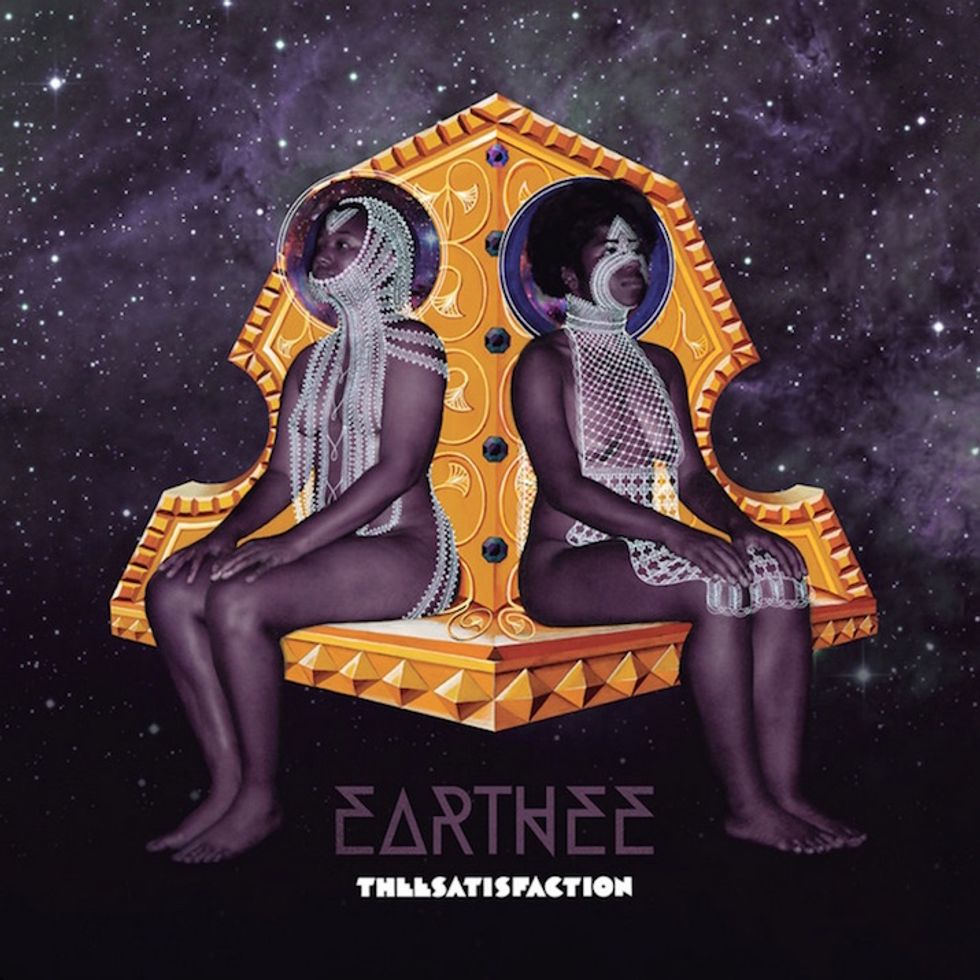 ---
Seattle experimental hip-hop/R&B duo THEESatisfaction drop another spacey gem with "EarthEE," the latest track off their forthcoming sophomore album of the same name. Beginning with an orbit of whirring electronics and meandering chimes, the song accelerates into drum crashes and handclaps before rapper STAS and singer CAT unite with a plea to "Loosen up my mind,/Lenghten and unwind/Release one time." Fellow Seattleite and Sub Pop labelmate Porter Ray then emerges with a ridiculously vivid litany of details that includes "tarantulas," "hieroglyphics," "candles," and "body graffiti." The exhilaratingly heady Ishmael Butler aka Palaceer Lazaro of Shabazz Palaces ends the track with a similarly imagistic story that seems to be about a childhood errand gone violent, the speaker's mother telling him, "One day, you'll know exactly what it means." Listen to "EarthEE" below. THEESatisfaction's EarthEE LP will be released on February 24 via Sub Pop.