THEESatisfaction Are Joined By Shabazz Palaces & Porter Ray In The Psychedelic 'EarthEE' Visuals
THEESatisfaction, Shabazz Palaces' Ishmael Butler and Porter Ray spin around in psychedelic patterns in the new video for "EarthEE."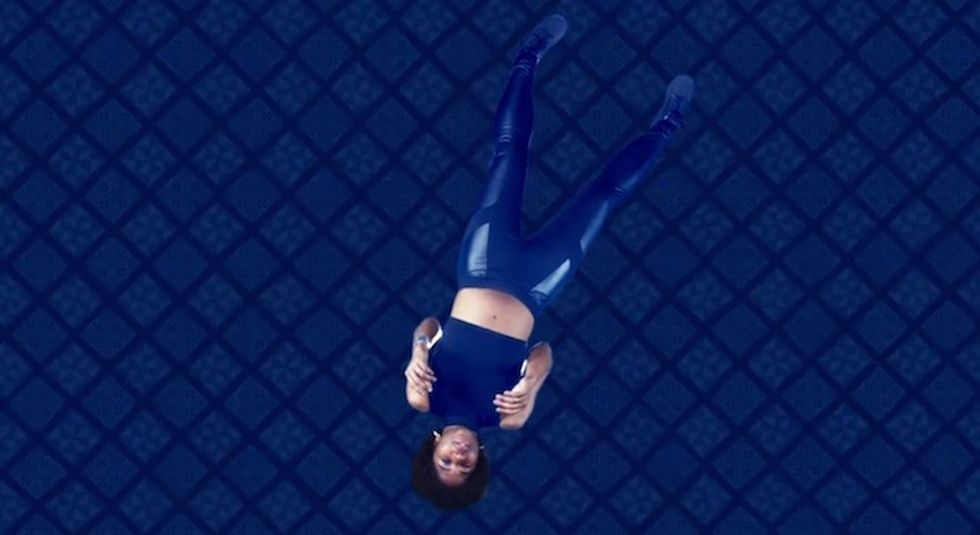 ---
Seattle-based experimental hip-hop/R&B duo THEESatisfaction come through with the music video for "EathEE," the title track off their sophomore LP on Sub Pop Records. The astral visuals see rapper STAS and vocalist CAT joined by Shabazz Palaces' Ishmael Butler and Porter Ray as they spin around in royal blue psychedelic patterns and "loosen up their minds" over a stuttering synthesizer beat. "It's a short visual meditation on the textile traditions of home, sacred Geo Metrics, theta based communication and the whirling dervish. A sonically driven work of ancient Afro continuum," explains music video director Maikoiyo Alley-Barnes to i-D. Catch the duo on their upcoming summer tour dates across Europe, the United States and Canada (listed underneath) and watch the new visuals below. THEESatisfaction's EarthEE LP is available now.
THEESatisfaction's European Tour Dates
21 July - Siroco, Madrid, Spain
22 July - Dabadaba, San Sebastian, Spain
23 July - Galeria Ze Dos Bois, Lisbon, Portugal
24 July - Milhoes De Festa, Barcelos, Portugal
29 July - Estalagem Da Ponta Do Sol, Maderia, Portugal
30 July - Walk & Talk Fest, Azores, Portugal
7 Aug - South Lake Union Block Party, Seattle, USA
27 Aug - Eventide Music Series @ Continental Square, Victoria, USA
28 Aug - Fortune Sound Club, Vancouver, Canada
29 Aug - Black Weirdo DJ Set @ Northwest African American History Museum, Seattle, USA