Sports
TikTok Shoots Its Shot at the Africa Cup of Nations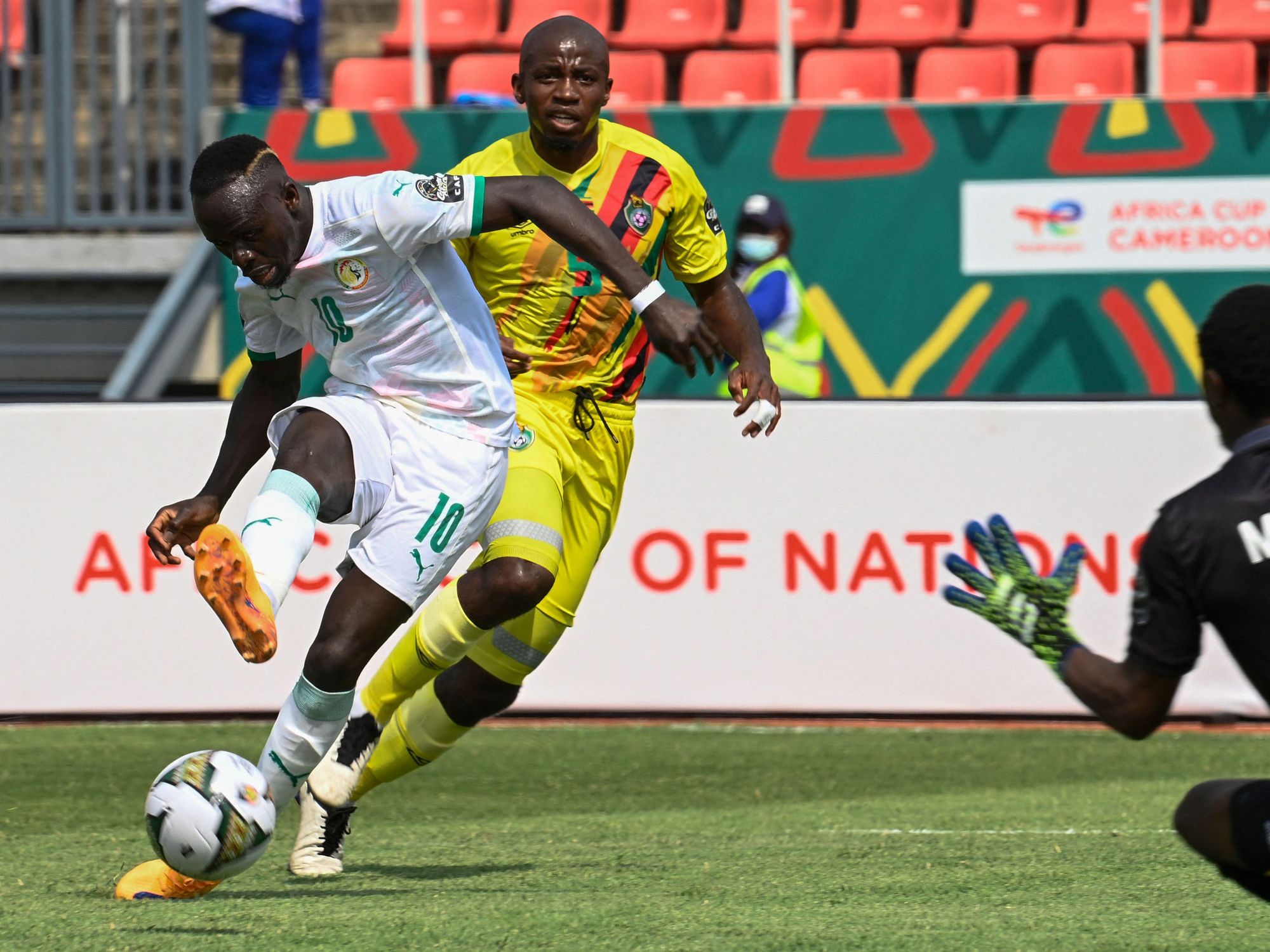 Photo: Pius Utomi EKPEI / AFP via Getty Images
As the Africa Cup of Nation gets underway in Cameroon, TikTok has kicked off its first major partnership on the continent, supporting the most popular sport, football.
After the COVID-19 pandemic caused the competition to be pushed back a year, the TotalEnergies Africa Cup of Nations (AFCON) 2021 has begun its 33rd edition, hosted in Cameroon, for the first time since 1972. 24 teams will battle it out in Africa's biggest football showpiece, running from January 9th to February 6th, in five different towns. To keep fans engaged with every bit of the action, TikTok has announced a brand partnership with the Confederation of African Football (CAF) that will bring football content to fans, both on the continent and across the globe.
The deal is a year-long sponsorship through which the social media platform will support some of the biggest football events in Africa, starting with AFCON. TikTok will also be a part of the action for the TotalEnergies CAF Champions League 2022 and the TotalEnergies CAF Women's Africa Cup of Nations 2022 in Morocco.
Through the collaboration between TikTok and CAF, the short-form video app is looking to become a hub where fans will be able to celebrate the tournaments' unforgettable moments together. There will be pre- and post- match content and highlights, as well as football-related challenges, as well as in-app effects, and special features and filters for the football community to play with.
---
Boniswa Sidwaba, TikTok Content Operations Manager for Africa, says the partnership is a way to bring fans together at a time when there are still many questions surrounding the pandemic. Indeed COVID-19 has caused organizers, the Confederation of African Football, to alter its operations, allowing five substitutions per match, in the wake of some teams having their players and staff test positive already. Matches are also being played in front of reduced-capacity crowds, with fans in attendance required to show proof of vaccination.
"Fans on the African continent have not been able to come together to enjoy the beautiful game of football due to COVID-19 regulations," says Sidwaba. "For us, this is also an opportunity to bring African football fans around the world together again, online, starting with the much anticipated TotalEnergies Africa Cup of Nations."
The deal also builds on the active interest TikTok has taken in Africa over the past year. Created in 2016 by Chinese company Byte­Dance, TikTok became the world's most downloaded app in April 2020, receiving a major boost amid lockdowns, school closures and telecommuting. It gained more than 300 million users from July 2020 to September 2021, when its most recent figure of a billion monthly active users was released. Since it was created, there are now millions of Africans using TikTok daily, and TikTok has identified Africa as a key growth market. The company opened local offices in Nigeria, Kenya and South Africa, and has been organizing meet-up "creator sessions" with influencers, to help them use the platform in the most beneficial way. Last summer, TikTok set up a $57,000 cash grant and mentorship program for 20 African influencers, and it also launched its TikTok for Business initiative in South Africa, to help businesses advertise and leverage trending content.
In December, TikTok aired the 18th edition of the Discovery Walter Sisulu Soccer Challenge live, giving South Africans even more reason to tune into the app's offerings. It signaled TikTok's desire to center itself as a platform of choice for football fandom and culture, across both men's and women's games. Last year, TikTok became the first digital entertainment platform to sponsor a major international tournament when it signed on as one of the global sponsors of UEFA's EURO 2020. The #football & #Soccer hashtags have racked up 273 billion and 108 billion views to-date, respectively. On the continent, #AfricanFootball has over 48.3 million views. And the official CAF TikTok account has over 1.4 million followers on TikTok, making it a top destination for football fans to go for all things AFCON.

Sidwaba wants to see more African creators rally around the major football events. "As a proudly multicultural continent, Africa is beaming with creativity and talent," she says. "We see a lot of potential to harness and cultivate creative football expression on our platform. We certainly look forward to inspiring fans to celebrate and participate in content unique to TikTok, in the most African way possible, providing great entertainment for the community."