Premiere: Tinariwen's Hazy Desert Drive In 'Imidiwan Ahi Sigdim'
Watch the hazy desert drive video for Tuareg desert blues group Tinariwen's latest single.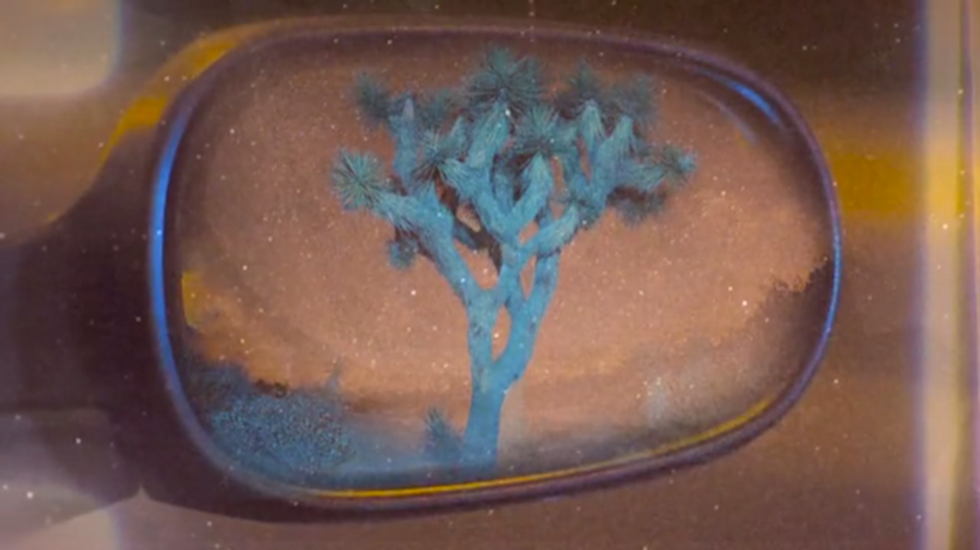 ---
Tinariwen's hypnotic Tuareg guitars and hymn-style vocals provide the ideal accompaniment to a hazy desert ride in the music video for "Imidiwan Ahi Sigdim." The track is the latest single to drop from the Northern Malian desert blues outfit's upcoming album Emmaar, which they opted to record in California's Joshua Tree National Park in order to avoid the current turmoil in Mali. The video for "Imdiwan Ahi Sigdim" follows a grainy, "memory dripping drive" from a side-view mirror, watch it below. Emmaar is out February 11 via Anti-.