It's a big year for music, and in the midst of many good drops from the motherland and beyond, we caught up with Nigerian-Canadian singer/songwriter TOBi to discuss his recently released 10-track project ELEMENTS .

ELEMENTS is a fusion of old-school soul, contemporary rap sequences, clever lyrical symbols & metaphors. and melancholic vibes which reference TOBi's Nigerian heritage through afrobeats, the reality of his life and the state of the world today. The compilation features production from Nigerian producer Juls on "Dollas and Cents" and "Made Me Everything and Shine."
Below, we also discuss his creative process and passion for mental health with the announcement of an exciting collaboration. "I'm attracted and curious about so many things in life that I can't help but bring [them] into my world and craft," the multi-genre artist says.
---
Born Oluwatobi Ajibolade, the talented musician spent the first eight years of his life in Lagos, Nigeria, before moving to Ottawa, Canada in 2002 and a year later, began the journey of developing his expertise in songwriting and music making. At 27-years-old, the artist has three projects out and has created a brand encompassing healing, mental wellness and encourages storytelling through the music art.
TOBi tells us that he developed a special love for soul music back in Nigeria from listening to his dad's records and the likes of Michael Jackson, Fela Kuti, King Sunny Ade and Lagbaja .
A biology and psych degree later, he settled on the career choice to pursue music and, after one existential crisis and a couple of aliases, settled on the name TOBi, releasing his first song deeper in 2016 and his first project FYI later that same year.
Read our conversation with TOBi below.
Photo courtesy of Sony Music.
How would you say you've evolved over the years? Has your sound grown?

I would say that was the genesis of TOBi now. the potential was there, the love for the art was there and honestly I give thanks for the journey because it really prepared me to live a full life. I keep getting better, practicing and experimenting. I took a year off from like 2018 to 2019 and between then, I was finding my voice, working on that debut album.
What genre would you preferably classify your music in?
It's definitely rooted in hip-hop music, it's black music and I take elements from blues, jazz with my vocal cadences, R&B, afro-fusion/
You tend to combine several sounds in a project or a body of work, how do you manage that?
I always go with the flow, whatever feels natural, and those sounds are family to me, they're rooted in black expression and I am a black artist so it's natural and I just do what feels good to me.
Do you plan what genres you want in your projects?
I don't think in line of genres because I've never been a huge fan of labeling things. I listen to anything that makes my soul move. That's why I call it unapologetic soul music. It's whatever makes me feel.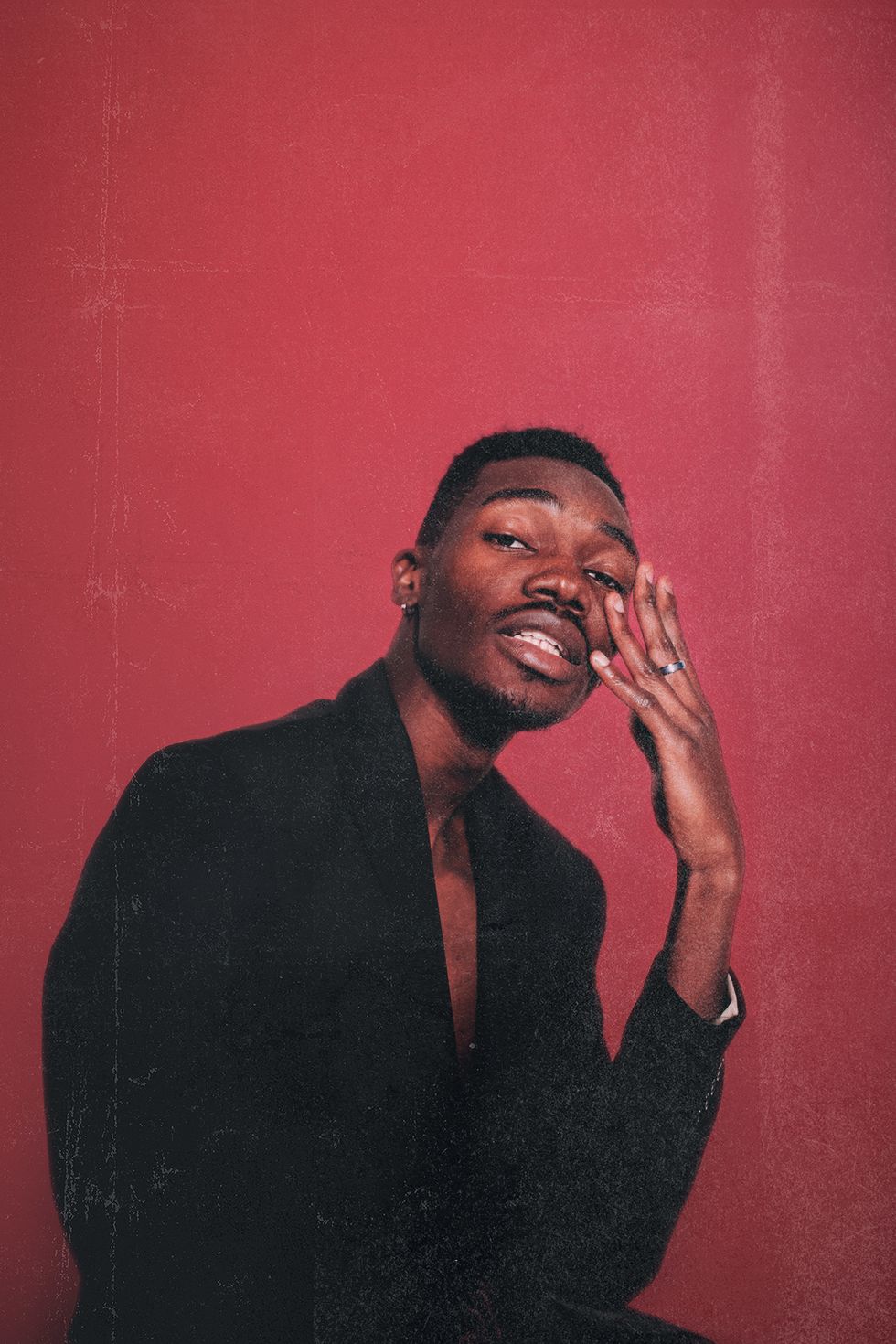 Photo courtesy of Sony Music.
Do you have a creative process?

My process starts with words.
What were you feeling when you were working on ELEMENTS ?
Sonically, it's diverse, thematically it's diverse. I'll tell you what I was feeling though, every possible emotion that I possibly could. Some songs are more melancholy, somber, down temple and they're that way because I was feeling exactly that. And some songs are more upbeat and joyful like "Dollas and Cents" and "Made Me Everything" because I wanted to insert that joy in the music and I was literally just going with my inner compass and wherever it was staring me.
Do you think having lived in both Lagos and Canada translates into your music and in what ways?
Absolutely. when I first moved, I thread that fine line between assimilation and retaining my cultural identity and I remember always wanting to eat pizza and be as Canadian and Northern American as possible to show that I fit in or I belong, I didn't want to feel like an outcast and when I got older, I started learning more about being Nigerian and being Yoruba and I relearned my appreciation for the Yoruba language, cuisines, mythology, religion and now I feel like the best of both worlds.
Do you ever feel like you have to do one or the other with your music and how do you balance?
I'm just being me and I think just being as true to myself as possible, the people who can relate to it will relate to it. People from different places engage in the music in different ways. The African folks engage from a lyrical standpoint whereas the north American listeners engage from a vibe or the feel and also the lyrics in a way because the lyrics are universal, it's the human language I'm speaking.
ELEMENTS sort of felt like an extension of still, but in a different way. Are there some artists that you listen to that translates into your music?

I'm a rapper but I rap with soul so there are artists that inspire me in that regard, I'll always draw reference to Nina Simone, Marvin Gaye, Andre 3000, Kendrick Lamar . To me it feels like their art form is just an extension of their lives and I love artists that tell the truth because the truth lasts forever.
So would you say your music has to tell some form of truth, it has to say something?
That's the thing, I don't want to give rules to my artistic process, like a must or absolute but I will say that I write from the gut and those are usually my favorite songs. Sometimes I write from my head and they may be good songs but they're not my favorite songs and so I don't put them out, they don't hit me like that.
What's your favorite song off ELEMENTS and why?
It's tough for me to have a favorite because I love certain things about each song but the song I listen to the most right now is "Made Me Everything" because it gives me energy, makes me happy and gives me joy but its not a joy that's ignorant of what's going on in my life and in the world. It's like yes there's b.s. happening outside but we're gonna take care of inside so we can be our best selves outside.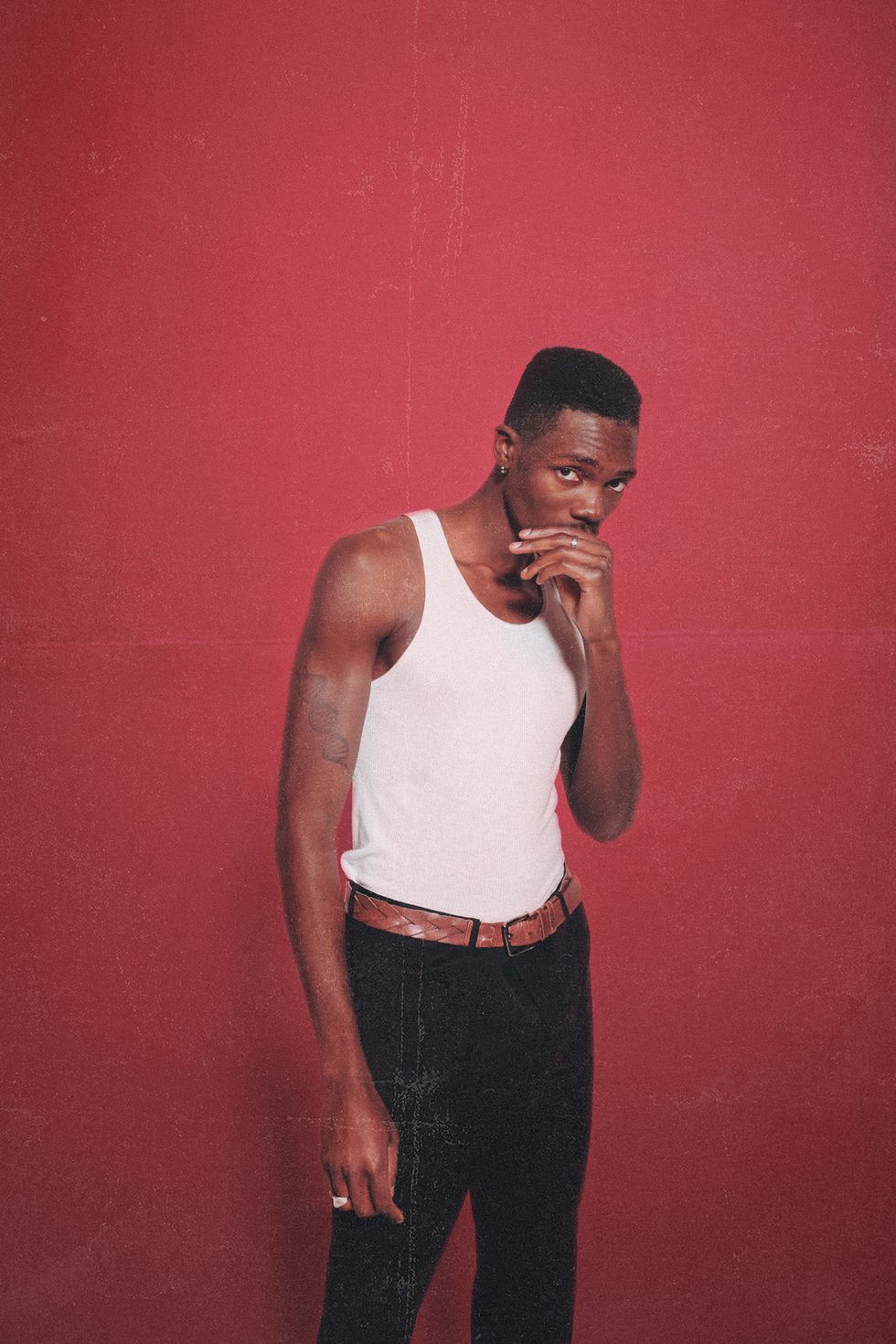 Photo courtesy of Sony Music.
Why do you think people relate to your music, what do you think they get from it?

Healing.
Why are you so passionate about mental health?
Because I've been through it, as a teenager I lived with a lot of anxiety and panic that stems from my move to Canada, financial insecurity was a big part of it and not having stable footing. So those systems created an internal conflict and a lot of pressure and I give thanks that I'm able to grow through that process of self work and therapy.
So tell me about your mental heal partnership.
I'm partnering up with Talkspace and The Breakfast Club to provide 150 months of free therapy and counseling sessions to folks in Canada and the US because one of the biggest barriers to accessing mental healthcare is financial, folks just can't afford it.
Who would you like to work with in the near future?
Definitely Amaarae, Rema, Oxlade and Tems.
So what's next?
I have coming out: the video for "Matter," a few remixes and just working on new music as usual.