Tony Allen & Damon Albarn's 'Go Back' Video Pays Homage To The Lampedusa Refugees
Afrobeat pioneer Tony Allen shares the video for "Go Back," the Damon Albarn-featuring song off Allen's 'Film of Life' LP.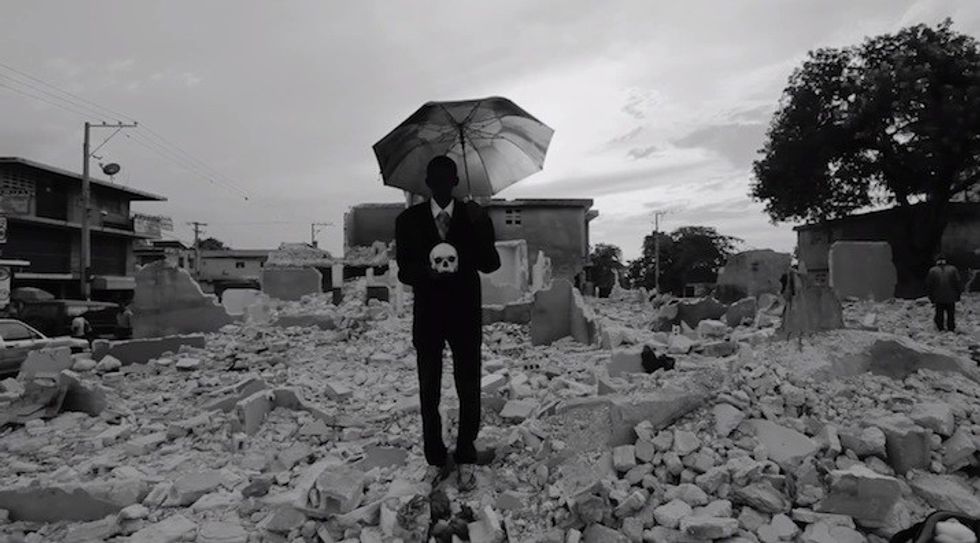 ---
Back in July we reported on "Go Back," the Damon Albarn-featuring/co-written first single off Afrobeat pioneer Tony Allen's upcoming solo album Film of Life. Last week Allen revealed the video for the serene yet funky song, and, along the way, gives urgent meaning to the title of the record, which was produced by French trio The Jazzbastards, and, in addition to Albarn, features Nigerian singer Kuku. Living up to the very words "film" and "life," the video is a penetrating yet ultimately affirming portrait of the pained and the joyous shot in crisp black-and-white. Managing to be both mysterious and resonant, the video, like the song, beautifully honors not only the African refugees who wound up on the Italian island of Lampedusa; it perhaps pays respect to all refugees, whether literal or metaphorical. The dark beauty of the song, then, shines through and the video powerfully conveys its apparent theme of longing for the faded. Seemingly more reflective than his energetic 2006 album Lagos No Shaking (released by Albarn on his Honest Jon's label), Film of Life could very well amount to Allen's most impassioned work yet. Watch the "Go Back" video, which premiered over at the Guardian, below, and look for Film of Life in October via Jazz Village.