Music
Trailblazing Afrobeat Drummer & Pioneer, Tony Allen, Has Died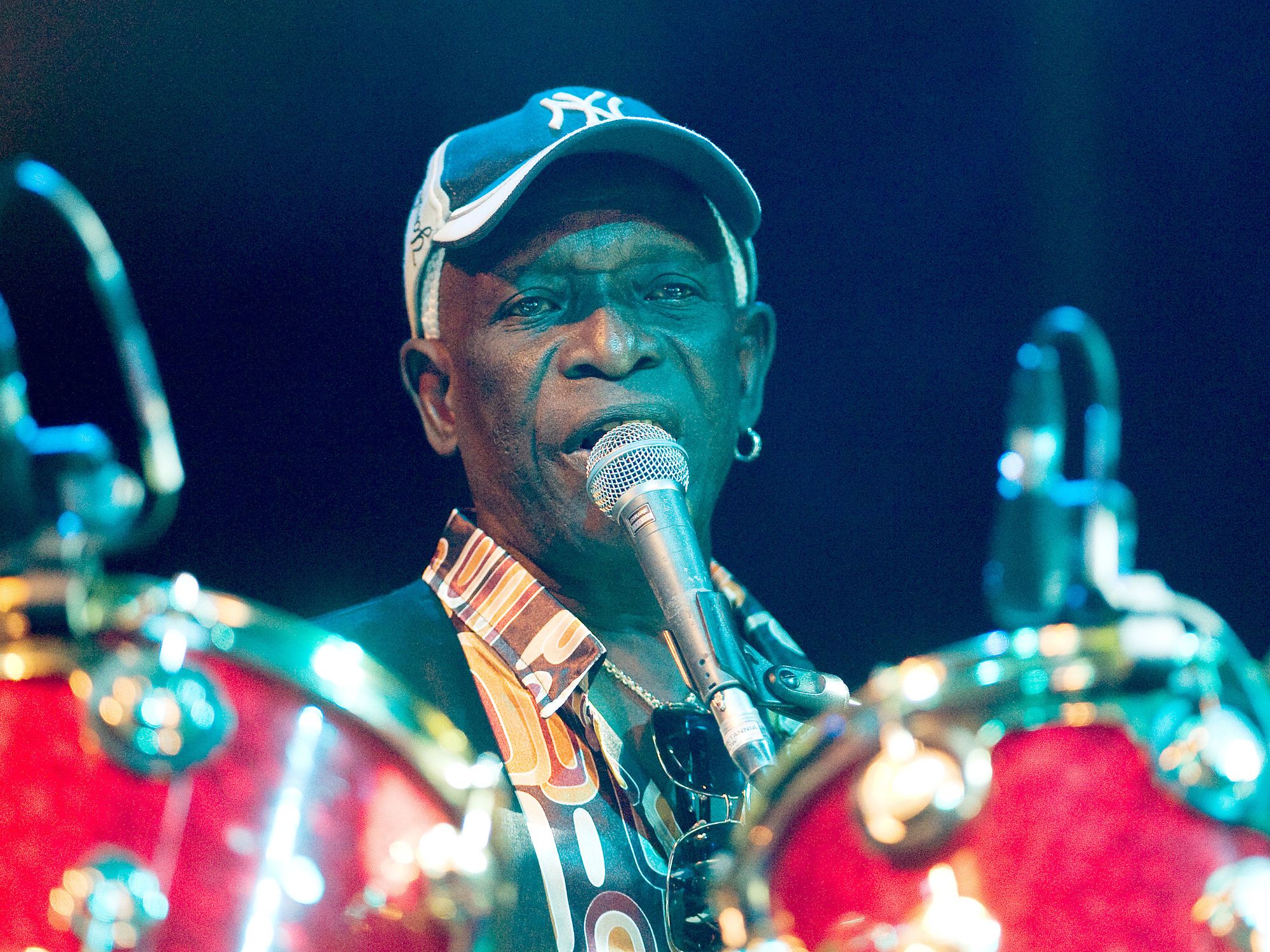 MALMESBURY, ENGLAND - JULY 23: Tony Allen performs in the Siam Tent on day one of Womad on July 23, 2010 in Malmesbury, England. (Photo by Samir Hussein/Getty Images)
"Without Tony Allen, there would be no Afrobeat," Fela Kuti once said of the legendary musician.
Tony Allen, the legendary drummer who helped pioneer Afrobeat as the leader of Fela Kuti's band Africa '70, passed away on Thursday night in Paris. He was 79. The cause of his death has not yet been confirmed, though BBC reports that his manager Eric Trossettold AFP that his death is not linked to the coronavirus.
The Lagos-born musician began playing the drums as a teenager. He was self-taught and pointed to jazz drummers like Art Blakey and Max Roach as his inspirations at the time (he released the EP A Tribute to Art Blakey in 2017).
The musician began playing with Fela in the 1960s and recorded over 30 albums with him and the Africa '70 band. Allen was the backbone of several of Fela's most seminal records including Zombie, Expensive Shit and Gentleman. "Without Tony Allen, there would be no afrobeat," Fela once said of his musical partner.
The musician parted ways with Fela in 1979 and formed his own group, forming a new polyrhythmic sound which he called "afrofunk." He later moved to Paris and collaborated with a number of renowned African artists, including the late Cameroonian afro-jazz pioneer Manu Dibango,Sunny Adé and more. His work has been credited as a major influence on artists like Gorillaz frontman Damon Albarn, who he worked with on the 2014 track "Go Back," Questlove, as well as Brian Eno, who once called him "perhaps the best drummer who ever lived."
---
Just last month, the artist released a joint album with South African jazz icon Hugh Masekela. It was Masekela's first posthumous release.The two began working together in 2010 after knowing one another for almost 40 years.
Allen spoke to OkayAfrica about the process of working with Masekela on the album's lead single "Slow Bones," stating: "The track was recorded in the same way as the rest of the album. First I would lay down a drum beat. Then the bass was added, and then Hugh created a melody over the top. It's amazing to think that it was 10 years ago. But everything eventually appears at the right time, for a reason."
Allen will be remembered as a trailblazer and the mastermind behind the continent's most influential style of music. Tributes have been pouring out in remembrance of Allen since the news of his passing.
We will keep you updated as more details arise.