The origins of Death of a Whistleblower, the latest political thriller by South African filmmaker Ian Gabriel (Four Corners, Forgiveness), go back at least 35 years. In the mid-80s, the Cape Town-based filmmaker came up with a story about an increasingly politically aware young woman killed mysteriously at a secret military testing facility. But the idea presented some challenges.
In an attempt to exert some pressure on the apartheid state, the international community had declared a cultural, sporting and academic boycott of South Africa. This meant that even though Gabriel had succeeded in wooing some American investors, making the project in South Africa was not a feasible option. State funding was a non-starter, considering the film was strongly critical of the apartheid regime. "We would be breaking the cultural boycott at the time when the world would not work in South Africa," Gabriel tells OkayAfrica. "But to me being a South African, it seemed like a crazy thing to create South Africa in another country when everything that I need and care about is here. We, finally, did not make the film and the idea died in my head. Or so I thought."
About two years ago, Gabriel got to thinking; what if that same story happened within that same timeline but only came to light in the future? That led him to an intensely fruitful creative process that birthed Death of a Whistleblower, which has just scored its world premiere in the Centerpiece section at the Toronto International Film Festival (TIFF).
DeathOfAWhistleblower Trailerwww.youtube.com
The mystery of the tragic young woman at the center of Gabriel's original idea is one of several strands that the film's protagonist, hotshot investigative journalist Luyanda Masinda, has to juggle. Played by Noxolo Dlamini (Silverton Siege, JIVA!), Luyanda goes on a high-wire search for answers when her whistleblowing colleague, Stanley Galloway (Rob van Vuuren), is murdered in broad daylight – one that flings her towards deep state secrets and a grand conspiracy that reaches the highest and most dangerous levels of government.

Dlamini tells OkayAfrica it was the truth within the story that attracted her to the role. "It is the story of humanity, or a lack of it," she says. "But also it brings to light historical events that we maybe did not know about. It is also written really well, and I was drawn to the character and how her journey goes. At first, she is really all about herself and her ego, but she loses that along the way when she realizes how high the stakes are."
It is a wild and bulky story that Gabriel is telling with Death of a Whistleblower, even as he combs the length and breadth of South Africa's past and present. At times, the film feels like a brisk history lesson as Gabriel revisits the legacy of the Desmond Tutu-led Truth and Reconciliation Commission (TRC.) This is a recurring theme from Gabriel's 2004 film Forgiveness starring Arnold Vosloo. As he explains, "Forgiveness dealt with the story of people who wanted to confess their sins and truly wanted to find forgiveness, and the difficulty of dealing with that at that particular time in the country because the wounds were very raw. With this film, I wanted to deal with the people who went to the TRC but did not necessarily want to confess their sins. It is another side of the same coin."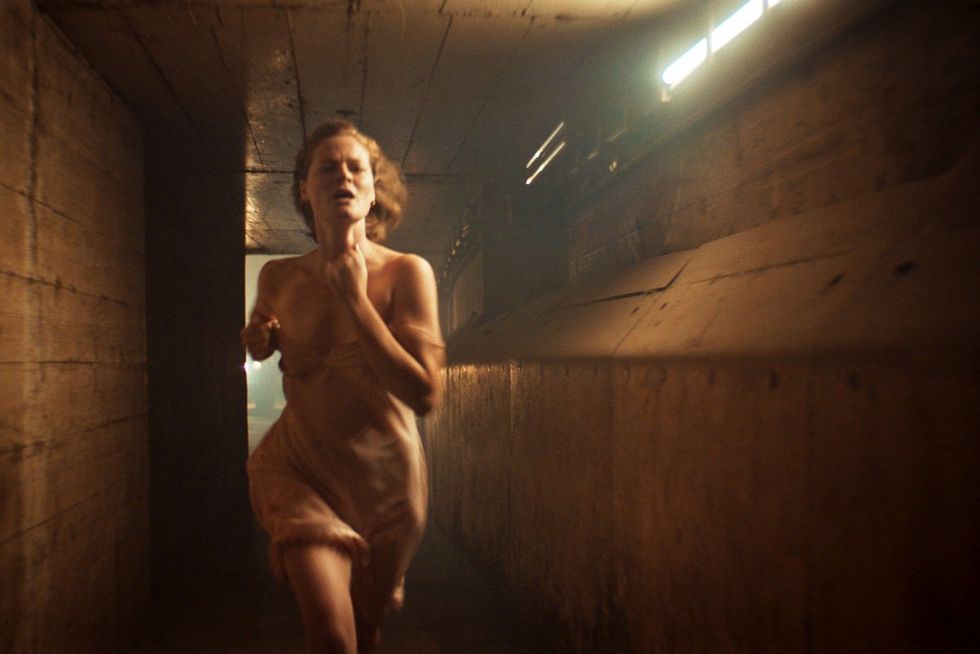 Ian Gabriel thought of the initial idea for 'Death of a Whistleblower' around 35 years ago, and this past weekend, it made its debut at the Toronto International Film Festival.Photo courtesy of TIFF.
Death of a Whistleblower connects the past with the present while making an argument for social justice as key to a more equitable society. "There is a chain that links everything," says Gabriel. "And that chain is about power. People who have power are not going to give it up, it doesn't matter what their political belief is. That power feeds them more than any hunger for justice or need to build a better or more equitable society."

The film's central thesis, legible despite the bombast of the narrative, is that a society that fails to acknowledge and account for its errors only ends up repeating them. Even as the bodies pile up and the narrative tension is dialed up, none of it feels less than believable as the film's ripped-from-the-headlines plot development tackles familiar territory, such as grand corruption and state capture.
"A lot of what I found out while making this film, I had never heard of," says Dlamini. "You hear about things going on from news reports and it seems so scandalous or unbelievable, but it is literally history repeating itself. This was educational for me." The film employs a fictional approach, albeit one that is steeped heavily in the facts. "Our thing was to take enough truth from reality to make this story feel like it could be happening right now, using a lot of facts," says Gabriel. "We have, for instance, the thread about private security which, in reality, is now at least twice the size of the South African army. A big company is making a lot of money from protecting rich people and creating barriers for the wealthy."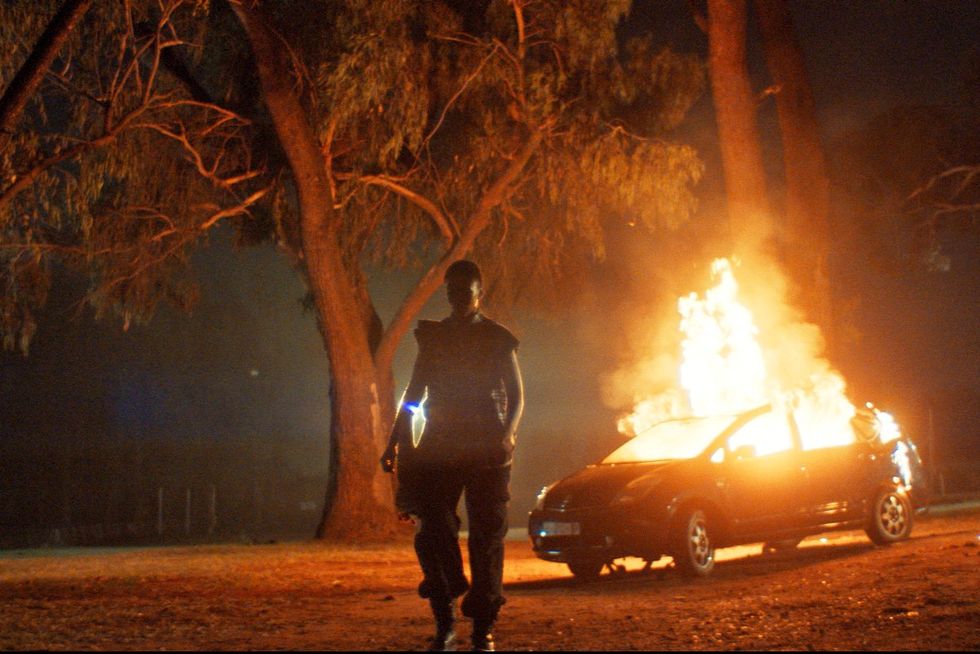 In 'Death of a Whistleblower,' Noxolo Dlamini plays a journalist who goes on a high-wire search for answers when her whistleblowing colleague is murdered in broad daylight.Photo courtesy of TIFF.
Then there is the title itself. The film closes with a salute to whistleblowers around the world who have met violent ends in their quest for accountability and transparency. A pictorial roll call of journalists and whistleblowers who were murdered while working to uncover corruption in several spaces further drives home the sobering reality, at least as far as South Africa is concerned. "We have had several whistleblowers killed in recent years and that in itself is a terrible mark on our present-day story and one that we need to sort out. That is our new responsibility," says Gabriel.

Despite the heavy themes and the physical nature of the shoot, both Gabriel and Dlamini stress that making Death of Whistleblower was a pleasurable experience, one that was bolstered by their mutual respect for each other's skill and talent. "It is always an honor to work with someone who takes their work seriously and wants to create great art," says Dlamini. "It felt safe with Ian and he made it easy for me."
35 years after getting the original spark, Gabriel says it only feels easier now because the project's time had come, thus everything else fell into place subsequently. "Interesting thing is, we really battled trying to make this work in the '80s. So sometimes you must be patient. You must wait."