This series will feature the most exciting independent and alternative artists from Africa and its diaspora. Black artists are complex and multidisciplinary. Twice a month, we'll introduce the hottest, boldest musicians out there that you need to listen to.
When the two halves of New York-based electronic R&B band Trak Joy first met, the timing was perfect. Kile Atwater was sleeping on a blow up mattress after being evicted from his flat. Shane Dinet was the new tenant and they hit off instantly. A few weeks later, they were making music.
---
"I wanted to do more experimental and electronic music but I was never fully able to execute it until I met Shane who showed me we could make something work out of this," says Kile. They released their first single, "Skin," in 2015 and have been working together since.
"It was a symbolic representation of how life can be so repetitive—it takes a lot of courage to break the cycles in life that keep trying to bring you down, it can seem endless but you just have to keep pushing and hoping for a change."
We spoke to Trak Joy below.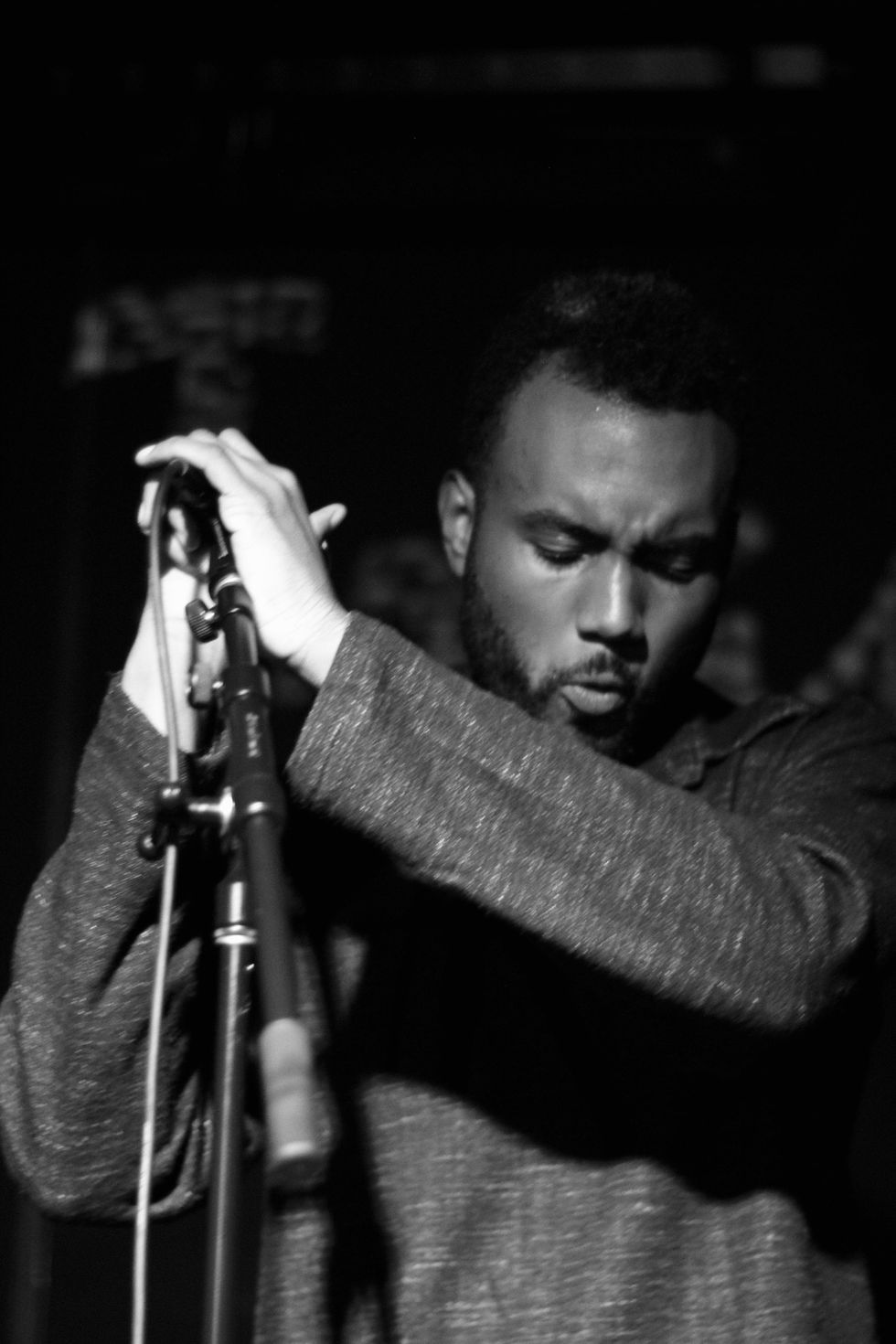 Photo courtesy of Trak Joy.
How did you come up with the name Trak Joy?
Kile: Shane suggested the name while we were riding the 6 train and I had been feeling so frustrated with the way my life was going that I wanted to do a project that allowed me to find joy again, so hence the name Trak Joy, the joy of doing music on our own terms.
When I tried to do music before it was very contrived. It was like okay, you paid $200, you got 4 hours, go try to make a song. Shane was the first person I worked with that really just wanted to experiment, and try new things, and give me the room to fail and try again. We quickly developed a bond and it was great being a young artist and having that sense of support, because that was something I had never truly experienced before meeting Shane.
Shane: I've always liked music since I was a kid. My cousins first introduced me to music one summer when I was like 7 or 8. They showed me all the new stuff at that time, Bone Thugs and Harmony, Juvenile, DMX, Mya, and my grandma playing oldies in her Oldsmobile. When I was 14 I got a guitar and was playing in punk bands, until I got sick of that music. I heard Modest Mouse around that time which opened my mind to the broad world of music outside of just one sub-culture.
Kile: I was 18 when I moved to New York to study acting, but as a child I always had a strong passion for singing and music as well. So early on I made the decision to try my hand at both. I was dealing with a lot of bottled up feelings from things I went through as a child and music was the greatest release for me, and the easiest form of therapy. Music helped me heal.
Who are your musical inspirations?
Shane: I'm always trying to find new music I like. My inspirations range from Radiohead, Temptations, Chopin, to a lot of the new music hitting the trap scene at the moment.
Kile. I grew up strongly influenced by Motown because my family is from Detroit. I love Smokey Robinson, Marvin Gaye, and the timelessness of music from the '60s and '70s. I was raised primarily in the south and I was obsessed with Outlkast and Missy Elliot and other forms of experimental hip-hop. But also D'Angelo, Maxwell, and the entire Neo-Soul sub genre. I also have a lifelong love affair with Janet Jackson, I love her use of lush harmonies and her understated but impactful vocals. However current up and-coming New York artists like Chaves Jamall, Jazze Belle, and Schadrack Pierre are my main sources of support and inspiration.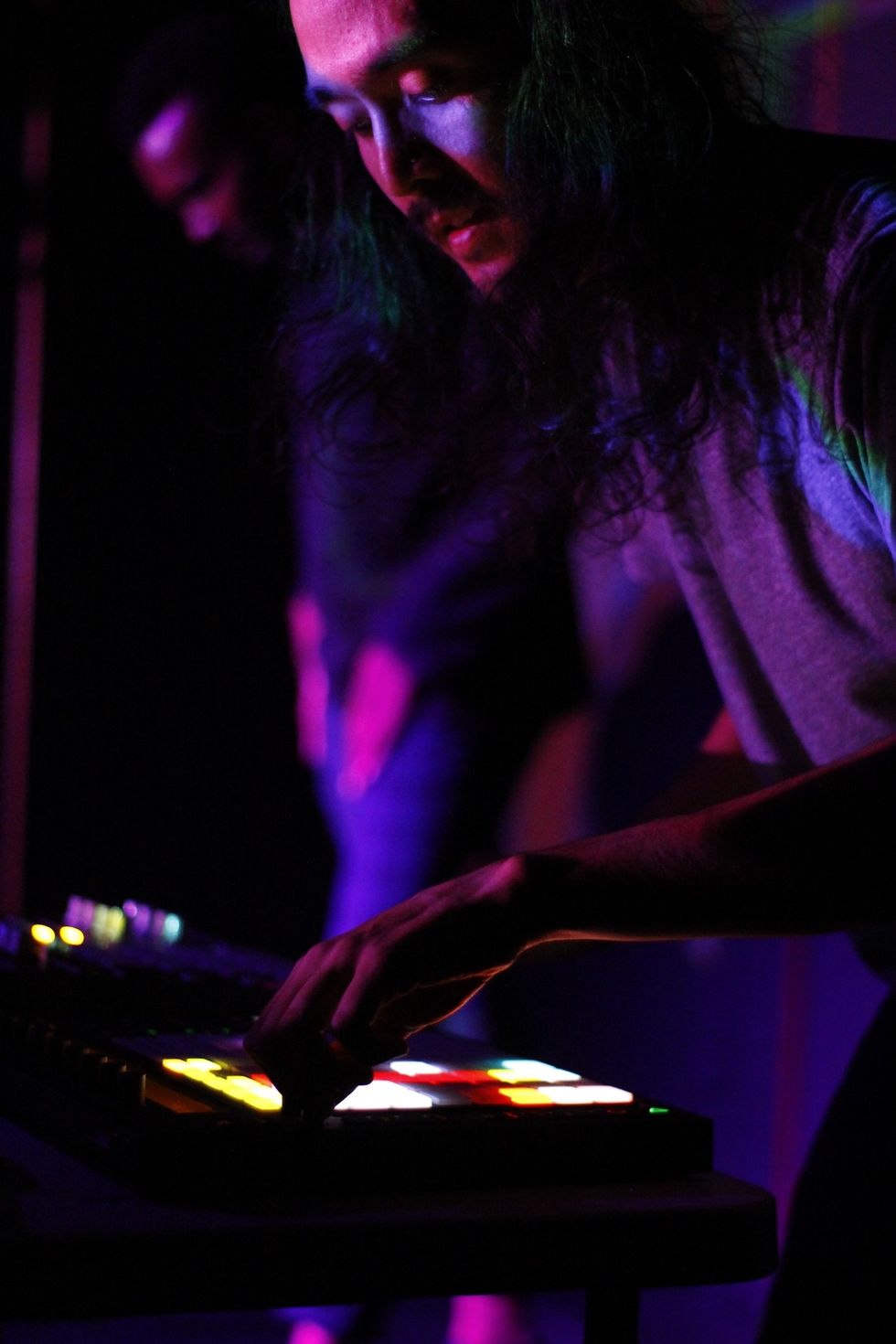 Photo courtesy of Trak Joy.
Tell us more about your writing process.
Kile: When I write I really focus on capturing the vibe of whatever I'm feeling in the moment and I try to do it as organically as possible. I'm drawn to melody and can spend hours singing different melodies over different beats until something really resonates with me. I also get inspired (almost obsessed) with producing my voice and layering my vocals and trying new things to achieve a particular feeling or texture. I think of using my voice like a paintbrush and making sounds with different colors, textures, and loops—not just catchy hooks.
Shane: We usually hash out ideas in our practice space. Kile will have some ideas prepared, and I'll have some beats ready. Usually the songs tend to come together after we merge what we have to further build the vibe in our songs.
What are the biggest challenges you've faced as an indie act?
Shane: The biggest challenge has been maintaining a balance between being creative and maintaining life in general. NYC is a monster of a place which has a lot of inspiration, but you're always pressed on time and money (unless you're rich), which isn't the perfect environment for being creative.
Kile: It's hard to gather the support you really need in New York cause this city is the best of the best as far as the arts go, so you have to fight to get people to pay any attention to you. Making music in New York is a never ending hustle, there were times where I was juggling two or three different jobs to pay rent while recording rehearsing and performing at night.
A lot of nights I would get so exhausted and insecure I didn't feel like singing for anyone, I didn't want to hear my own voice. I also struggled a lot with my own identity and reevaluating how I viewed the world and who I was as a person. It's easy to get lost in this city, but I've been fortunate enough to have good people around me to pick me back up when I fall. At the end of the day I am appreciative of all these experiences because it's shaping me into the best version of myself.
What's next for Trak Joy?
Kile: Hopefully we can continue to make music that will continue to push us forward, and give us platforms, both together and separately. We want to create work that pushes the boundaries and makes an impact, and we want to do it while being true to ourselves.
Check out Trak Joy's new single "Soften Me" below.