DIASPORA— June is "No Borders" month at OkayAfrica. That can mean a lot of things and we'll get to that, but one thing we wouldn't want to miss out on is the sheer joy of travel on the African continent. So, to honor the carefree black traveler we'll be posting new photo diaries from a wide range of African and diaspora super-travelers of their favorite places and why.
---
A native of Shreveport, Louisiana, Jody Jacobs is the owner of Space and Opportunity, a business operations and personal development consulting agency. As a senior electrical engineer, he decided to take a leap of faith to leave the corporate world to run his own insurance agency, but ultimately decided to consult independently and start traveling the world. At 27 countries and counting, his passion for adventure, food, and cultural immersion has opened the door to many unforgettable experiences around the world.
OkayAfrica: How important is it for you to travel to countries in the diaspora? Is there a connection there for you ?
Jody Jacobs: I know my roots originated in Africa and I LOVE immersing myself in black/Afro-centric cultures even here in the States. There's a silent connection and a sense of community for me.
OKA: Are there countries in Africa you would like to visit or have already traveled to? 
JJ: I definitely want to travel to more countries in Africa. South Africa (Cape Town and Johannesburg) are on my list this year. Then next year Lagos (as I have many friends from there) and Ghana within the next 12 months.
For more pictures of Jody Jacobs' travels, follow him on Instagram.
Below check out some of his favorite spots around the globe:
Jaipur, India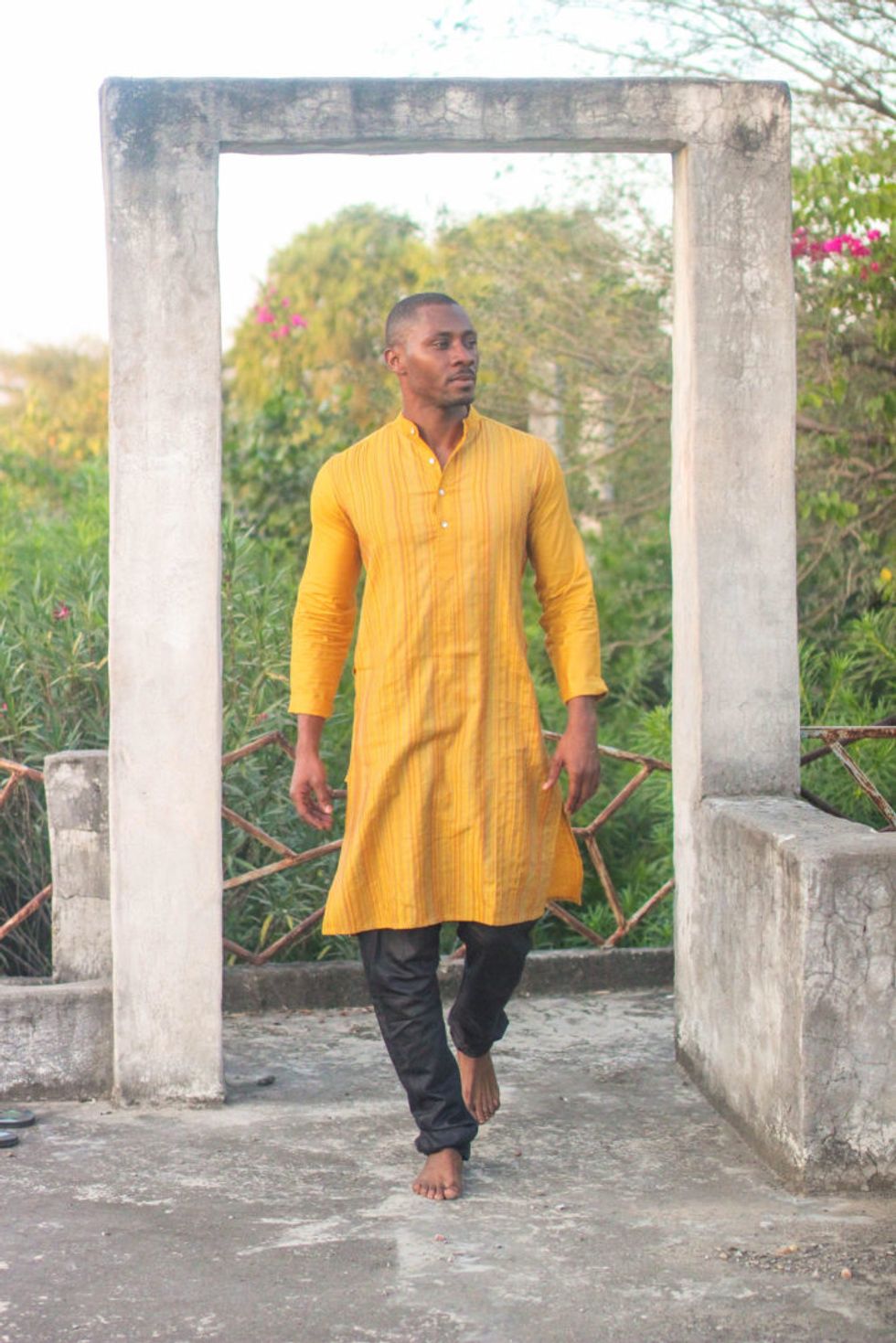 "I traveled here to experience some of India's countryside to get away from the densely populated city life. I stayed on an actual farm that was transformed into a Bed and Breakfast."
Chefchaouen , Morocco
"Located in the Rif Mountains, the Blue City is literally a work of art. The shades of blue are painted throughout the city architecture and it's said that the color is symbolic of the Moroccan sky and heaven."
Kyoto, Japan
Visited the Nikishi Market to try some some street food. Daringly ate this little "big" fish in 2 bites"
Phi Phi Island, Thailand
"I would definitely recommend visiting the Phi Phi Islands. Everything looks like a postcard. You can relax on the beach or be adventurous with water sports and island hopping. This was a serene getaway from vibrant Phuket, Thailand."