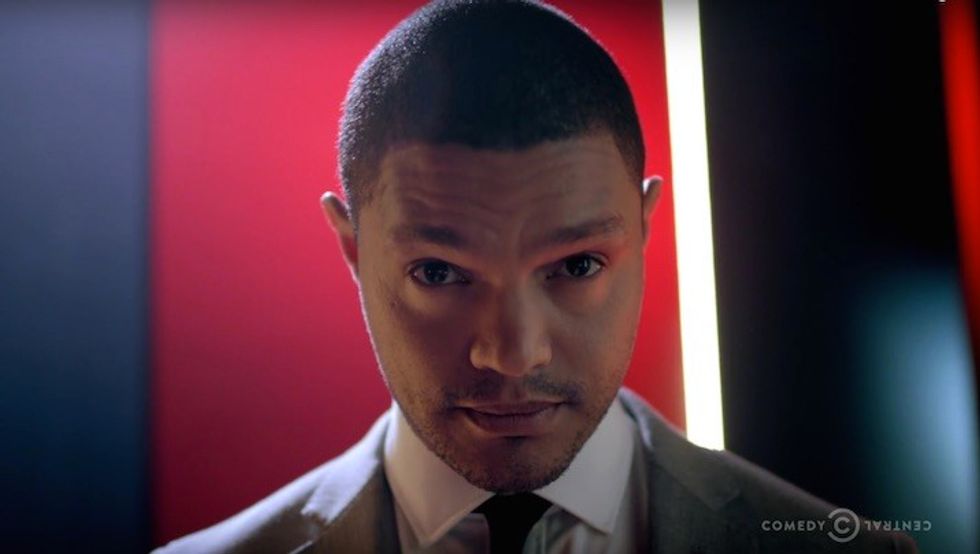 ---
Next month, Trevor Noah will officially take over as the new host of The Daily Show. Today, Comedy Central unveiled a new teaser welcoming the South African comedian to his late night throne. The 30-second clip sees Noah assume his "Power" to the tune of Kanye's My Beautiful Dark Twisted Fantasylead single.
Noah, 31, was announced as Jon Stewart's successor in March, just five months after he made his Daily Show debut as a "Senior International Correspondent" with a brilliant segment called "Spot The Africa," which he followed up with two more appearances ("Boko Haram In The Media" and "Chess News Roundup"). Last month, Noah appeared on The Tonight Show, where he spoke with Jimmy Fallon about comedy in pre-democracy South Africa.
Trevor Noah's "new and sexy Daily Show" is slated to premiere on Comedy Central on September 28th in the U.S. and September 29th in Africa.