'Akounak' is Christopher Kirkley's feature film set in Niger, focusing on the Tuareg guitar scene in Agadez.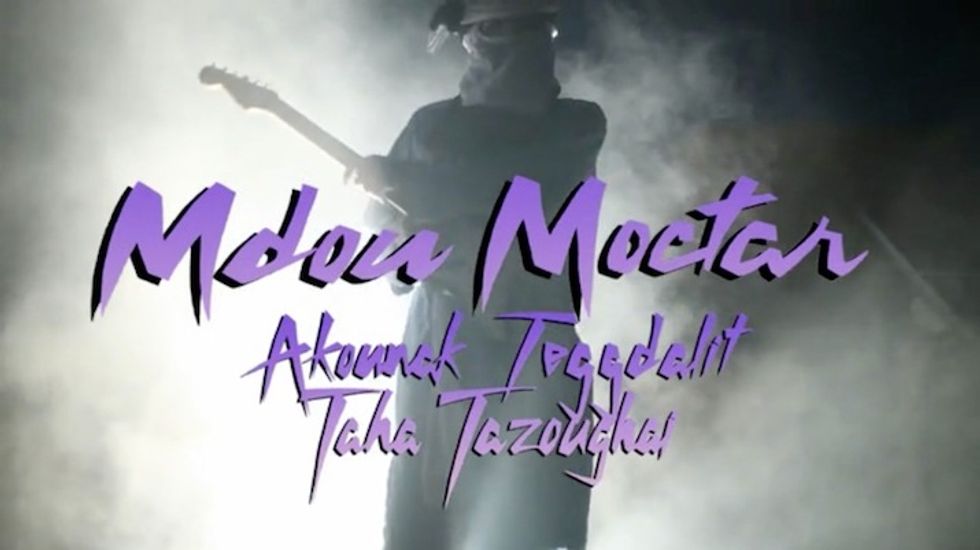 ---
Sahel Sound's Christopher Kirkley and Jerome Fino (of L'improbable collective) have come together to create Akounak Tedalat Taha Tazoughai – a feature film set in Niger exploring the Tuareg guitar scene in Agadez. The film originally came about as Chris and Jerome joked about creating a Tuareg remake of Prince's cult classic Purple Rain. With filming set to resume in February and renowned Tuareg guitarist and Northern African cellphone music star Mdou Moctar cast in the lead as a guitarist struggling to make it in the face of fierce competition and the trials and tribulations of daily life, the original joke has become a promising reality.
Akounak Tedalat Taha Tazoughai, which translates roughly as 'Rain the Color of Blue with a little Red in it,' will mark the first time a film is shot entirely in the Tuareg language. Shot in Agadez (also home to site favorite Bombino) using a local crew, Akounak is aimed specifically at a Tuareg audience. In addition to its sharp look, the "stylized fictional tale," an homage to both Purple Rain and The Harder They Come, also promises to spark welcomed debate in the face of the ban on music in northern Mali — a move which threatened to cripple a fundamental aspect of Tuareg culture. The film comes out in June 2014, presumably as an online release though we're not sure on the details yet. In the meantime, check out the trailer below and find out more about the film and its kickstarter project.
[vimeo_embed //player.vimeo.com/video/83729837?title=0&byline=0&portrait=0&color=17AD84 expand=1]