---
One often loses themselves in the vastness of Nigerian music. The dialects, the Pidgin, and the culture can be a bit overwhelming for non-Nigerians and some Nigerians alike. Perhaps the best way to venture into this new globally-embraced aesthetic is to sample of some of their best, or just most popular, music. The United Sounds of Africa (USA) tour was that opportunity to test out the flavors of the Afro Beat, Pop, and Hip Hop sounds of Nigeria.
The USA tour hit New York's Irving Plaza on August 7, 2012 and was a great look into what so many Nigerians have invested so much pride in, and why they dominate in the African music movement at the moment. Despite some disorganization and a half-baked attempt to rival mainstream American hip hop's misogyny (two women were brought on stage and acted provacatively during Ice Prince's set), the show pretty much delivered.
The variety of music from Afrobeat, to Afro Soul, to a strong influence of traditional African instruments encompassed by the opening acts was refreshing. The big names of the night, Jesse Jagz, Ice Prince, and of course Tuface (2Face), also delivered. Jesse Jagz's incredible, raw energy married with this well-blended African and House-heavy production was a salty sweet treat. Ice Prince followed with a more polished, crowd interactive experience, shelling out the hits so many of his audience have sweated to in various African parties around the world.
Tuface, however, took the night. His live band, numerous hits, energy and sincerity came together to make a world class performance regardless of the thinning crowd that remained by the time he hit the stage so late into the night.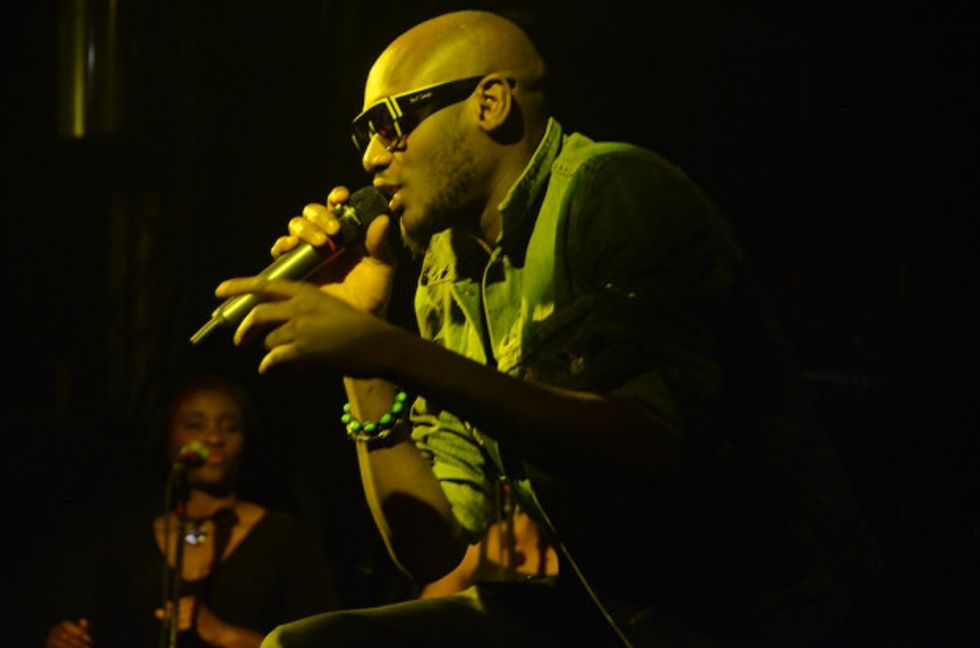 Above all, the evening was a wonderful excuse to network with like-minded young African people. Between each set, what could have been an annoyingly long break actually turned into that awesome moment when you realize the guy next to you is also a writer, designer, musician, or your next boyfriend. These types of events are the future of Afropolitan art, culture and community.