Featured
Vic Mensa's 'SKIN + MASKS' Exhibit Puts a Spotlight on the Diaspora's Most Talented Artists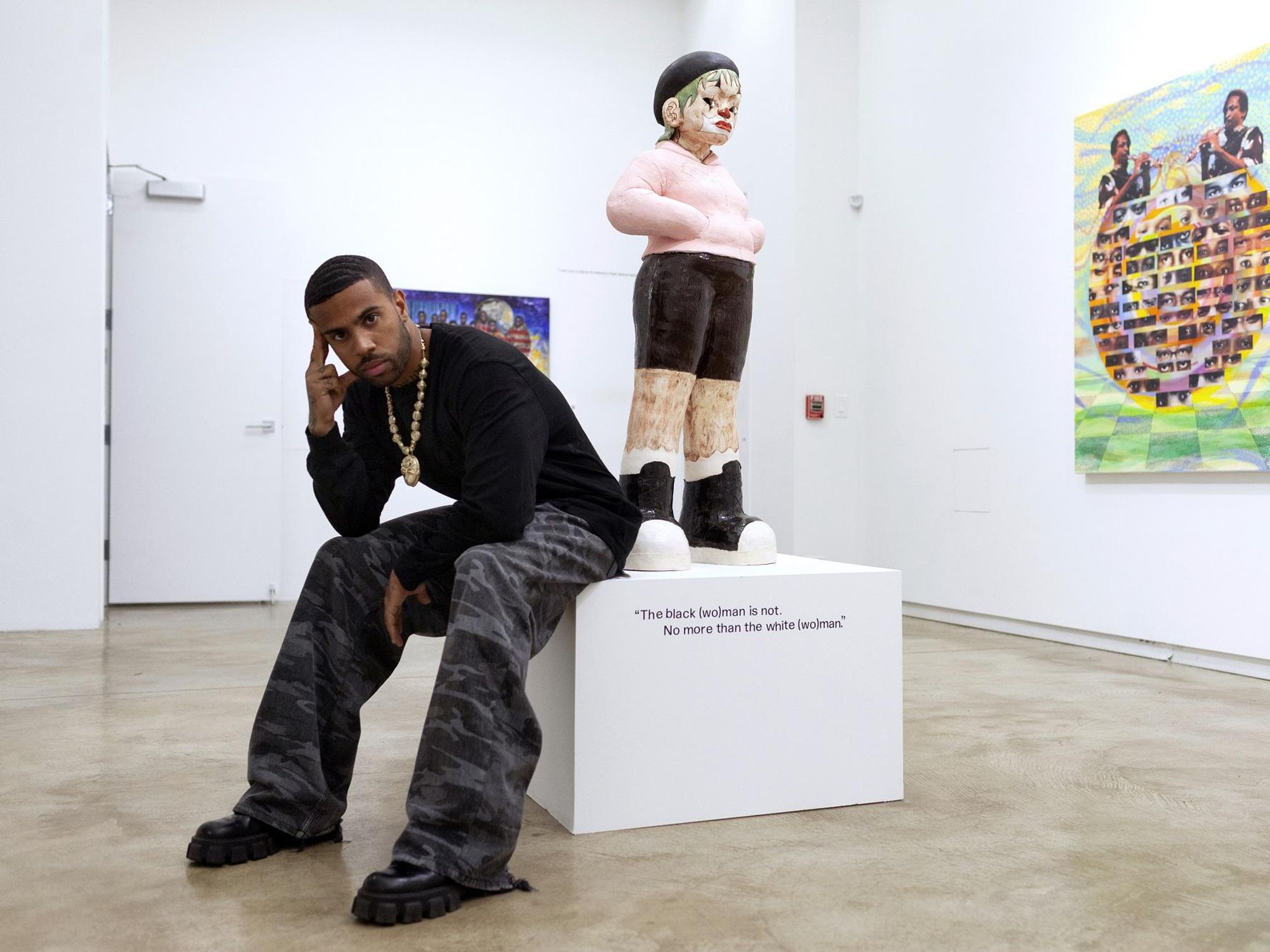 Photo Credit: Brendan Jaccarino
We spoke to rapper Vic Mensa about SKINS + MASKS, his group exhibition which features a number of talented artists from the diaspora.
With the curation of his debut exhibition, rapper Vic Mensa is imagining creativity, expression, and identity free of the white gaze.
Presented by the Kavi Gupta Gallery in Chicago, Mensa's SKINS + MASKS features art pieces by a collective of visual artists from the diaspora. The group exhibition, which opened last month, is inspired by Frantz Fanon's 1952 book Black Skin, White Masks and centers on Black experiences with the goal of decolonizing Black art beyond the politics of visibility.
Mensa's father is from Ghana, and his roots are well represented in the exhibition. SKINS + MASKS features a number of rising artists from Ghana, including Accra-based talents like Foster Sakyiamah and Elizabeth Sekyiamah. (Elizabeth is the inaugural winner of the Judith-Ellen Prize, an annual prize dedicated to supporting emerging women artists within Africa and the Diaspora.)
Mensa first became aware of the work of the siblings when he visited the West African country earlier this year. He also met painters from other parts of the continent during his stay and started working with "so many people" off the spark of Ghana's art movement.
"The art scene in Accra is electric. It's magic. It's on fire. That's one of the things that has captivated me most about what I would say is the cultural revolution, upheaval going on in Ghana right now," Mensa told OkayAfrica. "Some of the world's premier painters and curators and art personalities are coming out of Ghana right now."
Mensa's exhibition also spotlights African artists from South Africa, the United States of America, and United Kingdom, with names like Dada Khanyisa,Joshua Donkor,Ndidi Emefiele, Andrea Coleman, and more taking center stage.
"I think our greatest tools of revolution are creativity," Mensa said. "Our music, dance, art — those acts are revolutionary in and of themselves and a way many of us process our imaginations."