There is no Mount Rushmore of Afrobeats without Wande Coal . If there ever was an emblem for the hallmark of Afrobeats as we know it today, that emblem would have his face on it.
When Afrobeats slowly evolved from its hip-hop and R&B influences, shepherded by forerunners 2face and D'banj, Wande Coal emerged with arguably one of the most defining imprints on the Nigerian pop scene: his 2009 debut album, Mushin 2 Mo'hits.
Released under the Don Jazzy & D'Banj led Mo'hits record label, Mushin 2 Mo'Hits shot Wande Coal to instant superstardom, spawning hit singles such as "You Bad", "Kiss Your Hand", "Bumper To Bumper," and much more. The sixteen-track album also set the blueprint for Afrobeats melodies, delivery, and the overall soundscape, eventually setting the stage for the rise of pop-icons such as Wizkid, Davido, and more.
It would take another six years after his debut before another Wande Coal album would see the light of day. After a drawn-out departure from Mo'Hits Records to start his own imprint, Black Diamond Entertainment, and an intermittent presence within the music scene, Wande Coal released his critically-acclaimed 2015 sophomore album, Wanted .
---
Wad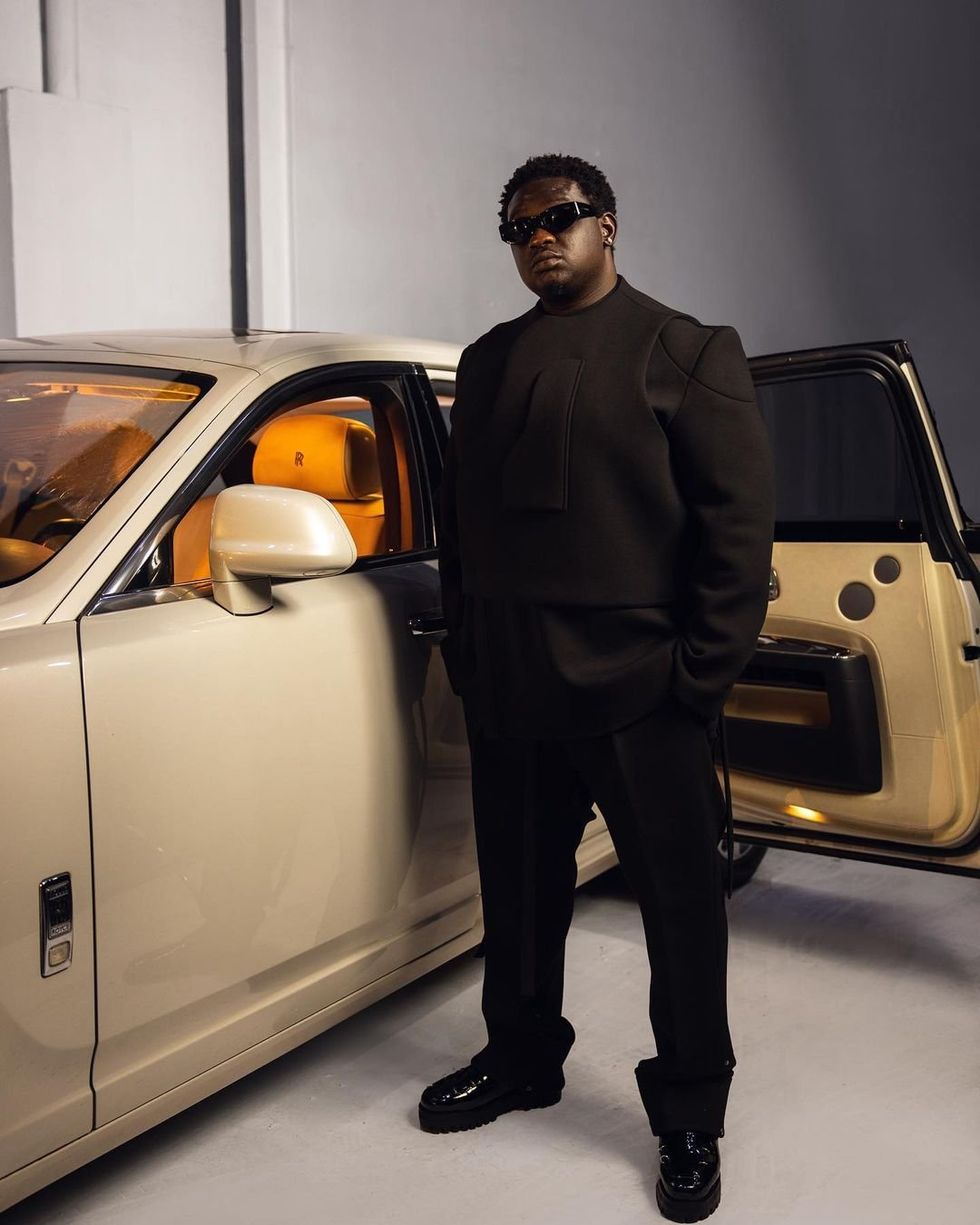 Wande Coal. Image courtesy of the artist.
In spite of his sporadic presence, Wande Coal has released a pop anthem every year since his debut, pushing the throes of Afrobeats farther than ever before with a vocal range that is second to none. Evident of this is his sleeper hit single, "Again ," off his 2020 seven-track third album, Realms .
Now, with the release of his fourth-album, Legend or No Legend , and a fifteen-year career filled with numerous hit singles and milestones, Wande Coal is bothered about only one thing; making music that he enjoys.
OkayAfrica spoke with him below.
How does it feel to be referred to as a God of music?
(Laughs) I feel blessed. I am grateful to God that I have been instilled with this endless blessing from God. It's just me, understanding the gift I have and being grounded with it.
You pioneered this Afrobeats sound that we know today, how does it feel seeing the variations of it and the international appeal?
To be honest, it's like I am living my dreams, this is what I always wanted. You know there was a time when it was only reggae we were listening to, and you know people have tried to make Afrobeats global, and seeing it now like this is just overwhelming and beautiful.
Why did you call this album Legend or No Legend?
I am not always on social media, but I was on Twitter one day and I was seeing a lot of mentions, and one guy said "Is it right to call Wande Coal a legend?" and people started ranting. So I took my phone and tweeted "Legend or no legend, I just love making good music." That's where I got my inspiration from.
You have an elite set of guest features, how did that happen?
We were just compiling songs, we were just working, but I actually knew these were the kind of people I wanted on the album. Olamide. T-pain. Fireboy and Wizkid. A great bunch of talent, it is a different way to change the narrative with my sound.
Fireboy DML is the only young artist on this album. How did he scale through the Wande Coal test?
(Laughing) Fireboy is dope! Like he can actually sing. I think it was two years ago, I was in an apartment, recording this album, and Fireboy happened to be in the same building at the same time. He came over, and we were just vibing. We made about four to five songs the same day, and I was just like, "You know what? His voice is bad," we have to put him on the album.
The much awaited T-pain feature is on this album. How does it feel finally putting that out?
It's been a back and forth, but I'm grateful to God that we have been able to put everything together. Shoutout to all the producers on this album. Kel P. Dunnie. Bruno. K-Dreams. P.Priime. Everybody. They put in a lot of work.
I know you are always recording, at what point did you know the album was complete?
I knew the album was complete as soon as I got the Wizkid record (Laughs) . As soon as I got it, I was like, "It's over."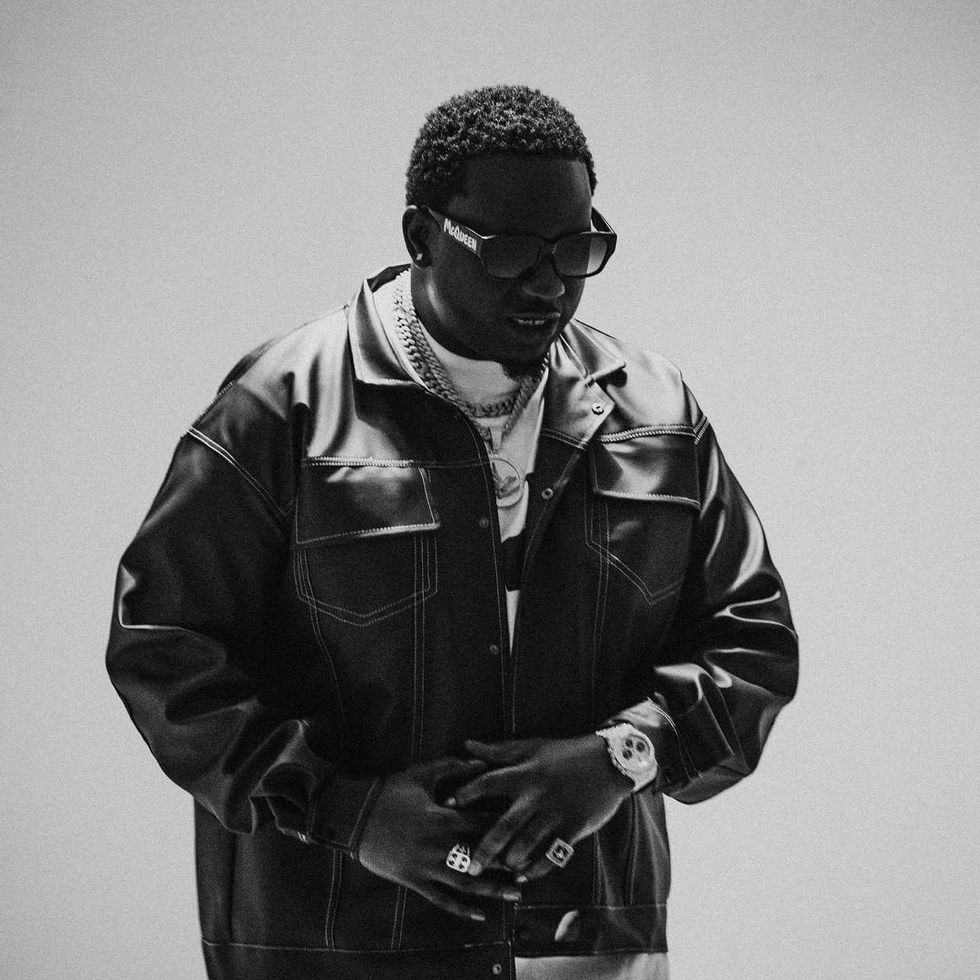 Wande Coal. Image courtesy of the artist.
You don't feature a lot of people, are you ever impressed by what other people do on records with you?
Yeah, a lot of times. As long as I'm comfortable with what I've done, I'm good. I just always make sure I am top-notch, and I always create a wow experience. Music never ends. Music is forever.
There was snippet of "Come My Way" with Davido. Is there going to be a deluxe of this album?
How did you do that? (Laughs) We were literally just talking about that this morning. Yes, there will be a deluxe.
What do you want people to notice from this album that was missing on Realms ?
My presence. I think on Realms , it was me just trying, but you know, this time it's my growth over the years, and that's what I want people to understand.
This is your fourth album, what are you expecting from it?
I just want people to listen to me. I am expecting a lot of feedback. People are going to really talk, I know that for sure.
Listen to 'Legend or No Legend' below.