Video
In Conversation: Chiwetel Ejiofor Speaks on the Inspiration Behind 'The Boy Who Harnessed the Wind'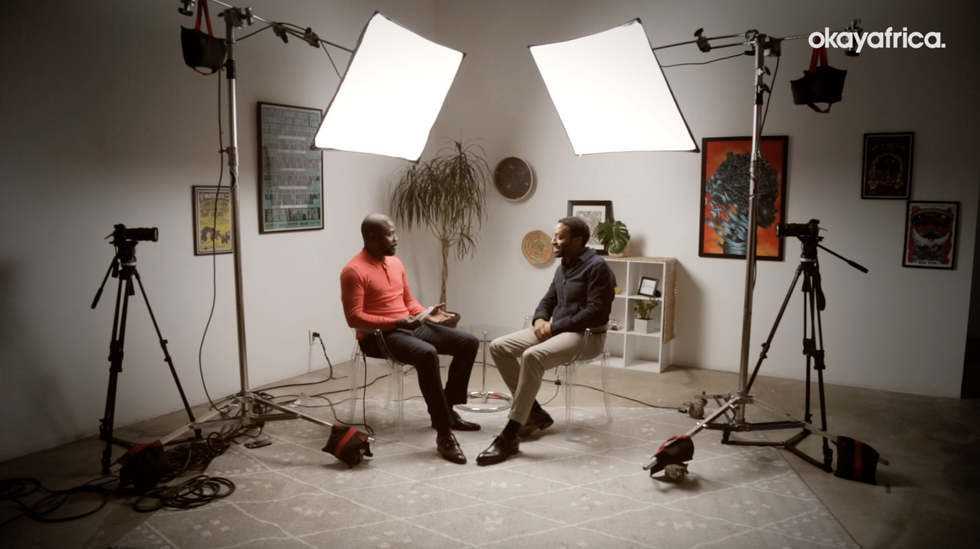 OkayAfrica's own Abiola Oke sits down with the Nigerian-British actor for an in-depth chat on his directorial debut in this new video.
The Boy Who Harnessed the Wind, the inspiring film following the life of Malawian inventor William Kamkwamba's life, is now available to stream on Netflix. A Sundance 2019 favorite and the directorial debut of Nigerian-British actor Chiwetel Ejiofor, The Boy Who Harnessed the Wind depicts William's unconventional invention to save his family and village from famine.
We were able to have Ejiofor come by our offices and chat with OkayAfrica and Okayplayer's CEO, Abiola Oke, to learn more about what inspired him to develop William's remarkable story for the big screen, the importance to include Malawian language in the film, the want for more African storytelling in Hollywood and more.

Take a look below.

---
In Conversation: Chiwetel Ejiofor Talks "The Boy Who Harnessed the Wind" with Abiola Okeyoutu.be
Credits

Director + Editor + Sound: Greg Poole
Cinematographer: Chris Lytwyn
Co-Producers: Antoinette Isama and Jasmine Michel
Colorist: Tarek Hefny
Production Assistant: Winnie Kassa
Intern: Caira Blackwell