Paris-born, New York-raised, Sudanese rapper, Bas shares the music video for "Jollof Rice" a standout from his latest project Spilled Milk Volume 1, featuring Atlanta duo and fellow Dreamville members, EarthGang.
On the infectious song, produced by DZL the rappers spit boisterous lyrics and talk about their many desires: one of them being having their crush cook them jollof rice. Bas told Beats 1 Radio last month that the song and others on the project, were inspired by a recent trip he took to Lagos with label head, J. Cole.
READ: Bas: "I Was Born in France & Raised in New York But I'm Still African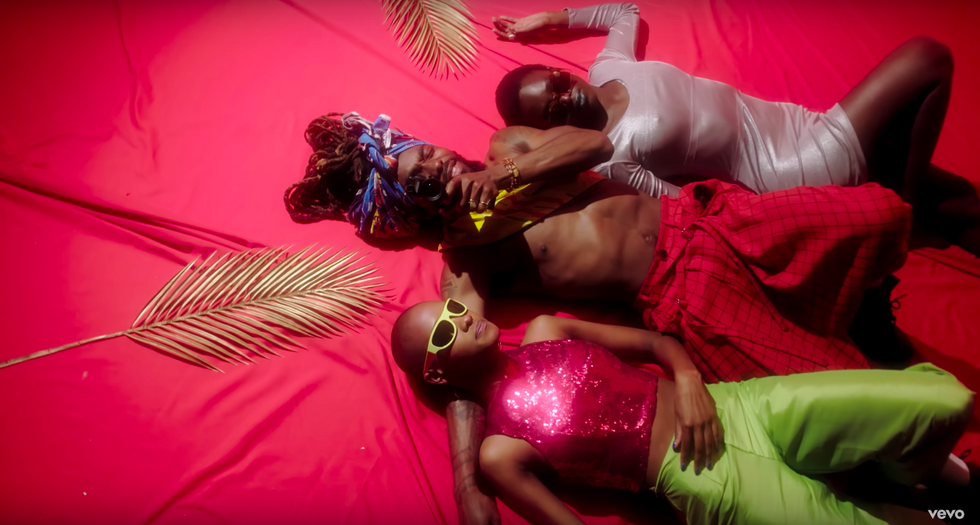 Still from Youtube
The music video, directed by Mariah Winter, is simple but striking as the three artists perform in a hazy and retro-inspired studio surrounded by several modelesque women—all of them dressed impeccably fun and stylishly.

The artist announced last month that he would be dropping a new full-length album this month, so we have that to look forward too as well.
Check out the music video for 'Jollof Rice" below.
Bas - Jollof Rice feat. EarthGang (Official Video)www.youtube.com