Tiwa Savage shares her latest song and video "49-99."
The pulsating track sees the artist referencing Fela Kuti's famous "49 sitting, 99 standing" line from his 1978 song "Shuffering and Shmiling." Throughout the track, the Nigerian artist sings about the pursuit of money in her home country, offering commentary on widespread poverty.
"'49-99' is a term coined from the hard life many Nigerians go through," explains the artist in a press release. "A transit bus serves as a case study. It ought to have only 49 seated passengers, however due to poor economic conditions, we often have nearly twice that number of passengers standing (99)."
---
Photo courtesy of JM Films
The artist takes things to the next level in the Meji Alabi-directed music video, offering a striking visual that features colorful imagery and symbolism. One of the most striking scenes captures the singer and a group of women dressed in blue and white uniform with their hair in threaded styles—a direct reference to the iconic portraits of Congolese schoolgirls taken in 1972 by photographer Eliot Elisofon.

In another scene the artist is laid out with lengthy braids forming intricate patterns around her. The image is reminiscent of Diana Ross' bold and unforgettable flower-accented look from the late 60s. The video sees the singer once again incorporating the public transit theme as she performs on top of a yellow danfo bus.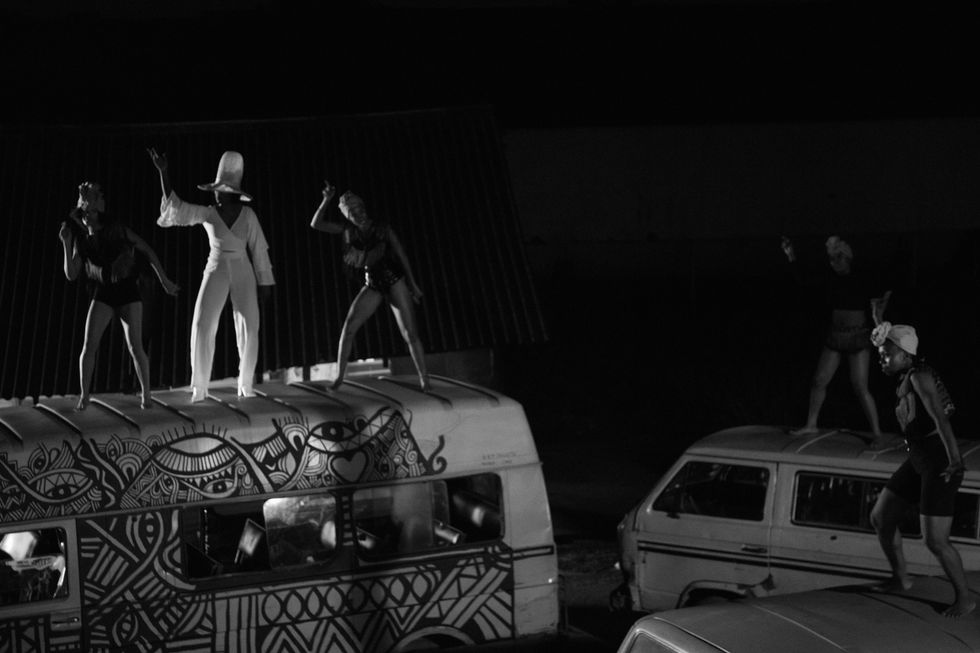 Photo courtesy of JM Films
The artist was last featured on DJ Spinall's "Dis Love" alongside Wizkid. Before then, she dropped the single "Shotan" featuring Zlatan. She's had a busy 2019, signing a major international deal with Universal Music Group earlier this year, and featuring on Beyoncé's recently released The Lion King: The Gift compilation album.

Watch the music video for her latest,"49-99" below.
Tiwa Savage - 49-99www.youtube.com