Watch the Trailer for 'BABYLON'—the South London Film Finally Making Its U.S. Debut After 39 Years
The film made its world premiere at Cannes in 1980 but was "too controversial, likely to incite racial tension" for big screens in the States—until this week.
Just from watching the trailer alone,Babylon is a film that feels like it's come out of a time capsule.
Here's the synopsis:
Raw and smoldering, it follows a young dancehall DJ (Brinsley Forde, frontman of landmark British reggae group Aswad) in South London as he pursues his musical ambitions, battling fiercely against the racism and xenophobia of employers, neighbors, police, and the National Front.
After the film made its mark at Cannes and Toronto in 1980—it oddly just went straight to VHS. Helmed by Italian-British director Franco Rosso, the New York Film Festival blocked the film from a U.S. theatrical run due to being "too controversial" and for the likelihood of it "inciting racial tension."

---
"You can think of Babylon as Juice (1992) transposed from George H.W. Bush's America to Thatcher-era Britain, from Harlem to Brixton. Instead of Tupac Shakur you have Brinsley Forde, instead of rap battles you have sound clashes.," Screen Slateexplains.
Babylon is currently having its premiere run at Brooklyn's BAMcinematek, which wraps Thursday, March 21. The film then heads to California, screening at LAEMMLE Monica and LAEMMLE Glendale from Friday, March 15.
Check out the trailer and stills from the film below.
BABYLON • Official Trailer HD • Kino Lorber Repertory & Seventy-Sevenyoutu.be
Photo still courtesy of Kino Lorber Repertory.
Photo still courtesy of Kino Lorber Repertory.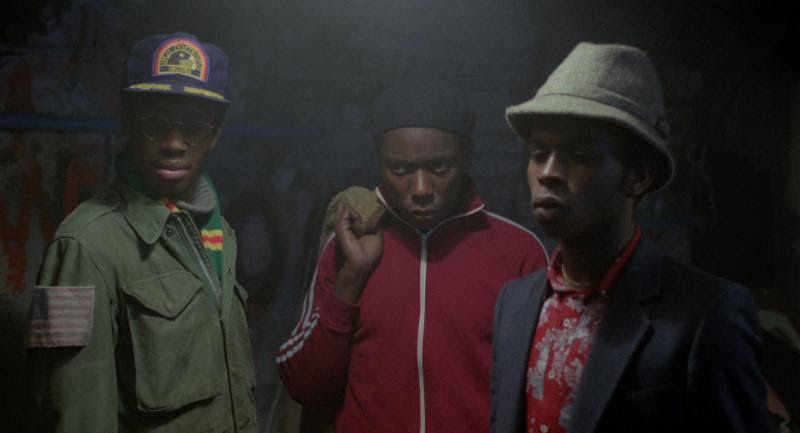 Photo still courtesy of Kino Lorber Repertory.