Yemi Alade shares her latest music video for her single "Remind You," and it stars none other than celebrated Hollywood actor Djimon Hounsou.
"Remind You" is a sultry R&B track from the singer's latest album, 2019's Woman of Steel.The vibrant music video, directed by Ovie Etseyatse, sees the singer gallivanting in an empty mansion in various elegant gowns. Honsou graces the screen throughout the video as well, but the two don't meet until the very end, when things take a funny and unexpected turn.
---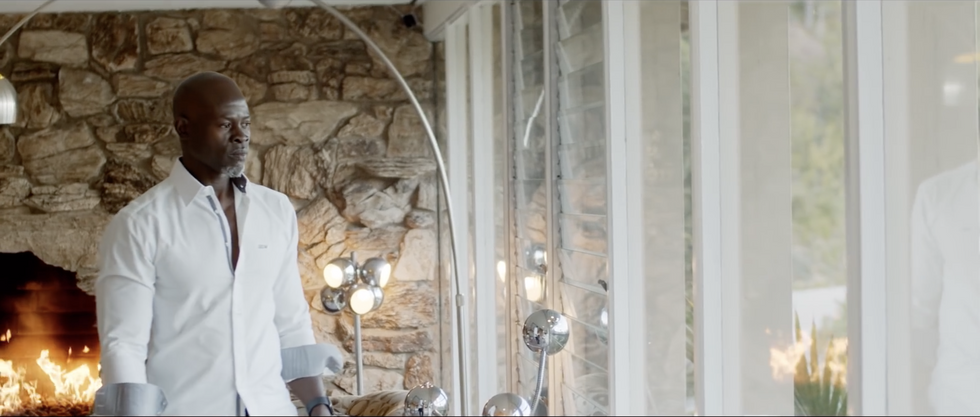 Still from YouTube
Alade, who's been called "The Nigerian Queen of Music Videos" has released several standout videos since the release of Woman of Steel in August of last year, including "Bounce," "Give Dem," "Vibe,""Shake," featuring Duncan Mighty, which made out Best Nigerian Songs of 2019 list, the remix to her hit song "Oh My Gosh," featuring Rick Ross, and more. It was a standout year for the artist who also became the first African artist to reach a million subscribers on YouTube, and secured two features on Beyoncé's The Lion King: The Gift album.

"Woman of Steel is all about drawing the inner strength that you have in you and being the superhero that you've always needed," the singer told OkayAfrica about the album in an interview last year.
Check out the music video for "Remind You, starring Djimon Hounsou below.