Amsterdam-based African streetwear brand Daily Paperhas joined Nigerian fashion brand Wekafore in creating a unique capsule collection of note. The 'The Spirit Don't Die' collection is inspired by fashion and Nigerian activism icon Fela Kuti, but celebrates the bountiful beauty, potential, and heritage of Africans.
Nigerian designer Wekaforé Maniu Jibril, owner, and designer of the Wekafore brand has been hot since his 2013 debut. The brand has gone on to become a great success within the realm of West African fashion. Wekaforé represents a newer, more fearless generation of African designers and their latest collaborative collection tells the tale.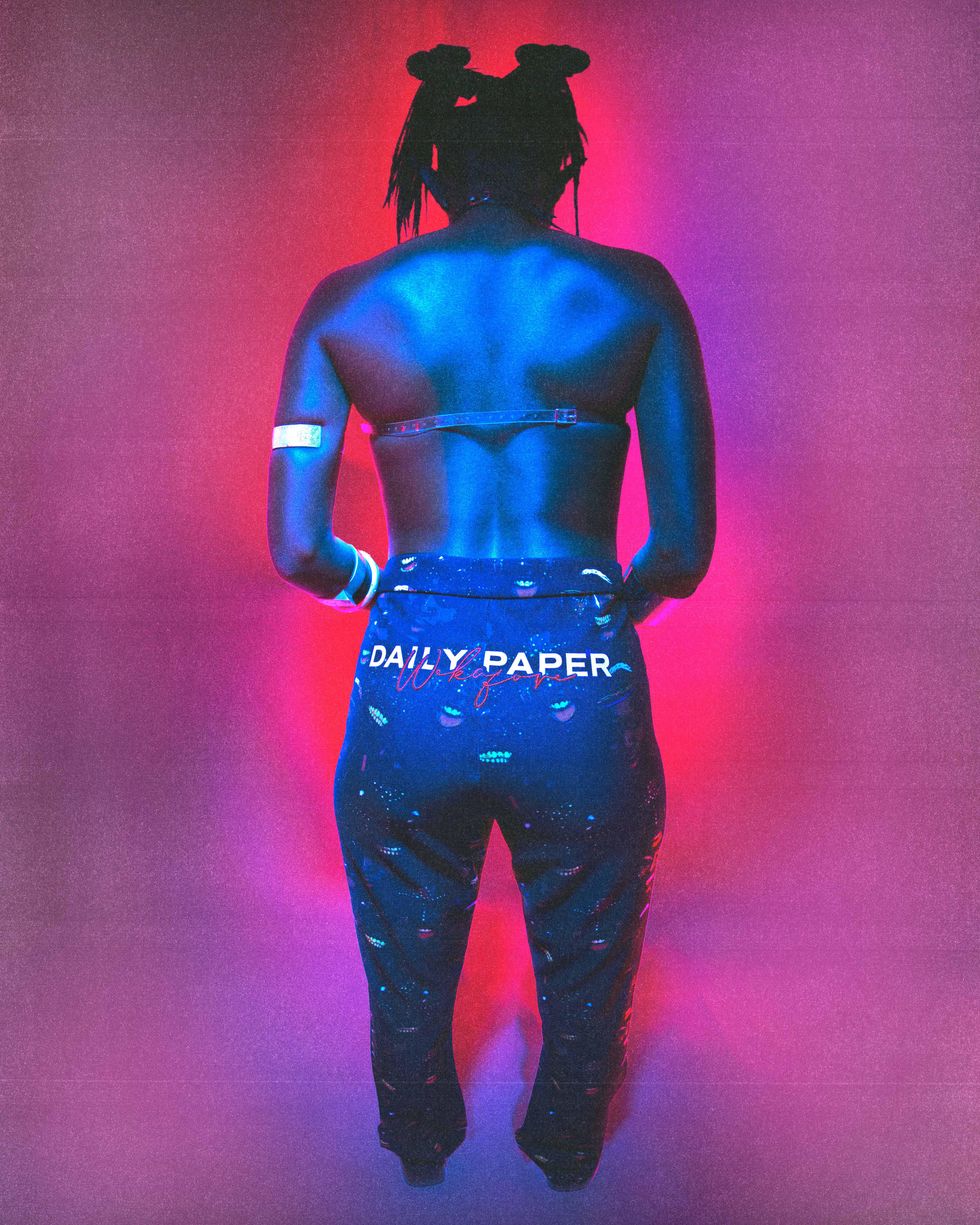 Daily Paper x Wekaforé 'The Spirit Don't Die' collectionImage courtesy of Daily Paper
The two popular brands share a rich history and intention to further African fashion's reputation in the world, as well as as a shared desire for raw necessity, organic growth, and authentic community engagement, development and, support. The fashion brands are making it known that street and casual wear are more than we once thought - fashion can be inclusive and fun. The stars truly aligned to bring us this partnership guided by similar core values and the hunger to celebrate Africa and her diasporas through fashion.
The Fela Kuti-inspired collection is filled with distinctive and bold pieces, honoring Africa's past while paving the way towards the future. Wekafore is known for their clear integration of West Africa's 1970's cultural golden age, and this limited collection speaks to those themes, making it a no-brainer to dedicate the line to the legendary King of Afrobeat, whose style never disappointed. It's clear to see how Kuti's influence inspired the exciting and vibrant creative renaissance seen in the collection. On using Kuti as his muse, Wekaforé says, "Like Fela, the pieces are very punk, very psychedelic, and very African at the same time. And that represents me 100%. And I think being able to speak that way through a platform like Daily Paper is a testament to contemporary African consciousness."
Check out more of Daily Paper x Wekafore's collection 'The Spirit Don't Die' collection here.