Popular
The 25 Essential Wizkid Songs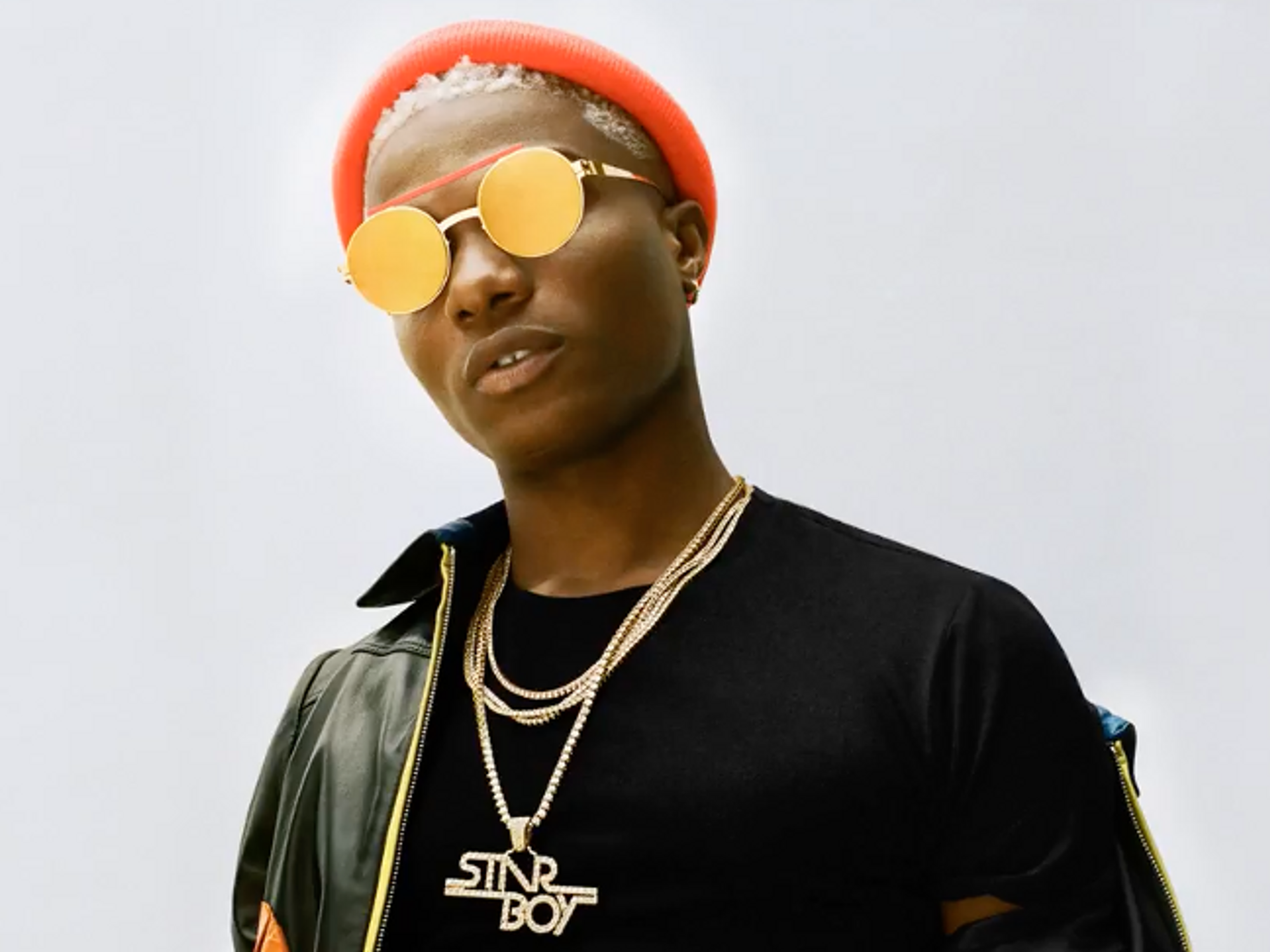 All of Wizkid's biggest hits to date, including the Nigerian Starboy's massive singles and notable features. Updated in 2019.
Wizkid is one of the biggest artist coming out of Africa right now.
---
Since landing on the scene with 2010's "Holla At Your Boy" and rising to higher levels with his debut album, Superstar (2011), and the excellent tour de force, Ayo (2014),the young Starboy has been steadily staking his claim to the throne of new African pop.
With his smash hit singles, top tier collaborations, and awards—he's taken took home 3 Billboard Music Awards and a BET Award—Wizkid is clearly one of the leading African artists knocking at the doors of global pop stardom.
Related: Listen to New Wizkid Songs From His Surprise 2019 EP 'Soundman Vol. 1'
We look back at some of Wizkid's biggest hits to date, including solo singles and his many notable features.
Read ahead for The Essential Wizkid Songs and listen to its accompanying playlists on our Spotify and Apple Music channels.
---
"Pakurumo"
"Pakurumo" was way ahead of its time. Wizkid's addictive Superstar single, produced by Samklef, offers up an original take on the syncopated afrobeats-dancehall-reggaeton fusion that's become the backbone of so many pop songs nowadays—and it still bangs in 2017.
"Jaiye Jaiye" feat. Femi Kuti
Afrobeat meets afrobeats in "Jaiye Jaiye," the lead single from Wizkid's second album, Ayo. In this high-energy Sarz-produced track, the Nigerian star is given a helping hand and saxophone lines by none-other-than Femi Kuti.
"Caro" w/L.A.X
"Caro" is an undeniable jam. The Legendury Beatz-produced single was the first official recording released by Wizkid's own imprint Starboy Entertainment. A collaboration between Wizkid and L.A.X,the song was such a massive success that it was added to Ayo as a bonus track.
"Pull Over" w/ Kcee
One of the many smash hits Wizkid's been a part of as a featured artist, "Pull Over," alongside fellow Nigerian Kcee, was inescapable when it dropped and can still be heard dropping in DJ sets.
"Show You The Money"
"Show You The Money" was released as the sixth single from Ayo. The heavy dance track, which was produced by Shizzi, was paired with a music video that follows Wizkid to Surelere, the neighborhood he grew up in.
"Slow Down" w/ R2bees 
Wizkid takes the first verse and choruses of this Killbeatz-produced jam alongside R2bees. "Slow Down" showcased the supreme West African potential of Nigerian-Ghanaian musical collaborations.
"In My Bed"
Wizkid's "In My Bed" would become the seventh single of the tour de force that was Ayo. The pairing of South African outfit Uhuru 's beatwork with the Nigerian star's pleads for a girl to come home with him have made this one a DJ staple on dance floors across the globe.
"The Matter" w/Maleek Berry
Maleek Berry "The Matter" ft Wizkid Available Everywhere now! iTunes : http://tinyurl.com/mbthematter Apple Music : https://itun.es/gb/P6uYK?i=617172651 Spot...
"Ginger" w/ L.A.X 
Like "Caro," 2014's "Ginger" proved to be another heat-making collaboration between L.A.X and Starboy.
"Ojuelegba" 
The song that kicked off Wizkid's global rise. "Ojuelegba," produced by frequent collaborators Legendury Beatz, is a rags-to-riches story of a struggling artist. The single is "inspired by his experiences and sojourn in and around this part of Lagos, Nigeria (Ojuelegba)," Wizkid's team mentions. "Ojuelegba" was famously remixed by Drake and Skepta in 2015, sparking the relationship between the Toronto and Nigerian stars.
"Soweto Baby" w/ Dj Maphorisa & Dj Buckz
Nigeria meets South Africa in "Soweto Baby," a hard-grooving collaboration between Wizkid and SA's DJ Maphorisa and DJ Buckz. Maphorisa and Wiz would link up again a year later for "One Dance."
"Bend Down Pause" w/ Runtown & Walshy Fire
Wizkid was featured on Runtown's massive "Bend Down Pause," which also featured Major Lazer's Walshy Fire, who calls this track "the very first time that Nigeria and Jamaica have ever linked up." Whether that's true or not, this song was lighting up parties on both sides of the Atlantic.
"Final (Baba Nla)"
"Final (Baba Nla)" foreshadowed something big was coming from Wizkid. Released in late 2015, this sugary joint, produced by Legendury Beatz, is built on flute samples and keyboard jabs. It's as addictive of a track as we'd come to expect from Wizzy.
"One Dance" w/ Drake & Kyla
Drake went full afrobeats in "One Dance," one of the lead singles off his album Views. Wizkid co-wrote and co-produced the massive track alongside its producers, Nineteen85, South Africa's DJ Maphorisa, and Noah "40" Shebib. The track samples Filipino R&B singer Kyla's "Do You Mind" and features Wizkid on the post-choruses. "One Dance," of course, went on to be the best performing single of 2016, reaching number 1 in 15 countries and breaking the record for the most streamed song ever on Spotify.
"Daddy Yo"
"Daddy Yo," was Wizkid's first solo single after signing a record breaking deal with RCA Records/Sony, and the first we heard from Sounds From The Other Side. The track sees the Nigerian Starboy tackling some heavy reggaeton beats alongside Ghana's Efya, who holds down the chorus.
"Come Closer" ft. Drake
"Come Closer" saw Wizkid and Drake link up again after the massive success of "One Dance." The song, which first leaked as "Hush Up The Silence," has been getting heavy rotation on airwaves across the globe since it dropped.
"Manya" w/ Mut4y
Wizkid's "Manya" was another track set to heat up dance floors across Nigeria and the globe. For this single, Wizkid connected with MUT4Y, one half of the star production duo Legendury Beatz. The addictive tune was produced by Killertunes. The song's music video, which comes courtesy of Director Q, was shot at the Fela Kuti family's New Afrika Shrine. It's got a mixture of red-tinted studio shots and impressive stage performances that will give you life.
"Can't Believe" w/ Kranium & Ty Dolla $ign
Here's what Kraniumtold us about this one: "With Wizkid, he knows how to work his own unique sound and perspective into every mix. Music is all about melody, you don't have to understand it to feel it. I've worked with Wizkid before on the song "Boom"" with Major Lazer. When I heard the song produced by Major Lazer in Jamaica I immediately jumped on man, recorded the same day! The world is so connected and it gives the music world more and more opportunities to connect cross-culturally."
"Energy (Stay Far Away)"  w/ Skepta
Skeptaand Wizkid had been circling around each others' sonic atmospheres since the massive "Ojuelegba" remix with Drake a few years ago. The two eventually came through with what was, surprisingly, their first official collaboration in "Energy (Stay Far Away)." The single is a low tempo, slow-burning jam produced by Nigerian hitmaker Sarz. It sees Skepta holding down the verses about keeping his women and money right while Wizkid taking over the hook.
"Soco" w/ Terri, Spotless & Ceeza Milli
"Soco" is the Northboi-produced single from the Nigerian superstar, which sees him team up with three artists off his Starboy label crew: new signee Terri (who got signed recently after tagging Wizkid in an Instagram video), Spotless, and Ceeza Milli. The vibrant song got an equally lively video, directed by Clarence Peters. There are some pretty memorable dance routines in this one, with Wikid even hitting the popular shaku shaku dance throughout the video.
"Nowo" w/ DJ Spinall 
Wizkid and DJ Spinall make a pretty stellar duo, as evidenced by their collaboration "Opoju," from Spinall's 2017 album Dreams. The two linked up again on the track "Nowo," and it's just as blazing. It's another party banger that sees Wizkid singing in Yoruba and pidgin, about making it rain on a girl who can hold her own on the dance floor, atop fiery, dance-inducing production from Killertunes—the beat maker behind Wizkid and MUT4Y's 2017 banger, "Manya."
"Kana" w/ Olamide
Naija afrobeats heavyweights Olamide and Wizkid linked-up once again on the breezy single "Kana" produced by Mutay of Legendury Beatz. We get to hear Olamide flex his singing chops on the 3 and a half minute track as he and Wiz go back and forth about pampering the women they love in Yoruba. It's a light, mid-tempo cut that sets the perfect vibe for the oncoming warm weather.
"Fever"
WizKid's single, "Fever," got A LOT of people talking due to its music video. In the video for "Fever," Wizkid ropes in fellow singer Tiwa Savage to play his lover, and boy, do they look comfortable! The video was directed by Meji Alabi. Read our contributing writer's take on this one: Wizkid and Tiwa Savage Are Manipulating African Curiosity for Profit.
"Brown Skin Girl" w/ Beyoncé, Saint Jhn, Blue Ivy Carter
Wizkid notably featured on the standout song from Beyoncé's The Lion King: The Gift album, alongside Saint Jhn and Blue Ivy Carter. The song sees the Nigerian superstar harmonizing with Beyoncé on a beautiful and perfectly-crafted song dedicated to bringing pride, adoration, and celebration to dark-skinned women.
"Joro"
Wizkid returned on Nigerian Independence Day 2019 with the drop of a new single, "Joro." The new track sees the Nigerian superstar delivering his signature vocals over a head-nodding mid-tempo beat produced by Northboi. The accompanying music video follows Wizkid and a companion as they dance across candle-lit rooms, hair salons and the streets of Lagos. It features actress/dancer Georgia Curtis.
Follow 'The Essential Wizkid' playlist on Spotify and Apple Music.