Style
ONCHEK, Orange Culture & Shem Paronelli Pay Homage to the Super Eagles with the UNITY Collection
As the World Cup draws near, the made-in-Nigeria capsule collection gives an authentic nod to the team that brings Nigeria together.
This new capsule collection brought to you by ONCHEK in collaboration with Orange Culture and SHEM PARONELLI ARTISINAL gives fans of Nigeria's Super Eagles a fresh way to root for the national football team as they journey through the World Cup soon.
---
The luxury African e-commerce platform, founded by Chekwas Okafor, tapped Orange Culture's Adebayo Oke-Lawal to design the UNITY Football Jersey due to his commitment to unapologetic fluidity. "I believe that when you've been given a platform you should always use it to support others," Oke-Lawal says about the collaboration in a statement. "That's how collaboration started for me! I feel like as Industry, if we push for each other, the industry will move quicker into global prominence."
Shem Ezemma is the mind behind the UNITY N-100 Soccer Shoe. His footwear brand, SHEM PARONELLI ARTISINAL, is influenced by architecture and minimalist philosophy. The handcrafted footwear embodies the mission of the UNITY Collection with his eye for detail and simplistic approach.
"The take-off point was our already existing N-100 model," Ezemma says. "But we sought to re-imagine and approach it differently, drawing inspirations and ideas from a traditional soccer shoe. Every stage of this project was fun for me, from bouncing ideas with Mr. Chekwas on the direction to the hand-picking of best leathers (by the way these are so comfortable) down to the actual making of the sneakers. The energy throughout has been great."
This is ONCHEK's first collaboration, as the brand continues to push what accessible, luxury African fashion means. "This project of passion is our first collaboration to highlight what can be done on the continent," the brand says in a statement. "And as we strive to live out our company purpose and mission, making clothes locally will remain our focus—an absolute pleasure."
Shop the UNITY Collection here, and take a look at the editorial below.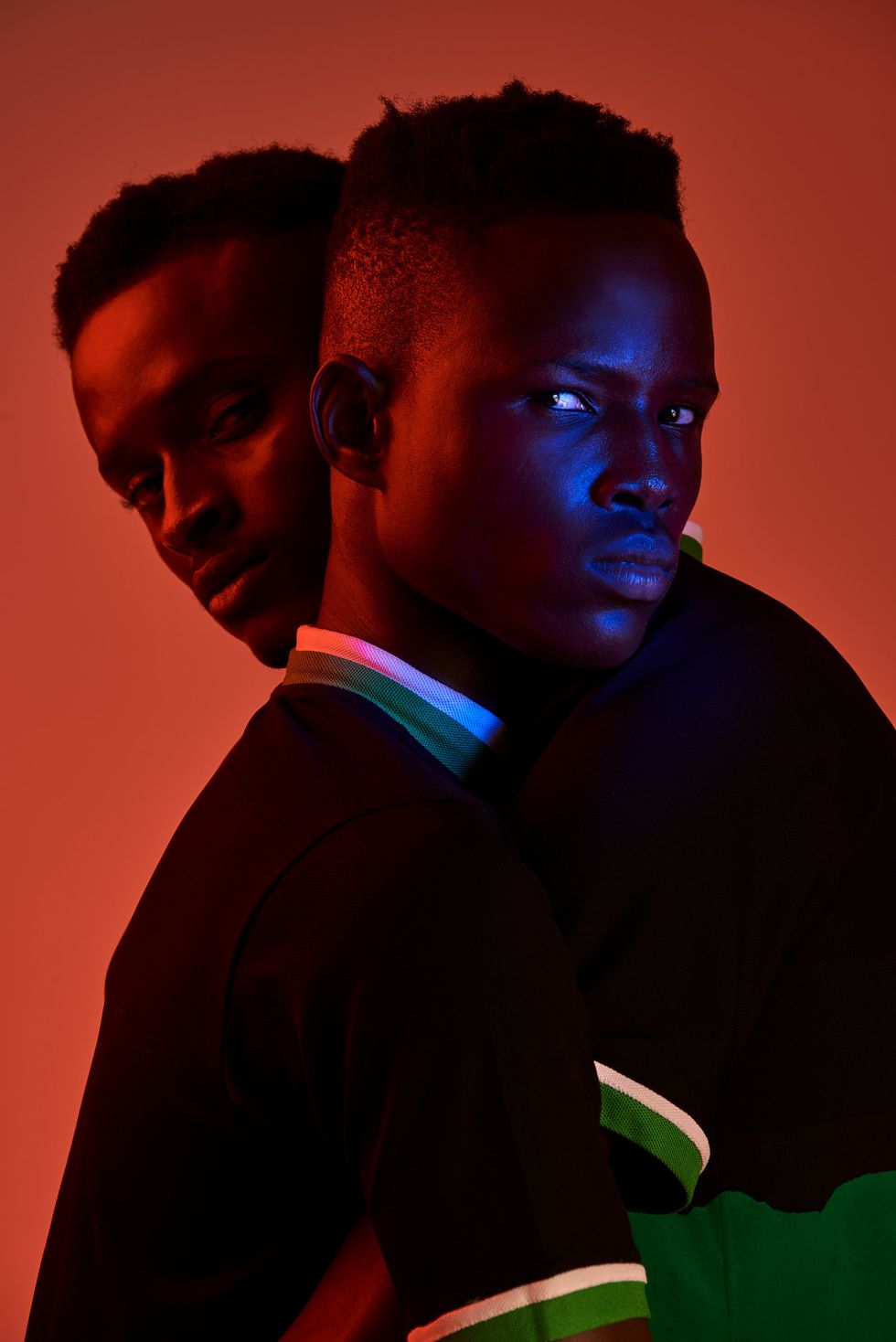 Photo by Kosol Onwudinjor.
Photo by Kosol Onwudinjor.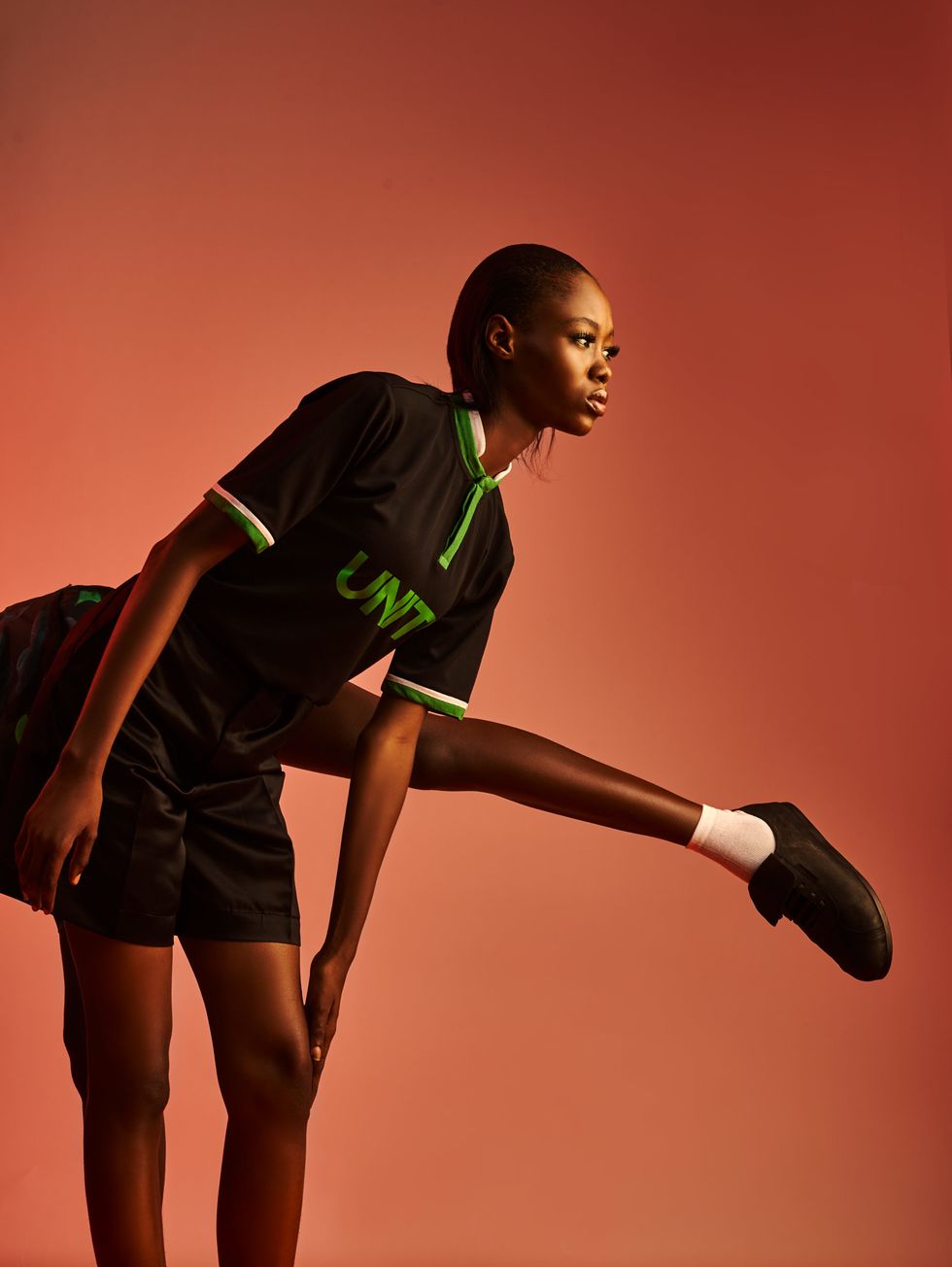 Photo by Kosol Onwudinjor.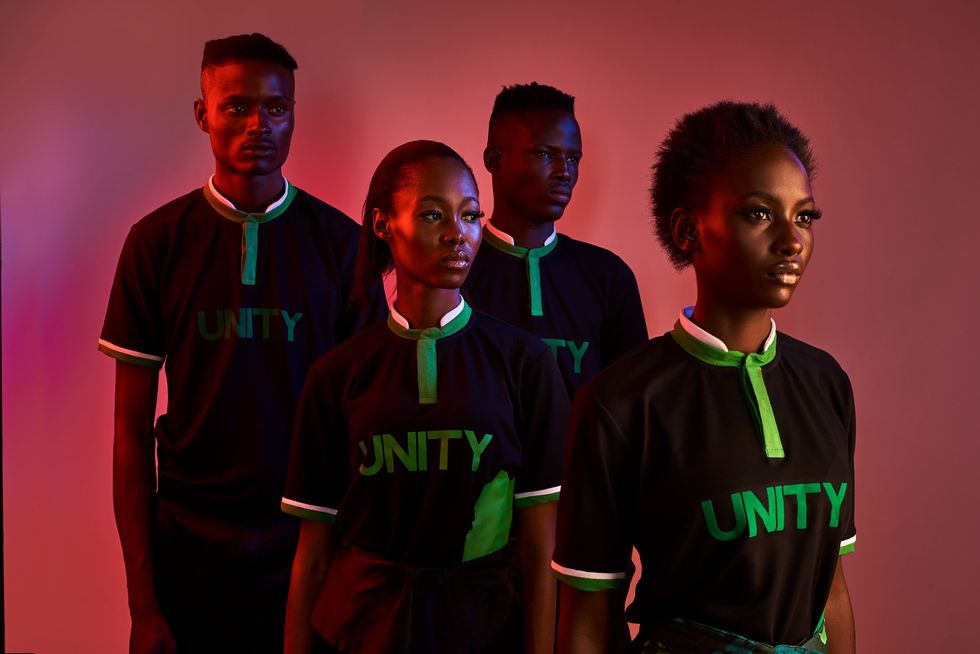 Photo by Kosol Onwudinjor.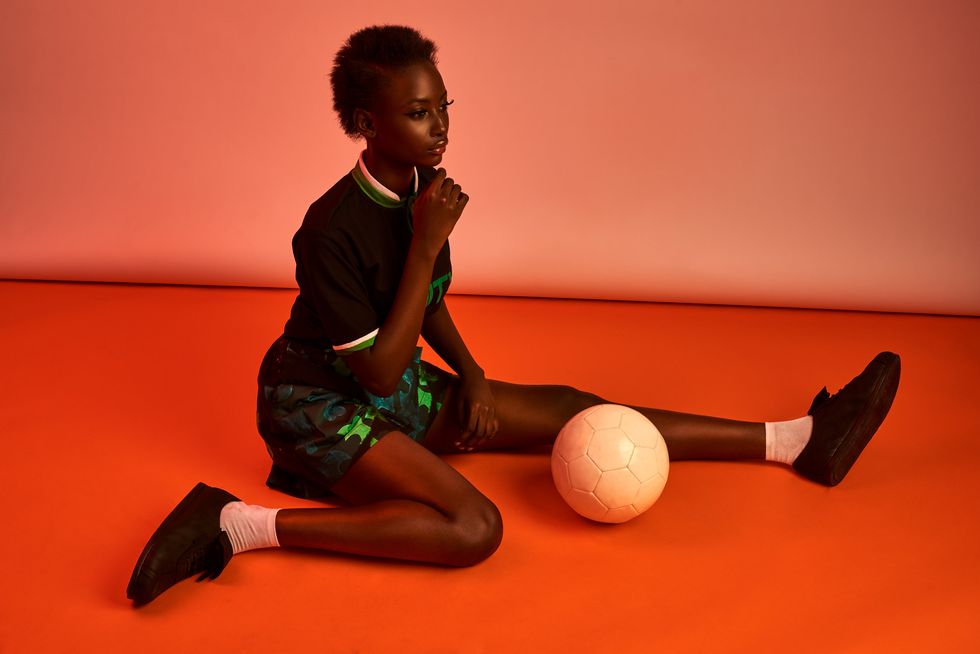 Photo by Kosol Onwudinjor.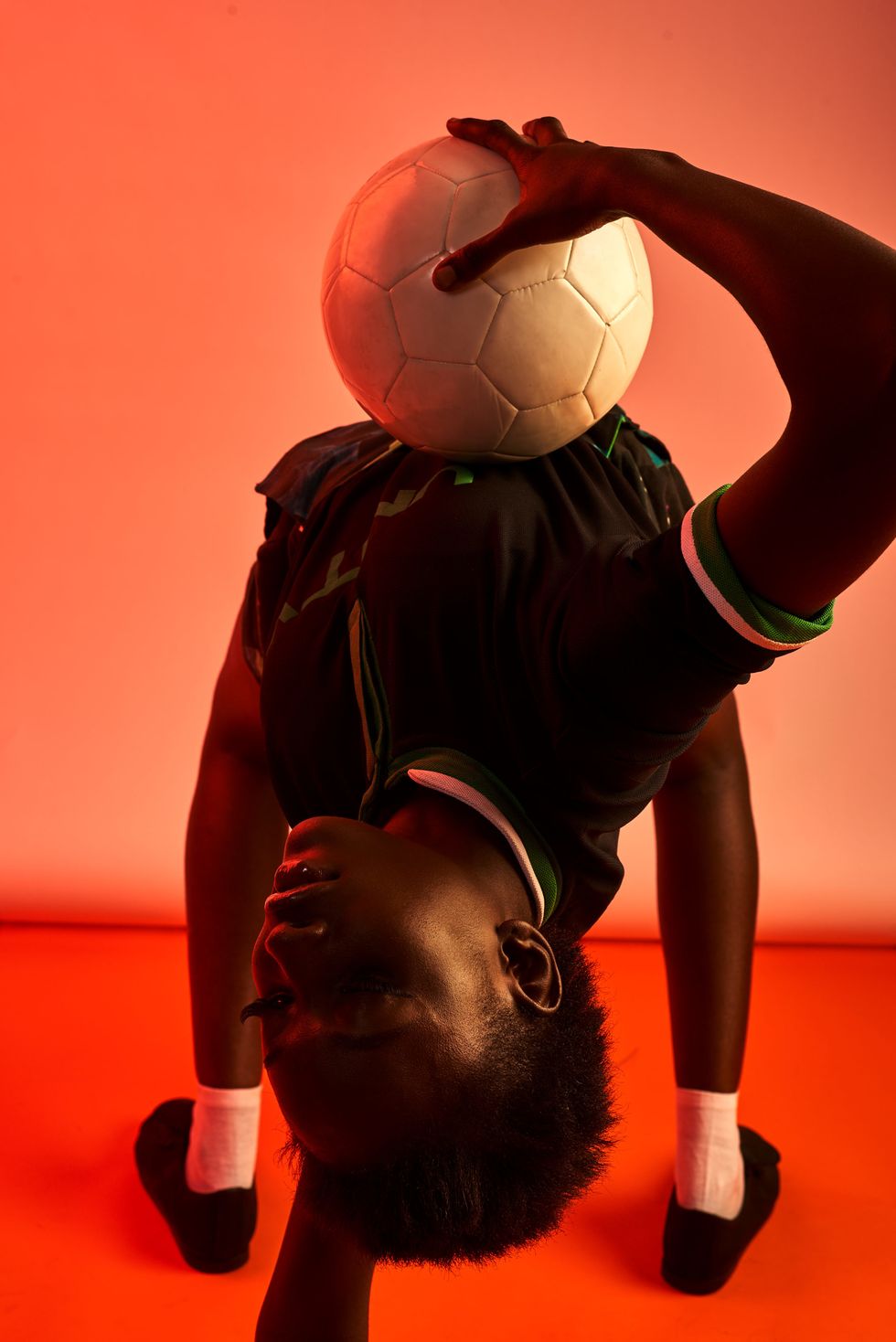 Photo by Kosol Onwudinjor.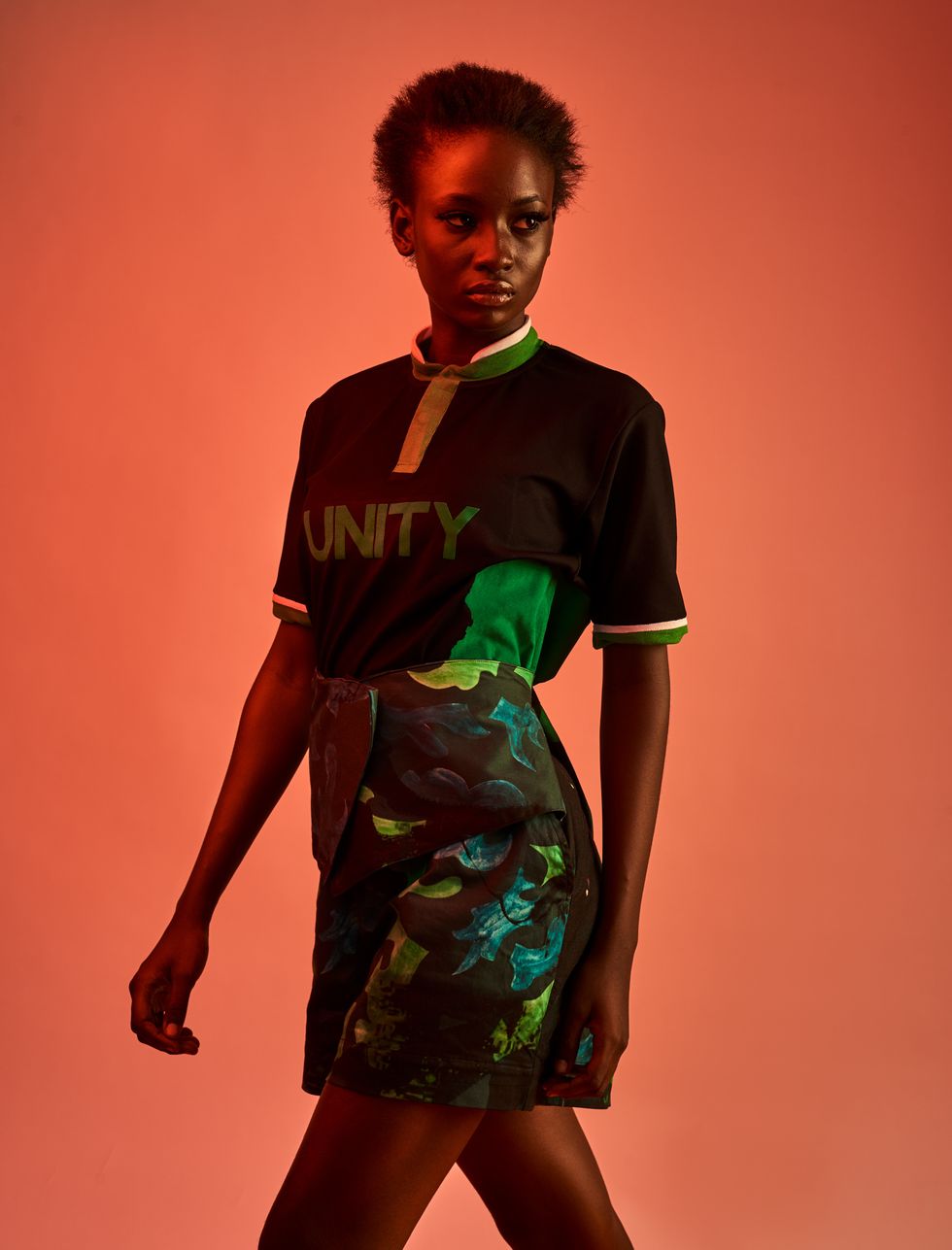 Photo by Kosol Onwudinjor.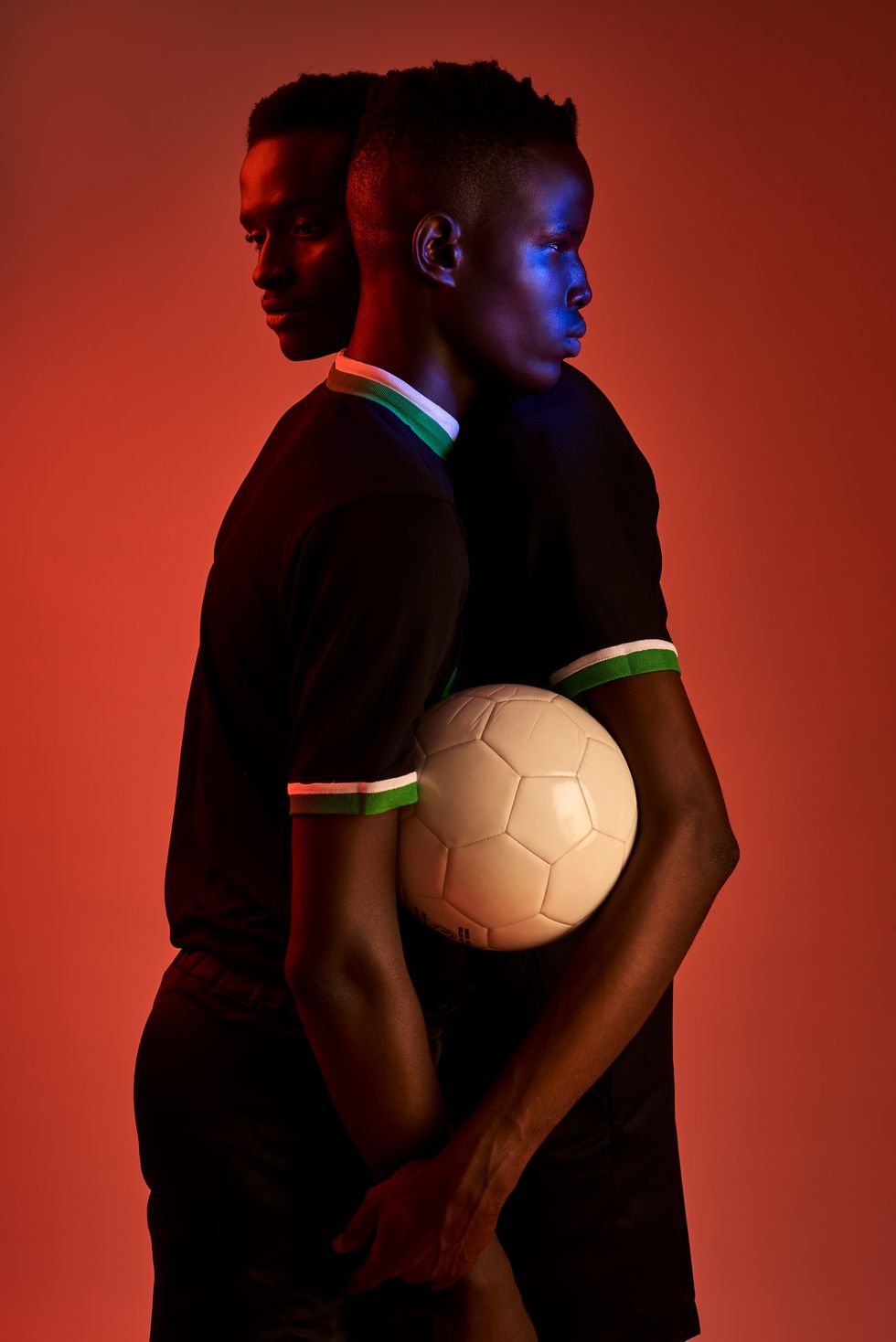 Photo by Kosol Onwudinjor.
Credits
Photographer:Kosol Onwudinjor
Stylist and Creative Direction:Daniel Obasi
Models:Gabriel Ejoni, Jeffery Obed, Elizabeth Omorinsola and Eniola Abolarin
Cinematographer:Wale Rilwan of Walinteen Pro
Makeup:Evelyn Obewu of Radiez by Eve
Hair:HairCraft