"Meet The Millennials" in Issue 1 of Y Magazine
---
Y Magazine Editor-In-Chief Chanda Karimamusama and her small team of young creatives are aiming to enlighten Zambian millenials, one issue at a time.
The primarily digital publication focuses on showcasing diverse lifestyles, ideas, and cultures in and around its audience's environment to promote social awareness and critical thought among the country's youth. According to Karimamusama, who was raised in the capital of Lusaka, more than 80 percent of Zambia's population is under the age of 35, born between the 1980's and now. What's more, African youth will dominate the continent's $1.3 trillion consumer spending by 2020, as reported by international ad monitoring agency Frukt.
"We want to talk about that process," the 22-year-old EIC tells Okayafrica. "We want to document today's cultural, political, and social experience from the African Millennial's perspective. Their experience matters; it needs documentation, exposure, and renovation. We want to be a part of that."
From Lusaka's first attempt at establishing its own Comic Con to a candid conversation on globalization and neocolonialism, the pilot issue explores a wide range of subject matter. Local young innovators also make an appearance in "Meet the Millennials," an interactive online campaign curated by and for the magazine. Readers are encouraged to send in information about themselves, including their interests and occupation, as well as a picture.
Here's an excerpt from the personal essay "Welcome to Global Land:"
"On the slow drive home through Kalingalinga the streets are thronged with people. We think about their lives: security guards for foreign companies, laborers at Chinese-owned mines and construction sites, cleaners for rich people, gardeners, factory workers, the hordes of unemployed, and the masses who struggle to survive because of an unfair economic system. If they had been talking about globalization today, what would they have to say? Would they also find it amazing?"
While the Y team spent nine months bringing the concept to life, it only took the six-person team four weeks to compile and produce the pilot issue. The speed at which this start-up publication operates can largely be attributed to both a bold "because we can" attitude and their embracing of "digital sovereignty," as described by Karimamusama. Moving forward, the team intends to publish the magazine on a monthly basis.
"We're all fairly young, sufficiently experienced, deliberately creative, super eager, and happy to learn," says Karimamusama. "That's what really matters. We wanted to do something we thought was worthwhile and now we're doing it."
Head to the Y Magazine website to check out the pilot issue. Stay up-to-date by following Y Magazine on Facebook and Twitter. Keep scrolling for an exclusive preview of some of the vibrant photography featured in Y Magazine's pilot issue.
All images courtesy of Y Magazine.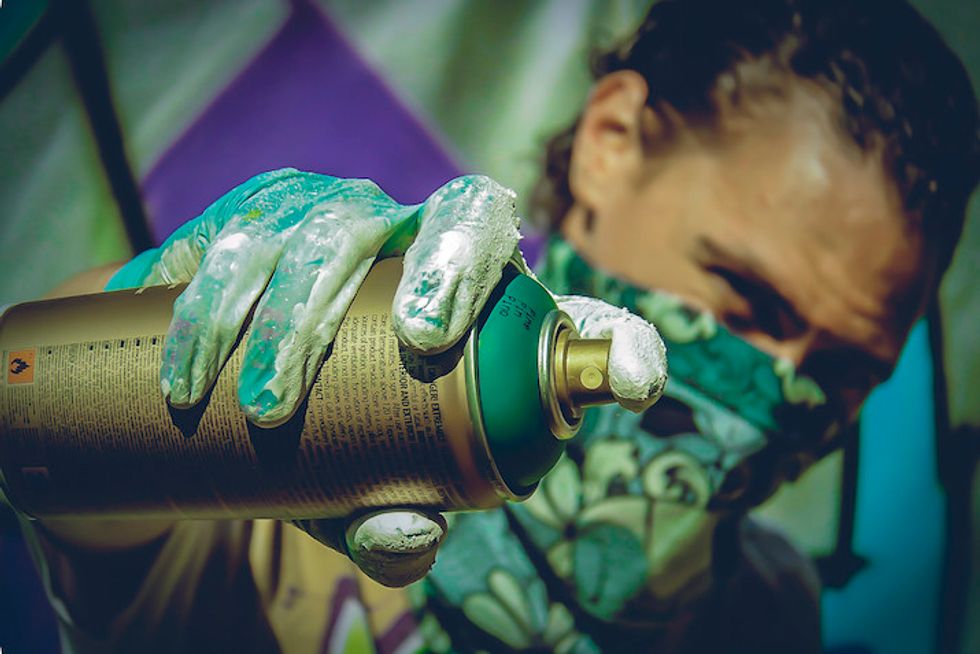 Graffiti Artist Dwain Whitaker poses with his weapon of choice.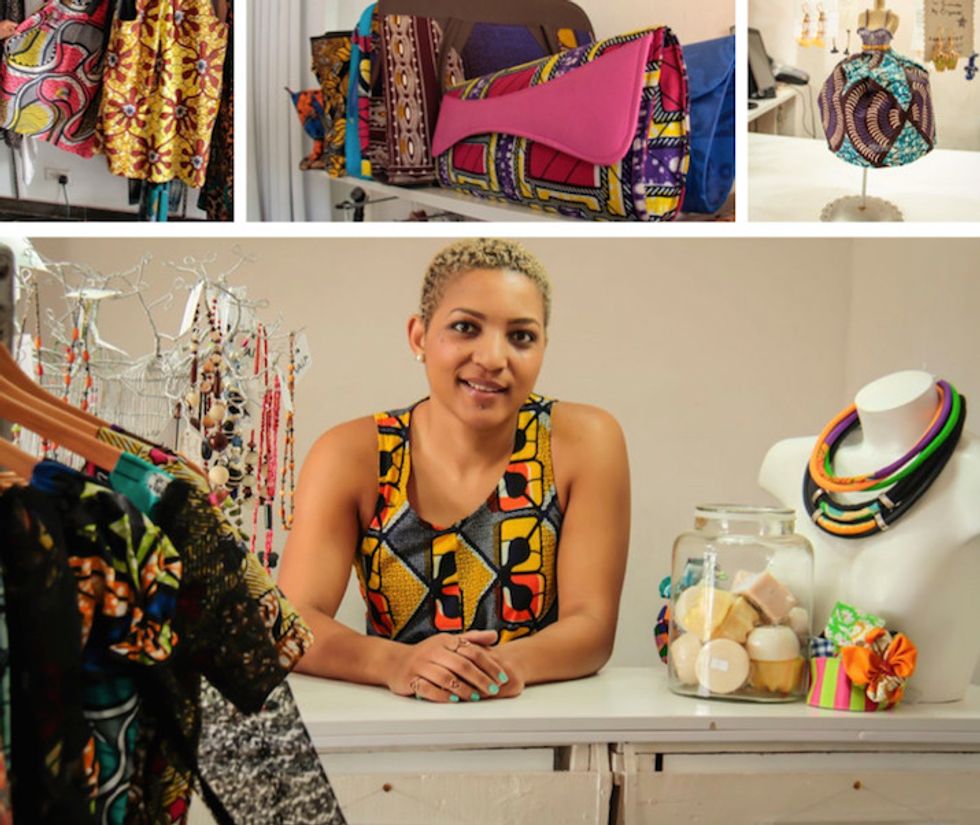 Mu Mudenda is the owner of Vala, Zambia's first concept store and local emporium. 
Emmanuel Jagari Chanda reminisces about his days as former front man of the Zamrock band WITCH. 
Local Zambian millennials spotlighted in the pilot issue include (left to right) fashion designer Martyn, Creative Chanda, Model Teta and Jazz-Fusion artist Musubila.
Also featured in the pilot issue: (left to right) Singer Wezi, Artist Natalie, Folk Musician Fitz, Dancer Max, Singer Esther. 
Also featured in the pilot issue: (left to right) Model Themba, Radio Personality Olga, Poet Chipego, Writer Misheck.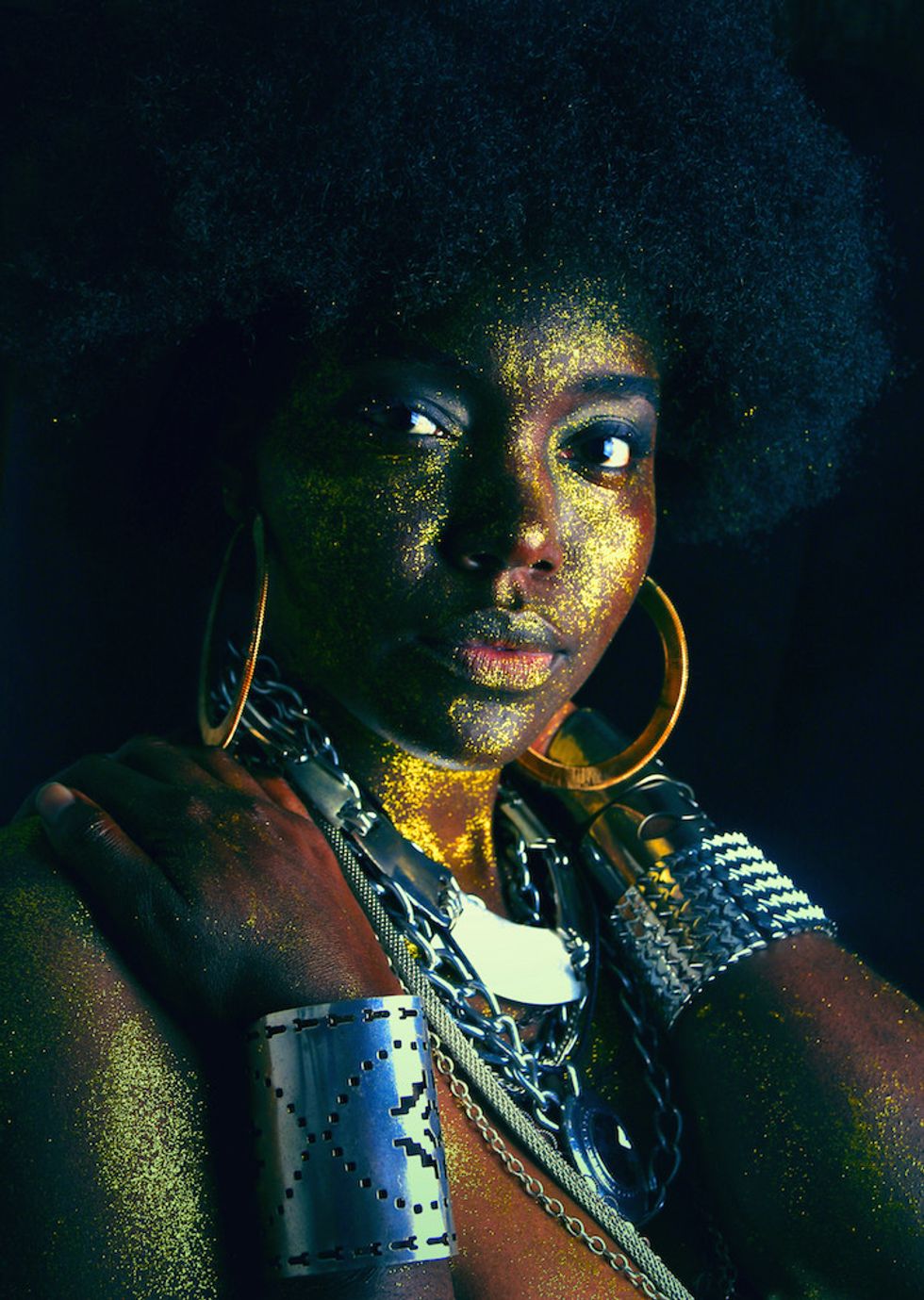 In "Afronautical," writer Milo X reflects on the history of  the Zambia National Academy of Scientific Research and Philosophy and its ambitious late founder Edward Mukuka Nkoloso. Model: Nomathemba Thembo. 
This photo of Lombe Bwalya, business major and professional model, accompanies an essay on the potential future of Bitcoins and virtual currency.