Senegalese musician Youssou N'Dour and Ghanaian sculptor El Anatsui are the first artists from their respective countries to win the prestigious Praemium Imperiale International Arts Award.
Now in its 29th year, the Praemium Imperiale is presented by the imperial family of Japan for outstanding contributions to the development, promotion and progress of the arts. The prize is awarded for painting, sculpture, architecture, music, theatre and film.
Soviet and American dancer, choreographer, and actor Mikhail Baryshnikov was honored for being one of the best dancers of all time, while Iranian visual artist Shirin Neshat became the first Iranian woman to receive the price.
N'Dour says winning this award means the world to him. "I am overwhelmed and surprised at the same time," the artist said in an email to OkayAfrica. "I feel very touched and honored to be the Music Laureate. I have a very special relationship with Japan and it is a country I admire a lot for many reasons. Winning this prestigious prize from Japan gives me a wonderful sense of pride and joy."
N'Dour went on to say that this award is for the whole of Africa, just like his album Africa Rekk. "It is also a message to African youth to believe in themselves and the continent," he said.
Youssou N'Dour with Hisashi Hieda, Chairman of Japan Art Association and Fujisankei Communications at Praemium Imperiale press announcement in New York City September 12. Photo: Ron Glassman
Anatsui feels honored to be in the company of artist hes ha long admired. "The connection to Japan is also especially meaningful," says the artist in an email to OkayAfrica. "In 1995, I first showed in Japan as part of the 8th Osaka Sculpture Triennial, and I participated in the 1998 9th Osaka Sculpture Triennial, where I received the Bronze prize. In 2010, a survey of my monumental work toured Japan and through that I really got to know the country and the various and impressive cultural institutions and museums. I enjoyed participating in group exhibitions at the Mori Art Museum and at the 21st Century Museum of Art in Kanazawa, and know I will always maintain a strong connection to the country."
His Imperial Highness Prince Hitachi, honorary patron of the Japan Art Association, presented each laureate with a specially-designed gold medal and a testimonial letter. The prize carries with it 15 million yen (approximately $136,000).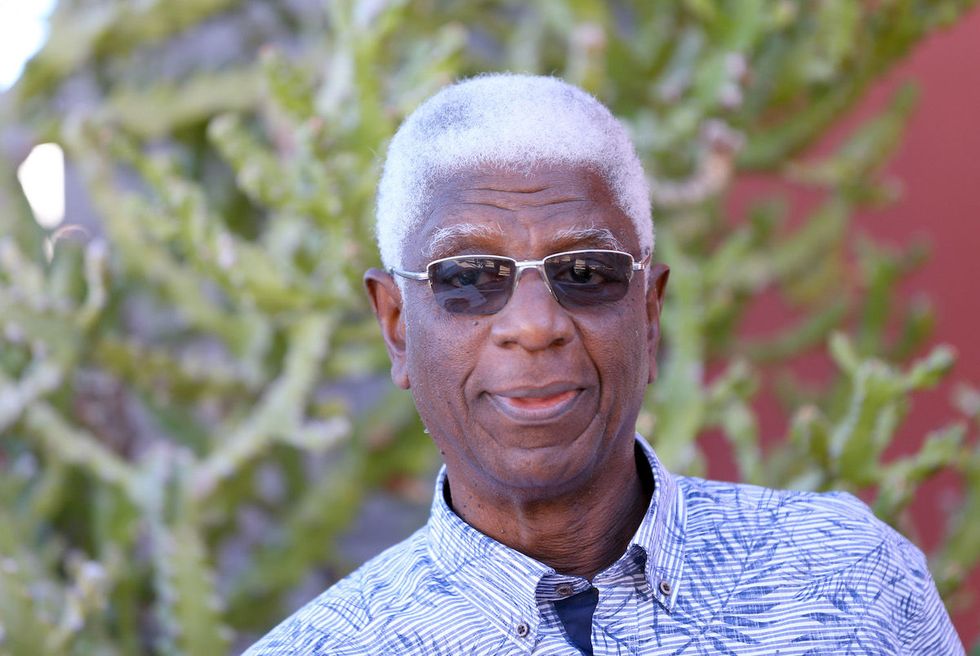 El Anatsui. Photo courtesy of artist.
Previous winners of the Praemium Imperiale International Arts Award include Ingmar Bergman, Leonard Bernstein, Peter Brook, Anthony Caro, Christo and Jeanne-Claude, Dietrich Fischer-Dieskau, Norman Foster, Frank Gehry, Jean-Luc Godard, David Hockney, Willem de Kooning, Akira Kurosawa, Arthur Miller, Seiji Ozawa, Renzo Piano, Robert Rauschenberg, Mstislav Rostropovich, Ravi Shankar, Cindy Sherman, and Stephen Sondheim.