1-54 Contemporary African Art Fair, the leading international art fair dedicated to promoting contemporary art from diverse African perspectives, will the return for the fourth edition in New York Fair this week.
From Friday, May 4 through Sunday, May 6 at Pioneer Works in Brooklyn, the fair will feature works from 21 galleries with a star-studded line up including Phoebe Boswell, Derrick Adams, Malick Sidibe, Gideon Appah, Ralph Ziman and many others. 1-54 stays consistent highlighting art from the diaspora as well as across the African continent, with artists hailing from Ghana, South Africa, Kenya, Algeria, Morocco, Zimbabwe. This year's 1-54 FORUM will be held by writer and curator, Omar Berrada, who is the co-director of Dar al-Ma'mûn, a library and artist residency in Darkar.
Here are four highlights from 1-54's Special Projects you can't miss this weekend.
---
1. Ralph Ziman: SPOEK 1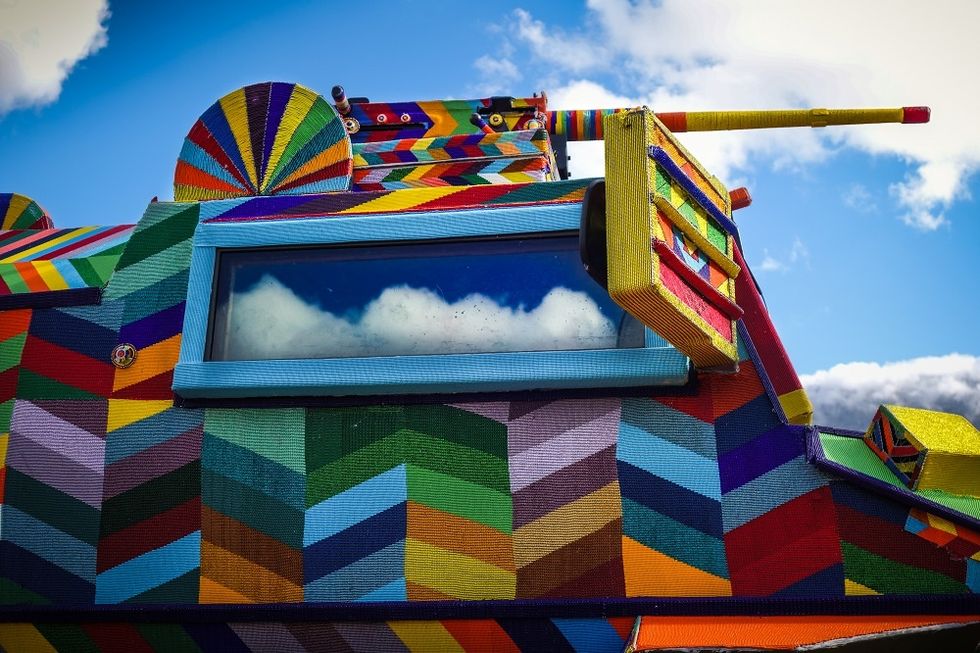 Ralph Ziman's "SPOEK 1" at Iziko National Gallery, Cape Town (2016). Photo courtesy of Sulger-Buel Lovell.
Ralph Ziman reproduces a story through a Casspir vehicle to communicate the heavy hand of apartheid and oppression in the townships and urban areas of South Africa. The military vehicle was used against the civilian population in the 1980s. For his installation, Ziman covered the surface of the vehicle with elaborate, brightly colored, panels of glass beads, arrayed in traditional patterns made by artisans from Zimbabwe and the Mpumalanga province of South Africa. His art confronts the past and starts a dialogue of where we're going next. Prior to 1-54, SPOEK 1 was featured in The South African National Gallery, Iziko Cape Town, Turbine Art Fair, The Melrose Gallery in Cape Town.
2. Phoebe Boswell: I Need To Believe The World Is Still Beautiful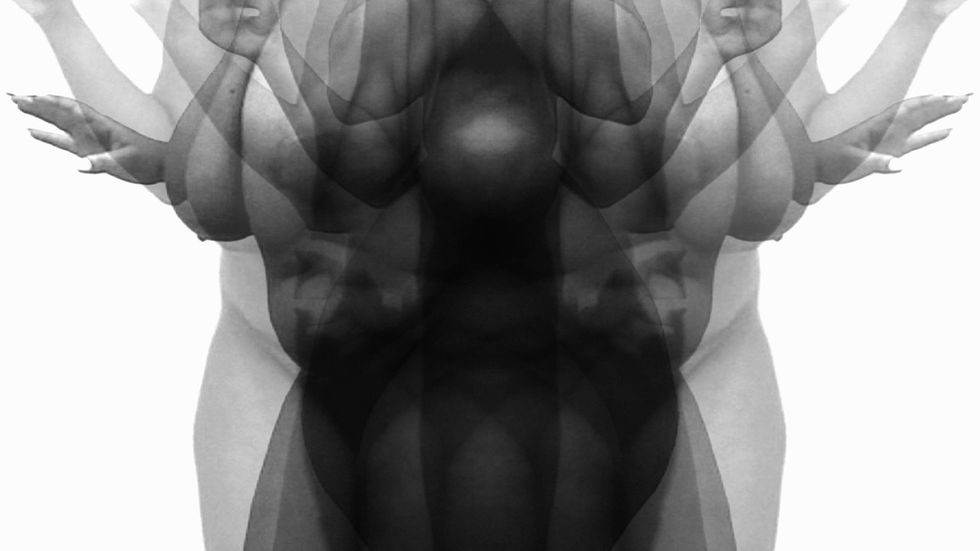 Phoebe Boswell, "I Need to Believe the World is Still Beautiful." Photo courtesy of Sapar Contemporary.
I Need to Believe The World is Still Beautiful is a body of work in which Phoebe Boswell celebrates women by giving them the autonomous power and control over their bodies away from the white male gaze. Saluting women who use their bodies when their voices have often been silenced, she creates outtakes from sessions in her studio where she put forward provocations inspired by Audre Lorde's essay, The Transformation of Silence into Language and Action and asked women to explore emotional states of protest and resistance. Her work embodies a kaleidoscope moment of unbridled freedom, focusing on the real women's bodies that inhabit it. Born in Nairobi to a Kikuyu mother and British-Kenyan Father, Boswell combines traditional craftsmanship with digital technology to create drawings, animations and installation. She studied painting at the Slade School of Art and 2D Animation at Central St. Martins, London.
3. Azikiwe Mohammed Designs the 1-54 Lounge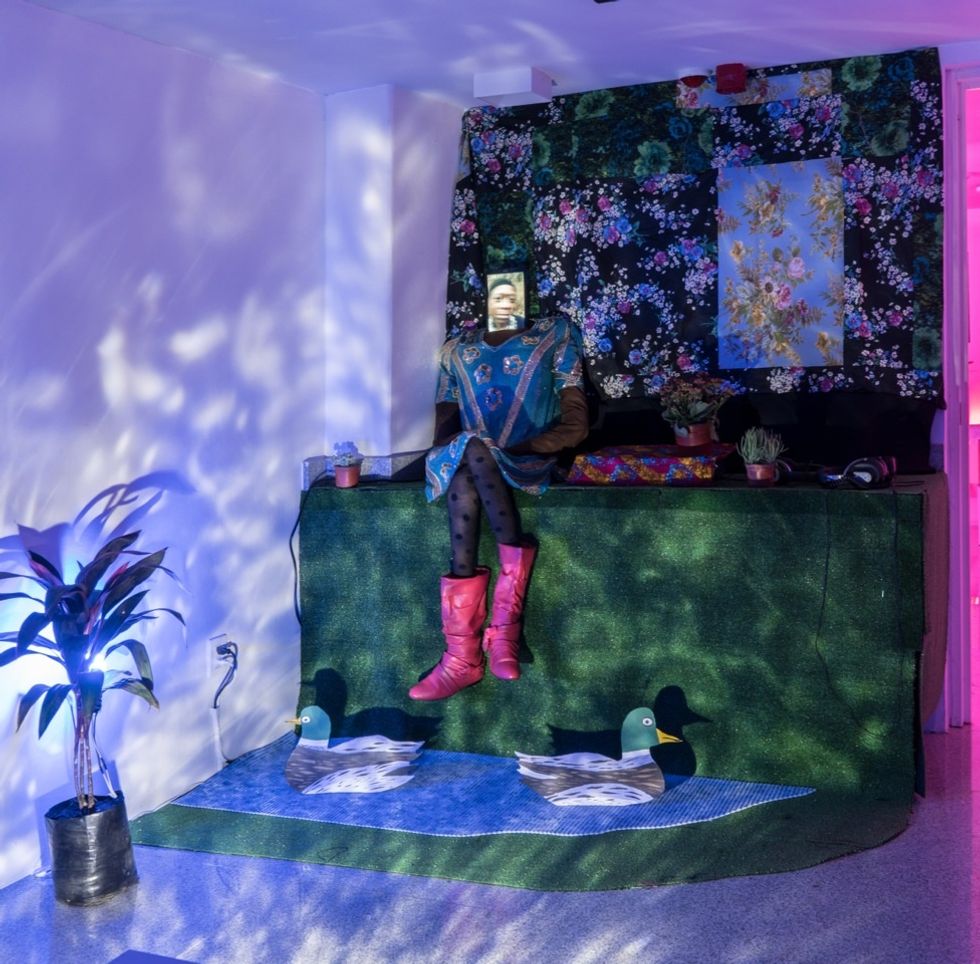 Azikiwe Mohammed 1-54 Lounge Commission, New Devonhaime mock-up. Photo courtesy of SUTTON.
Presented in partnership with Pioneer Works
As an extension of his New Davonhaime project, which focuses on inside spaces, Azikiwe Mohammed will be installing his first iteration of an outdoor themed New Davonhaime for 1-54's lounge area. Centered around the idea that we can build physical spaces that support our ideas, Mohammed aims to create a space that keeps visitors mentally intune with the art of 1-54's exhibition. Mohammed has shown in galleries nationally and internationally, including but not limited to: The Studio Museum in Harlem, MoMa PS1, The Knockdown Center and Pioneer Works. In 2015, he received the Art Matters Grant, and in 2016 was the recipient of the Rema Hort Emerging Artist Grant. He currently lives in New York and works at Mana Fine Arts.
4. Nate Lewis: Cloaked Tensions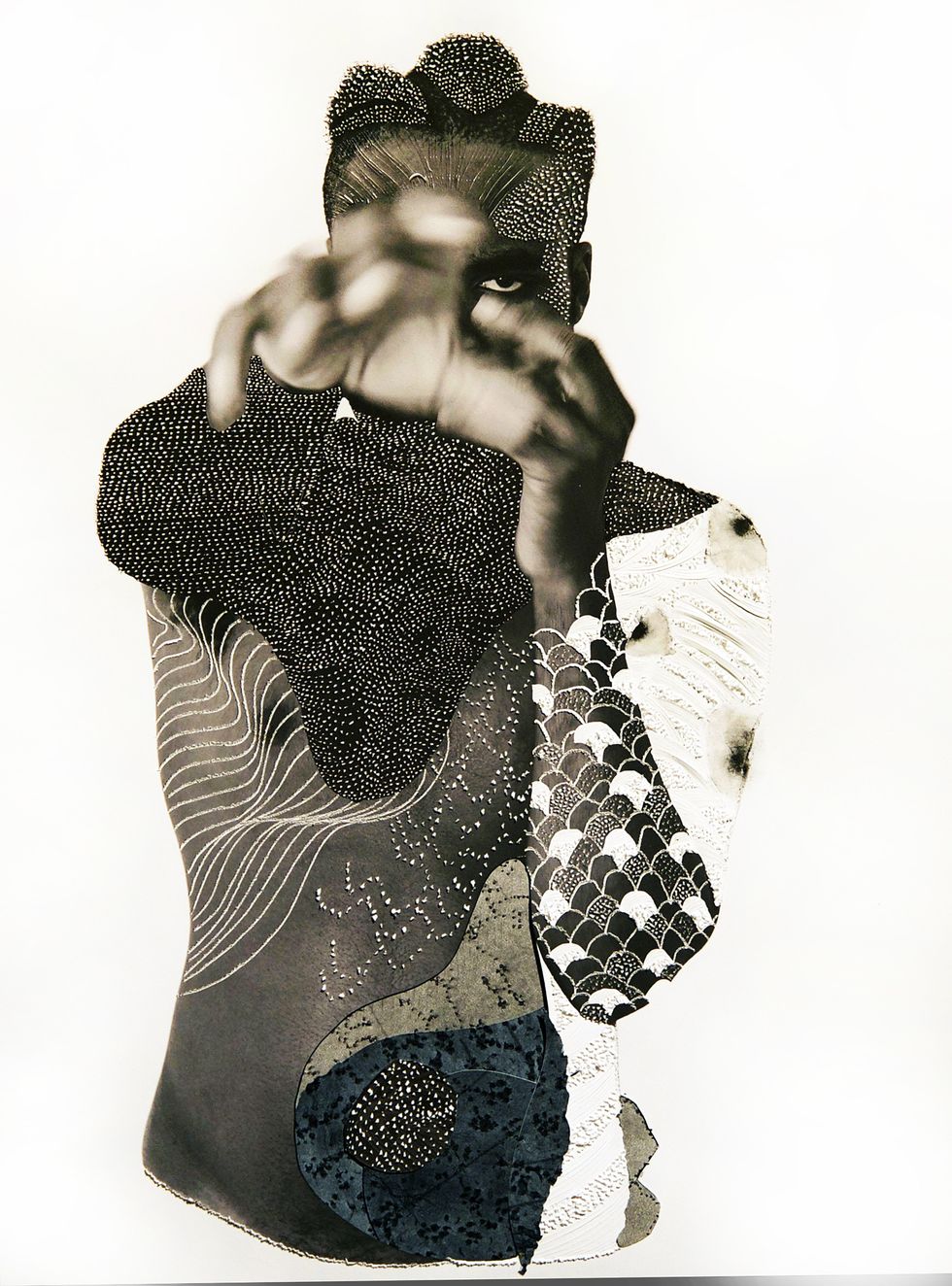 "Blurred Battles, 2018." Nate Lewis. Photo courtesy of Pioneer Works.
Presented in partnership with Pioneer Works
Nate Lewis is a New York City and Washington, D.C.-based artist originally from Beaver Falls, PA. Experienced in working with figurative and portrait styles imagery, Lewis creates paper photo works that highlight bodies and the unseen tensions of the past, present and future that are inflicted upon them. These images utilize diagnostic lenses and contrast dyes to reveal erased and unknown histories, and toggle the lines between presence and absence, as well as distortions and illusions. His work aims to challenge our lenses and the powers that hold our attention with the intention of creating opportunities for questioning and perspective alteration during a time wherein our information feeds are controlled severely by the digital world. Lewis was a Fall 2017 Visual Arts resident at Pioneer Works.
For more information on the New York edition of 1-54 Contemporary African Art Fair, check out the fair's website here.
Ezinne Mgbeahuruike is multi-media storyteller with an appreciation for pragmatic style and design. A fluent Igbo speaker, she is proud of her egusi and okra soup, enjoys walks during sunset, thrifting and yoga. To keep up with her, follow her on Instagram and Twitter.