Events
#OKAYAFRICADC This Wednesday w/ Farafina Kan Drummers & DJ Underdog!
Don't miss out on the return of #OKAYAFRICADC, the capital's hottest African dance party this coming Wednesday at Tropicalia.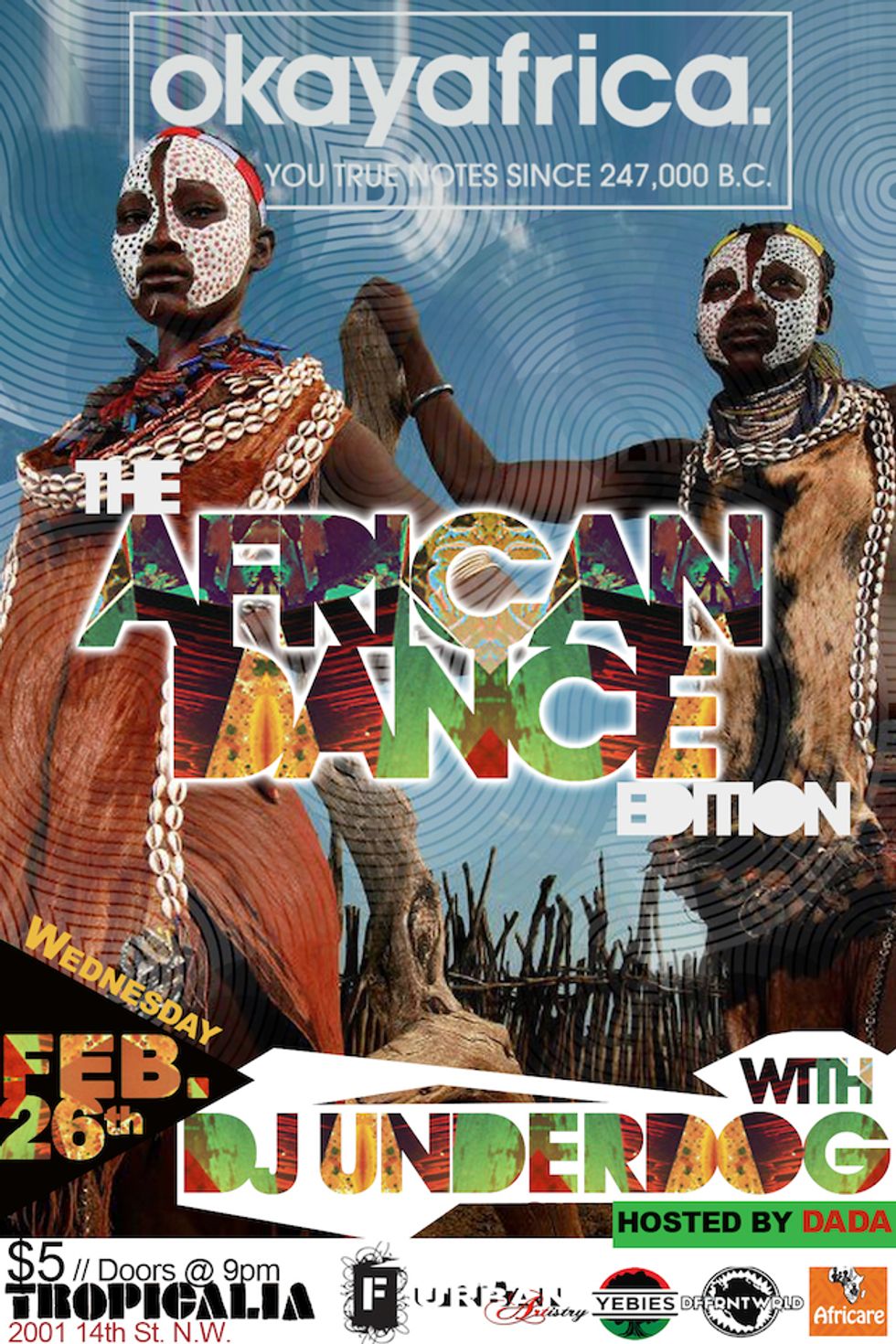 ---
DC's number one African dance party touches down once again on February 26th. #OKAYAFRICADC has been consistent in delivering kwaito, hiplife, kuduro, South African house, zouk, soukous, coupé décalé, Zambian house, kukere and, of course, azonto to a hungry city. Since the inception of #OKAYAFRICADC, there's been a deep demand to keep it going. In the name of promoting the latest music and culture coming from the diaspora, Okayafrica continues it's wave of mind-wide, foot friendly parties in the nation's capital. On Wednesday, Febrary 26th, resident DJ Underdog and members of Farafina Kan will grace the stage at Tropicalia! No pretentiousness, no commercial radio nonsense, and no drama. Bring and towel and dancing shoes. Join the event on Facebook!
WED 2.26.14 • DOORS OPEN AT 9PM
Sonics by:
DJ UNDERDOG //
FARAFINA KAN (Drum Members)
• 2001 14TH ST WASHINGTON DC •