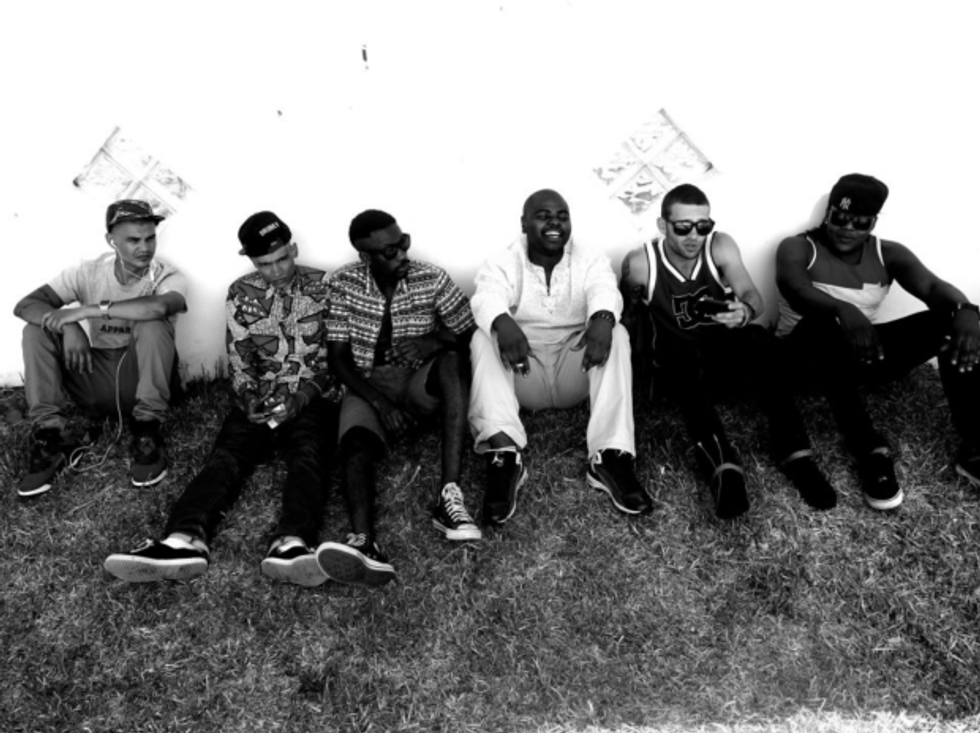 ---
Mark Mushiva (Mark Question), Allain Villet (aliTHATdude) and Nikolai Tjongarero (Okin), also known as Black Vulcanite, are Namibia's latest export. Recently they've vacillated between their home base of Windhoek, and Cape Town, South Africa, to push the launch of their latest EP Remember The Future. One hell of an EP, these dudes brought it together extremely well, featuring UK's Jay Prince and pristine Swiss beatmaker Maloon the Boom, as well as Cape Town's Youngsta, to name but a few. The musical 'amuse bouches' like "This Is How I Feel", peppered around the EP, strike the perfect balance of character and consciousness, while the heady and very chill "Check It Out" shows us exactly what the trio's philosophy entails: "no necklaces, chains, or bad bitches," they thrive on their love of hip hop, pride in their Africanness, and dedication to remembering one's place in this mortal realm...
*Stream Black Vulcanite "Drinking Life" feat. Youngsta below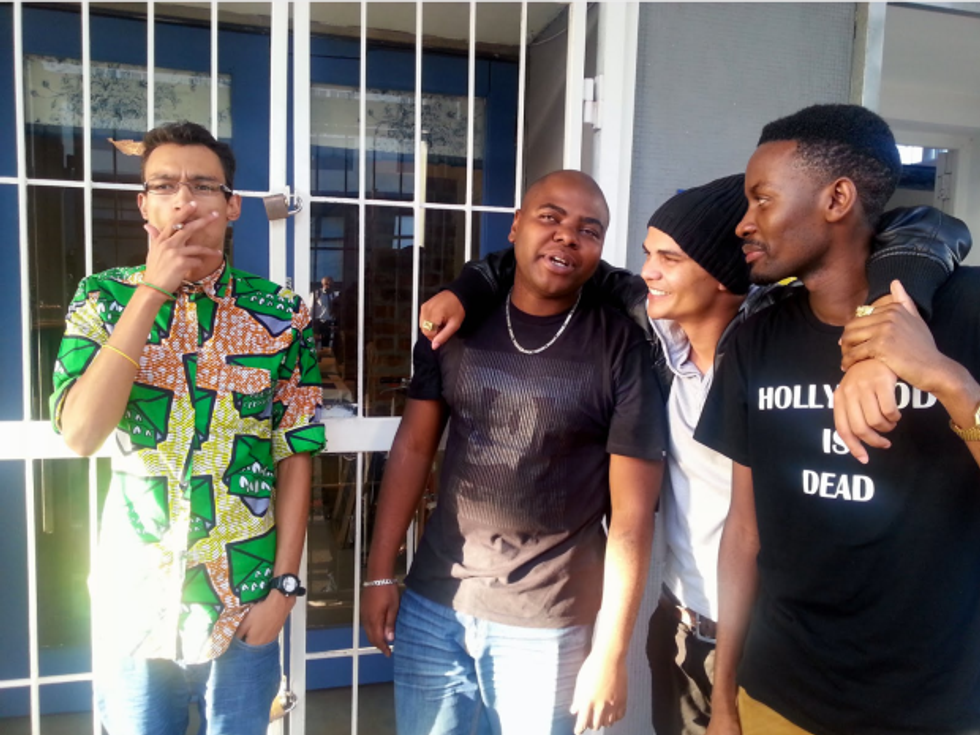 Recently signed to Rude World Records, they've created a new standard for African hip hop to reach, using the ultimate trifecta for great sound and ingenuity: perfectly honed skill, quality, evocative beats, and a humble approach to their music, sans the bravado one would come to expect from the hip hop genre. Describing the difficulties of life, politics, and creativity with finesse and insight while making reference to Star Trek and Transformers is no easy feat; If Milo's Things That Happen In The Day/Night was of any interest to you, these guys and their affinity for all things 'geek culture' is quirky and fresh. aliTHATdude describes his feelings on the day they signed to Rude World as such:
'Man, we were all just chilling smoking a doobie and having a beer, recording the track "Check it Out," until Rudi walked in with the contract and we all just looked at each other and laughed! We knew this was it yo... The feeling of just, "FINALLY, we're here now." That's what I was thinking at the time we signed. We were so thankful for all the support we got from Rude world, to our families and friends back in Nam... finally, we signed, purely for the love of music.'
With the finished album available and making waves everywhere, keep an ear to the ground for more from Black Vulcanite; rumours of an upcoming music video on the cards have surfaced and we can't wait to see the result... Check out the video below by Dylan Valley of their most recent trip to Cape Town at Smith & Abrahams General Dealers.
[embed width="620"][/embed]