Video: Mauritian Pop Experimentalist Mo Kolours' 'Promise'
Watch Mauritian experimental pop producer Mo Kolours ritualistic forest video for "Promise.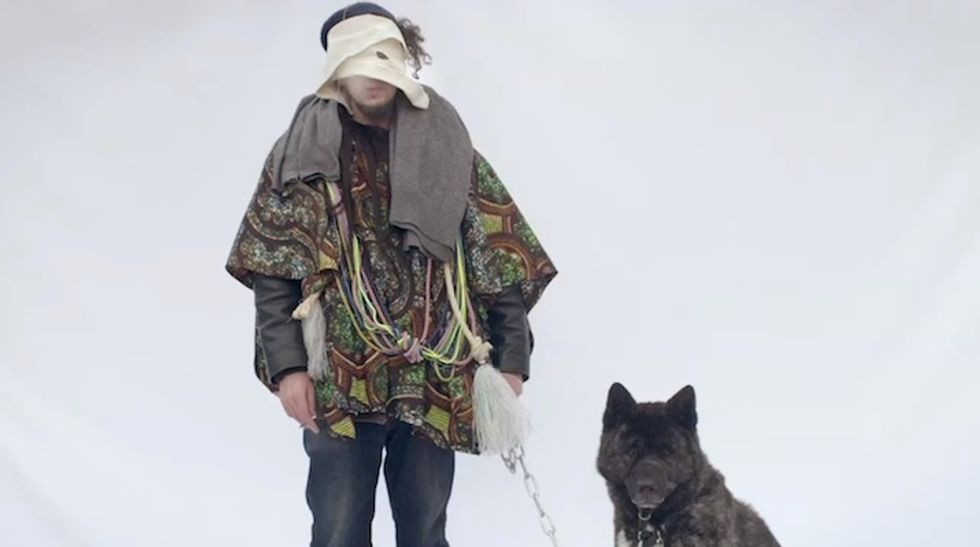 ---
Mo Kolours — whom  we've covered extensively for his sonic pairing of Mauritian Sega-inspired rhythms with electronic loops and hip-hop/dub touches — releases an eerie music video for "Promise," the lead single of his latest EP3: Tusk Dance. The clip cycles through images of a colorfully-masked group (and dog) performing some kind of ritualistic meet-up in the forest — interpret for yourself. Watch below and download Mo Kolours' previously featured EP1: Drum Talking and EP2: Banana Wine.