When an afrobeats song becomes a hit most of the praise is often attributed to the artist. The producer, who carefully crafts a song's underlying rhythm, tends to be an unsung hero. In afrobeats, a genre that relies heavily on rhythm and danceable instrumentals, music producers are equally responsible for its greatest hits.

It takes at least two skill sets to make an afrobeats song. Vocals melodies are to the underlying rhythm like Yin is to Yang , on their own they're incomplete, but together they become a wholesome form. Song producers' contributions to the global rise of afrobeats are immeasurable.
We spoke to three Nigerian music producers with multiple hits in their catalogues; P.Priime , the 19-year-old entrusted with Wizkid 's "Anoti," Olamide 's "Infinity" & "Loading," and very recently Reekado Banks' " Ozumba Mbadiwe ." Tempoe , who produced Ckay 's global phenomenon "Love Nwantiti," Omah Lay 's smash hits "Godly" & "Understand" and J oeboy' s "Sip (Alcohol). And Rexxie , the Grammy-winning producer familiar from Naira Marley hits like "Coming," "Soapy" and "Am I A Yahoo Boy," and a viral hit of his own "KPK."
The three told OkayAfrica about how some of their hit songs came to be, how producers can take more hold of credit for their work, and things that their contemporaries should always pay attention to.
---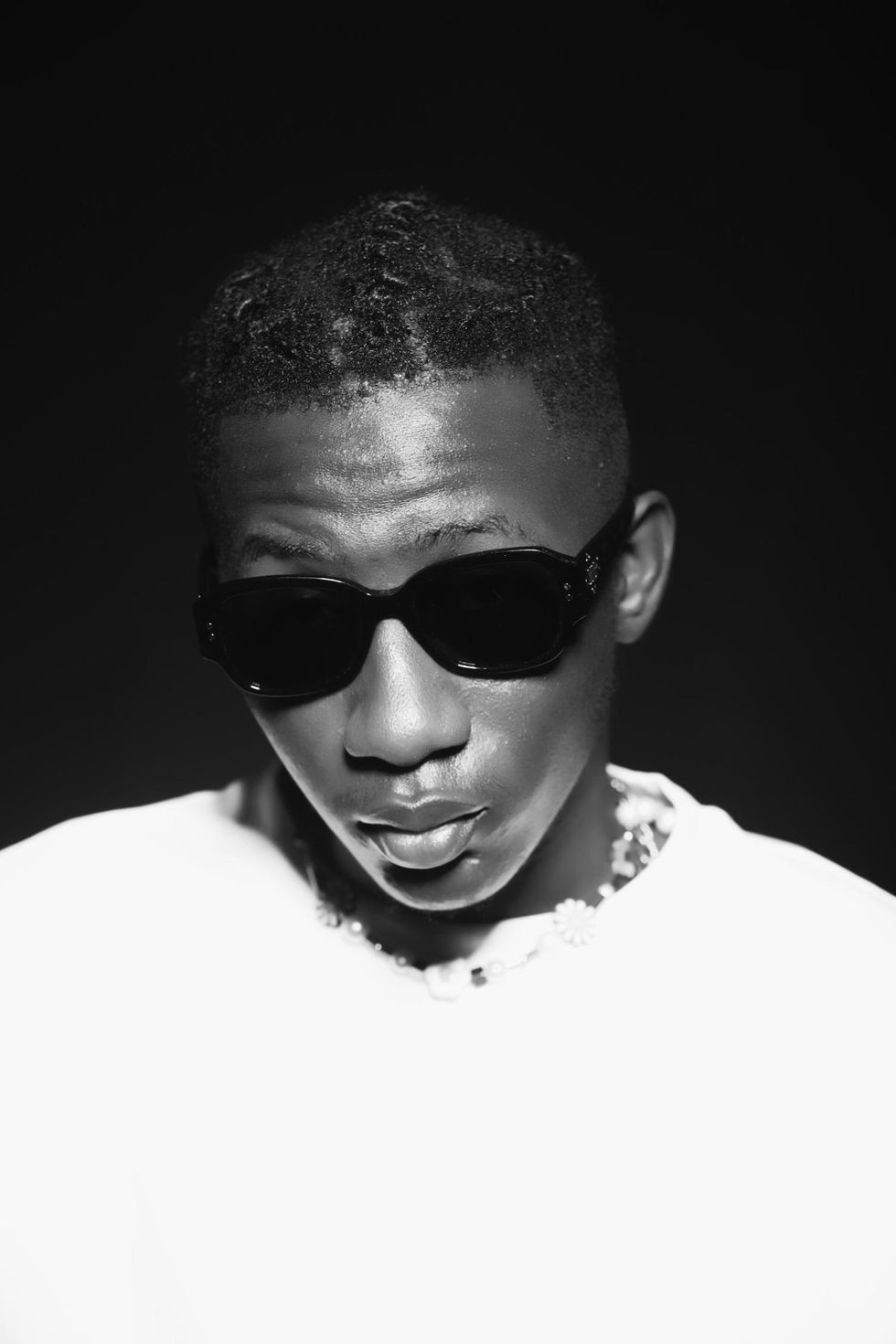 P.Priime
Image courtesy of the artist/producer.
You've produced some very recent smash hits, did you feel at any point that you had a hit on your hands?
I think I'm quite level headed, I really don't like to think too much of any record, so I don't mess around with my expectations, 'cause if I'm expecting it to go crazy and it doesn't, I'll definitely feel some sort of way. I just like to work until I get it to a point where I'm satisfied with where it is, I'm just going to leave it to the fans and God to make it a smash.
Can you speak a bit about a memorable coming-together process of one of these hit songs?
For "Anoti," I was in Ghana with Wizkid for a week, and we were working on a bunch of stuff, and it got to a point where I ran out of beats, we definitely had a couple of smashes in our bag already, but I wasn't satisfied, and I also felt he wasn't satisfied as well. I was feeling a some way 'cause the previous night, Wiz had a session with a bunch of producers and artists just vibing, and me being the only one not playing anything 'cause I'd run out of beats. So the next day, I put all of those feelings together and I put it into the beat, in one sitting I created eight beats in 5 hours, after that I sent some beats back to Wiz and that's how we made "Anoti."
You've been sharing more personal content on your social media, why did you feel the need to start doing this?
First of all, I do not see myself as just a beatmaker or a producer, I see myself as a full-on musician, and that being said, I see myself as a full brand, if you're a musician or brand, you're not just selling your music to people, you're also selling your personality, and one way or the other, you always have to keep people updated on what's happening with you.
Content creation is actually essential for producers 'cause they're as important as the artists, if the artist can be working on content creation, I don't see anything stopping you from building your own brand.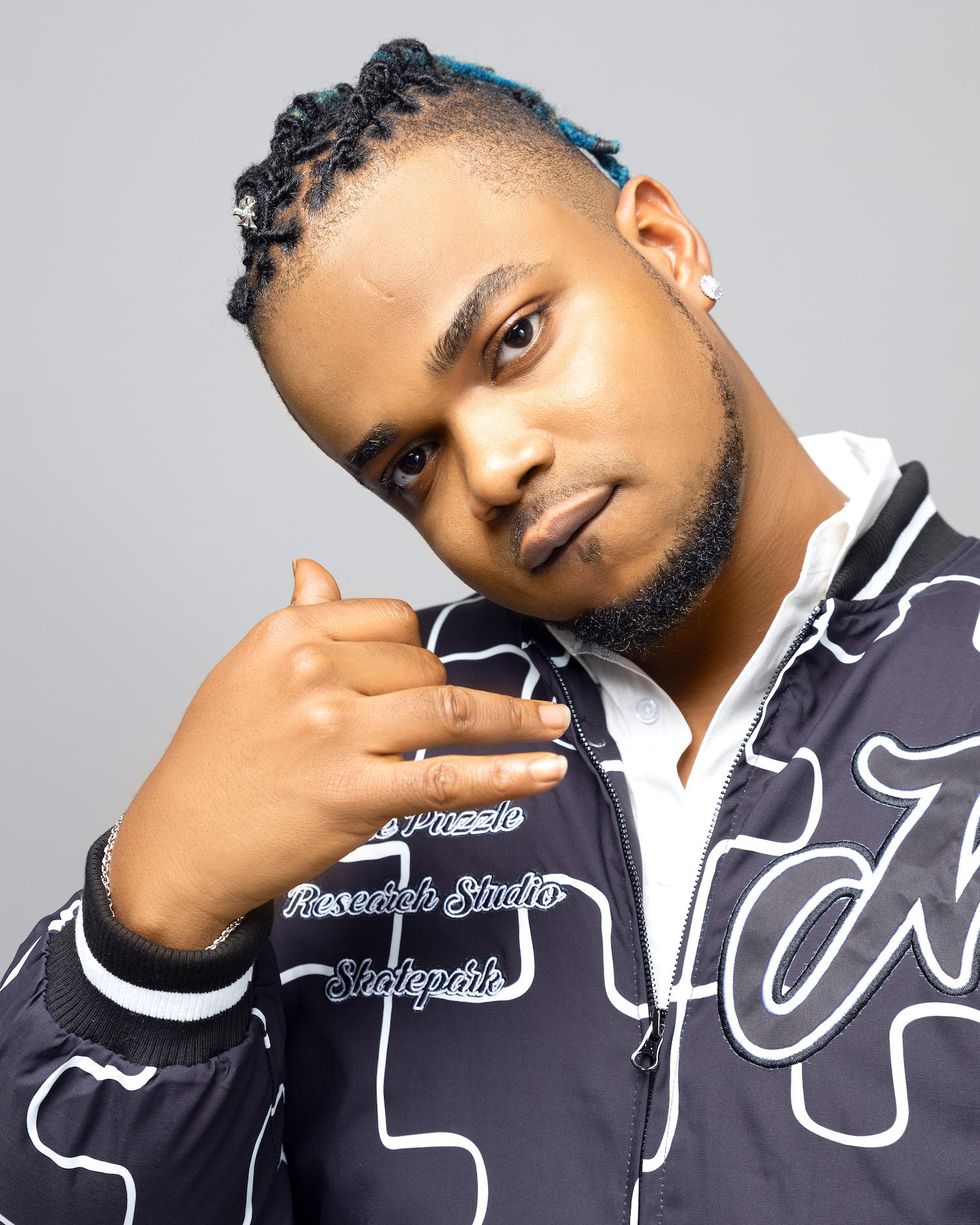 Rexxie.
Image courtesy of the artist/producer.
You've made hits and Grammy-winning songs. Was there a time when you felt like a hit was brewing?
Yeah, there were periods like that, times like "Am I a Yahoo Boy," "Soapy," "Able God," most of them. Most times I just know it's a hit, we just know already that this would bang, and it just boils down to our belief on how hard they go on it.
For "Soapy" with Naira Marley , he just got out and wanted to put himself back in the vibe of making music, so it was hard for me as a producer to know exactly what he would want. But it was magical how the whole thing played out. Right before he recorded on the beat he said "This is going to be a hit." That song gave me this feeling right from the production process.
What's a really important thing you think all music producers should know?
Music itself. Most people don't actually know music, they just make what's popping, or try to get on the vibe. But when you know music, you last because you know what you're trying to dish out, you know you're making something, you know it's from a source. Know your music basically. You can learn music in different ways, listen to good songs, study chords, but just have a mode to express, which is an instrument, if you cannot use your voice to express your music then there's an instrument, so when you learn an instrument you're good.
Nigerian music producers, like yourself, are increasingly releasing individual bodies of work, which merits of that stand out to you?
It's very nice, I've been on that for a while and I always encourage fellow producers to look into that too because it's just a way to create your own sound when you've done a lot for different people. You say okay this is my project and this is how I see my music, this is how I want people to see me, as Rexxie if I was not on a Naira Marley song, or a Zlatan song, so that kind of idea is really welcome.
Tempoe.
Image courtesy of the artist/producer.
What's a memorable coming-together process of a hit song you've produced?
I like to mention "Understand," I didn't feel like making music that day, I didn't feel like leaving the house, I didn't feel like doing anything, but my guy Omah Lay had just come back and I wanted to go see him. I didn't leave the house with my laptop, I didn't plan to make music. I got there, he was moving stuff and I just joined in.
We tried out a new sound system and I played the demo of the "Understand" beat, and when he heard it, he came downstairs, the unpacking stopped and we switched effortlessly into vibing and before we knew it, we had the key part of the chorus before we even opened up the project, it was so exciting and we had to record the song with his own laptop, so I had to make it work. It just felt so exciting that something that amazing could come out when I wasn't looking to make anything.
Producers tend to be unsung heroes, what do you think they can do to take hold of more credit?
I feel like, regarding credit in African music, we could do so much better 'cause music has exploded so much, and I feel like we need to catch up in that regard and credit people. And I also feel like producers should educate themselves, read up, know what's yours, they can give you what's yours but if you let them take it they'll take it. So you have to know what's your own. To even know that they're stealing from you, you have to know it's yours.
What's a big lesson you've learnt in your time so far in the music industry?
The universal advice that I can give is to look out for yourself. Seek advice, get yourself a legal person, lawyer, ask questions. When I say look out for yourself, these are the things I mean, I don't mean you should try to one-up somebody else, I mean, do these things that you can do for yourself to be sure you're actually getting the best you can from everything that's happening. Also that there's music and there's music business. If you don't look at this other side of what you're in, you might be lost, maybe not now, but in some years time.