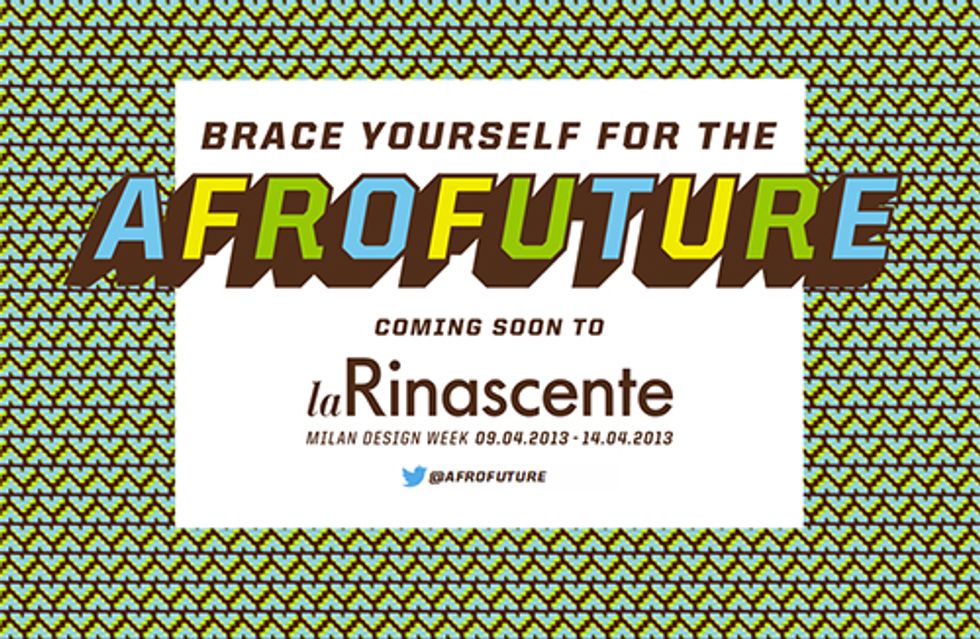 ---
La Rinascente's flagship store will be presenting Afrofuture at the world's original design festival Salone del Mobile.The presentation will highlight African technology through media, events and performance and also show how it brings about new shifts in design. Africa is moving from visual clichés and creating a new platform via writers, musicians, illustrators, coders, developers, photographers, cultural commentators technologists and architects. Through these different approaches, a movement is modifying Africa's past and present.
Africa's digital diaspora increasingly prevails in the Afropolitan world. Beatrice Galilee, curator of the experimental Afrofuture show states, "As the design world expands its reach beyond aesthetics to encompass networks, strategies and unexpected tactics, Africa becomes an urgent critical voice in the global conversation. In the Afrofuture we imagine the African Union as the world's most powerful economic zone, we imagine DIY space travel and biomorphic militarized Kwazulu vervet monkeys. We present Chinafrica state TV, futuristic instruments and contemporary African pulp fiction."
Taking over La Rinascente's flagship Milan store, each day's events will bring a forward-thinking, futuristic, global game-changing version of the world's second largest continent. Writer Nana Ocran states, "Afrofuture shines a modern, pan-African light on what can, is and could happen in design in and beyond Africa, through wider, deeper narratives and experimental mash-ups with global innovators. It's a dynamic platform to kick off the conversation about African design and to think big about how the rapidly emerging future will see mould-breaking designers coming up from the radical underground to the global mainstream."
WHEN: April 9th. to 14th.
WHERE: La Rinascente, Via Santa Radegonda, 3, 20121 Milano, Italië