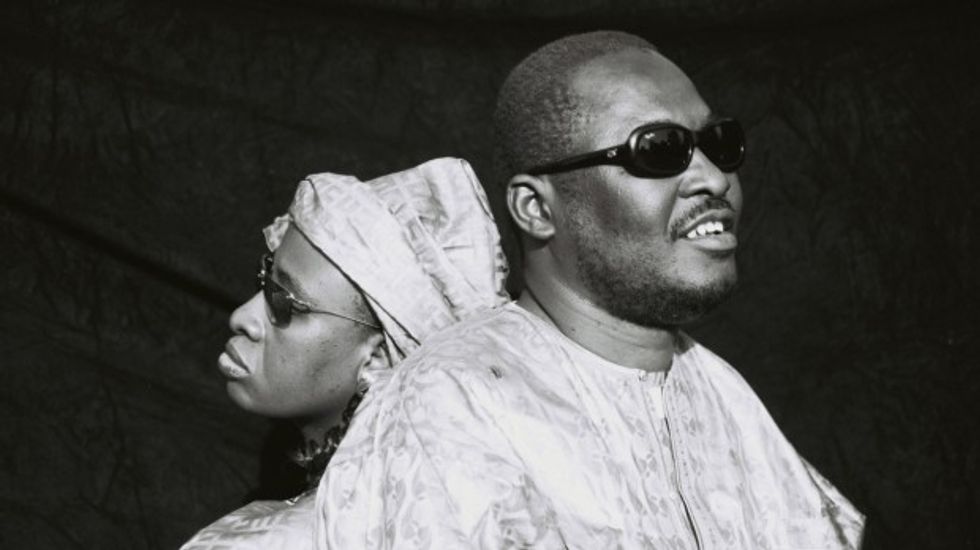 ---
New York! Catch a completely absurd line-up this Saturday at Central Park Summer Stage, where jewel Malian blues duo Amadou & Mariam will take the stage alongside Kenya's prime electro-pop group Just A Band and bubbling BK rapper Theophilus London. Best of all: the performance is FREE and open to all. So get your girl (boy), grab your friends and head to Rumsey Playfield at Central Park this Saturday Aug 4, show starts at 3PM — see here for additional info. Watch Just A Band's "Huff + Puff" music video, as well as Okayafrica TV piece with Amadou & Mariam (and TVOTR), below.
Amadou & Mariam w/ Theophilus London and Just A Band
Sat, Aug 4. 3PM.
FREE
[embed width="600"][/embed]
Just A Band "Huff + Puff"
[embed width="600"][/embed]
Okayafrica TV: On The Set of Amadou & Mariam's 'Wily Kataso' Shoot