Ami Faku is one of South Africa's fastest rising stars. Her music, which she calls "modern Afro soul," blends soul with modern pop and traditional Afro soul sensibilities. Be it on a ballad or over a house beat, the adaptable Eastern Cape-born artist maintains all her traits and soul.
In the last year, it has been near impossible to avoid Ami Faku; her singles— "Love Drunk," "Ubuhle Bakho," "Ndikhethe Wena"—have been a permanent fixture on the country's radio charts and playlists. "Into Ingawe," a single in which she's featured by Sun-El Musician is one of the most played songs on SA radio at the moment, and reached a million streams within three weeks of its release.
Ami Faku says her lyrics are honest. "My music is based on touching you in a certain way," she says, adding, "I don't have a wall, that's my brand."
---
The singer and songwriter's introduction to the industry was through the TV talent show The Voice SA in 2017 when she still sang under her government name Amanda Faku. Even though she was eliminated from the competition, she managed to catch the attention of the label Vth Season (home to AKA, TRESOR, Big Star Johnson), which she is currently signed to.
Before answering our questions, Ami Faku played OkayAfrica a few songs from her upcoming album Imali, which is out September 27. In the interview below, the singer and songwriter expands on the themes explored in the album, the personnel involved and shares her hopes about the future.
This interview has been edited for clarity and length.
Your claim to fame was The Voice SA.
That's where it started, and I consider it a very important part of my growth.
There's always this philosophy that artists who don't make it in these competitions are the ones who actually go out and make it in the game. What's your take on that?
I guess with every competition, their market is based on the viewers. But that's not what the whole of South Africa wants. So I guess the ones that get eliminated don't stand by whatever that show wants. So obviously, you will get eliminated because you just aren't working for that small amount of people. But for the whole country, you could be the right musician for them.
What did you take from that loss?
It's just about never giving up, and knowing that you have something to offer, and knowing that you'll be authentic and consistent.
Sun-El Musician x Ami Faku - Into ingawewww.youtube.com
How did you get into singing?

I knew I could sing in church. I'm influenced by church, reggae, hip-hop, and anything that I listen to. I look up to so many artists. I don't have one idol, I have many. So I guess that influences how I approach my songwriting and my melodies.
So you write your own songs, that's amazing.
I do.
When did you start writing?
I discovered I could write when I first went to studio, when I was 18. I wrote the song instantly, but it's only now that I worked on an album and I see how I can write about different things that affect us as people. And it's not just based on love, it's based on many things. I look forward to growing as a songwriter.
Some of the songs from the album which you just played me, I hear a lot of soulful ballads. Is that what people should expect?
There's a lot that's going on [in the album]. There's a song that we call "eBhayi," it's [the type of] song you'll hear in the taxi rank. And then we have "Tshomi Yam," which is sort of like a traditional vibe. So it's just a collection of songs. Each song has, like, a brother or sister. So it's just me; it's everything that I've always wanted to do, so it's not just ballads, it's also groove, but groove in a very cool, mature yet youthful way.
You've been all over the charts in the past few months, how has your life changed?

Oh, bookings. (Laughs) People are now seeing that Ami is worth a booking because the songs are well-known, so that's going great. A lot of opportunities; a lot of artists want to work with me. But I just make sure I choose the ones that are going to complement me, and I'm also going to complement them because you just have to pick the right ones. But yeah, great things have been happening and I'm just so excited, man.
When you go back home, how are things now?
First of all, I can't use a taxi. [Laughs] Because there's a perception. And also, I just try to not be around people a lot, because of the things that people say. I went to this braai place that I always go to when I'm home, and this lady who works there was like, "So, you're going to come spend the money from Joburg." But people are very supportive, and there's a lot of support.
I read somewhere that "Love Drunk" was from a personal experience. Do you draw from your personal experience in most of your songs?
Most of it, and sometimes from someone else's experience, because then I'm not experienced enough to, so to broaden up for my audience, I then write about what other people are experiencing.
Like the title track on my album Imali (money); I was once in a situation where I felt like things weren't working out, and it was just darkness throughout. I've left that place, but I know there are people that are still there, and that song is basically about them, those who are praying and nothing is going well.
So, yeah, sometimes, it's things I've experienced, things other people have experienced, and things I know that I've left people behind and they are still experiencing.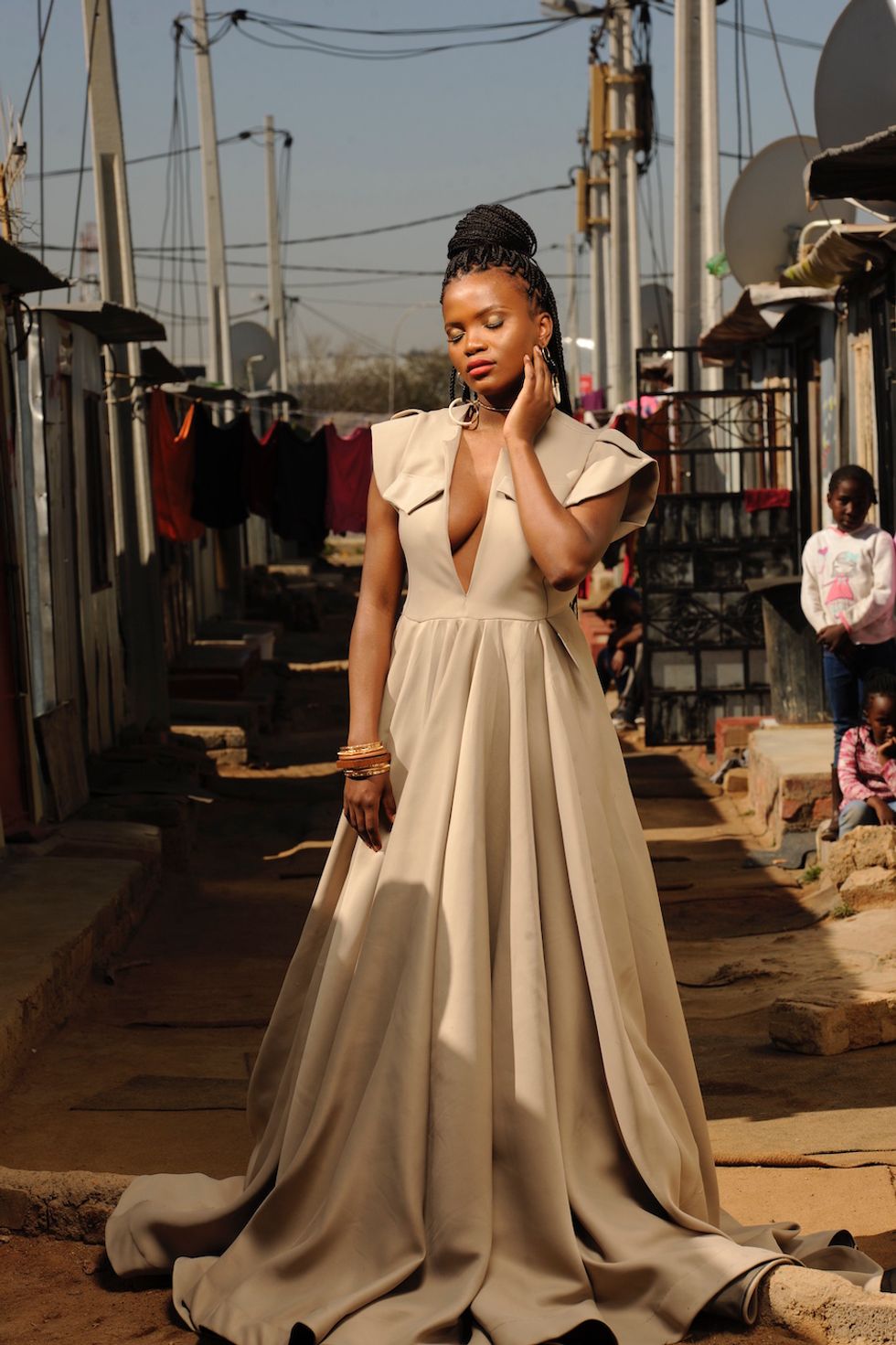 What has the experience been like working with the label Vth Season?

The honeymoon phase hasn't ended yet, so we are very much still feeding each other strawberry (laughs). I'm having a great time. We are still very happy together. No complaints. They don't control an artist. You have the freedom to express yourself in whatever way you would like to in your music, they give you that. So, for me, it doesn't feel like I'm even signed. It just feel like I have people helping me get where I always wanted to be.
Who are you working with on the album in terms of guests and producers?
There are the only two features, Blaq Diamond and Sun-El musician. Producers, Blaq Diamond (they helped produce the song we are on), Sun-El musician, Eternal Africa and Wilson.
Was it deliberate that you didn't work with a lot of other artists on your first project?
The artists that I really look up to are very high profile, and I managed to get two of them, who were on my bucket list for the next five years. So, to get them was amazing. I even co-wrote a song with Ntsika from The Soil.
I'm just not going to settle when it comes to my debut project. It's my first child, I need to make a good impression. And I feel like I've worked with everyone that will put my project in a high scale.
What is the process of co-writing with another artist?
So I co-wrote "Tshomi Yam." Ntsika always dreams of songs, so he came with a dream, he came with a song. He wrote the chorus, and then I heard what the song was about. So it determined how I approached my verse. So that's the process.
What can you add about the album?
I believe that this is going to be like the greatest thing ever. I know I'm very talented, that's all I have to say. And that people should look out for it, and it's a lot of hard work. People are going to be happy because we make music for people, and that's what I can't wait for.
Pre-order/pre-save Imali below.