Guinean Rapper Anny Kassy Shares The Visuals For 'Nimba'
Watch Guinean MC Anny Kassy's striking animated visuals for "Nimba," the title track off her recent LP.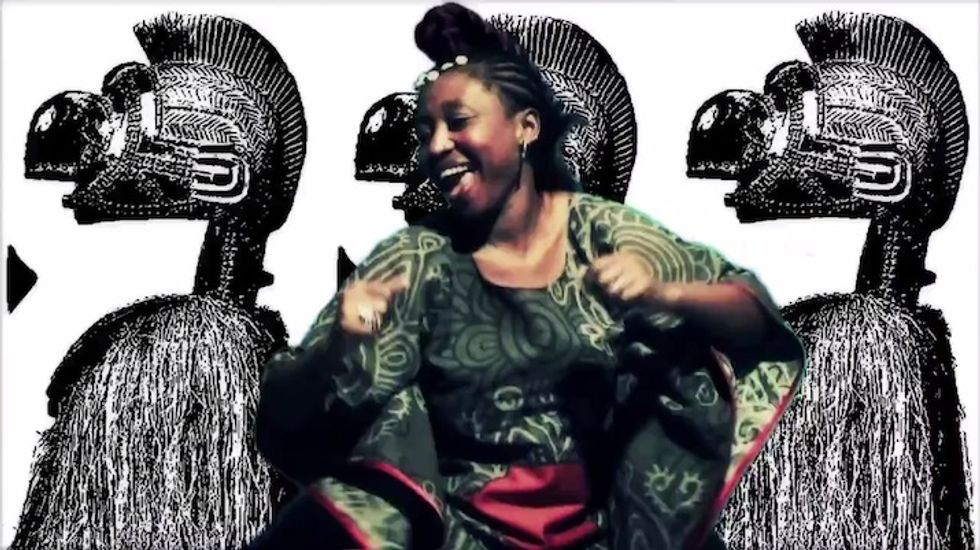 ---
Conakry, Guinea-based MC Anny Kassy released her 12-track sophomore album late last year. Nimba, named after the goddess of fertility in Guinea, was recorded through Kassy's pregnancy and follows in the vein of her 2005 Ghetto Khibaroui LP which featured raps "against the military system of Lansana Conté, for education for all (and girls in particular) and describe[d] the harsh life conditions of people in Guinea." Kassy recently shared the striking visuals for her latest album's title track, produced by frequent Art Melody beatmaker Redrum. Watch the music video and stream Nimba in its entirety below, out now on Tentacule Records.