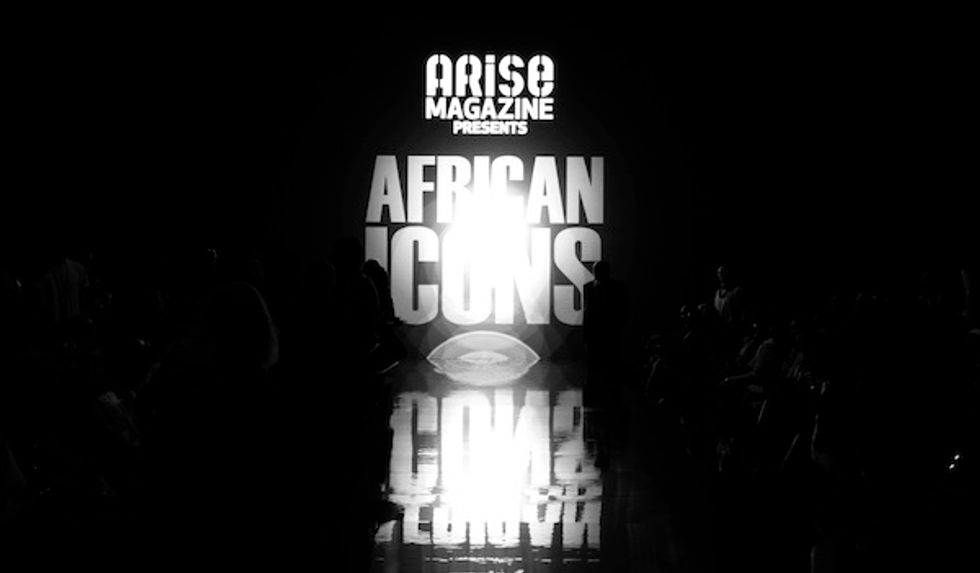 ---
*All photos by Childeye
New York Fashion Week kicked off with an inspiring runway show, "African Icons" presented by Arise Magazine. In it, the five collections (Tiffany Amber, Tsemaye Binitie, Maki-Oh, Gavin Rajah and Ozwald Boateng) illustrated a cultural mix of fresh ideas, featuring trendy and classy womenswear and menswear designs, all revealing true glamorous African chic.
For these designers, it is no longer only about african prints, it is about revolutionnary fashion design using the powerful prints and bright colors of African fashion. I believe that fashion is political and the more these designers creations are innovative on the runway, the more they are becoming a phenomemon of communicaton showing a social development of African fashion. However, I was disappointed to see the lack of diversity represented on the catwalk. I was expecting to see a real representation of black skin - usually under represented in the fashion industry.
*Ozwald Boateng
For those who missed the show...
Designer Tiffany Amber first took the runway with a tribute to African music and drums, highlighting a range of bright colors with a sense of seductive femininity in glamorous evening dresses and jumpsuits. This collection seems to be design for the modern woman who is en vogue.
The atmosphere definitely changed with Tsemaye Binitie showing a real mix of fabrics, materials and shapes. We saw some peplums pieces, a transparent black dress, a pair of leather pants, sportswear and much more. Mr. Binitie clearly decided to give us a melting pot of ideas, seemingly totally disorganized and disconnected one from the other but ended up being connected. Binitie's work in some ways represents our century; this era where we are pursuing a fast life and fashion is constantly changing. However, I do not understand Binitie's music choice and I believe that I wasn't the only one in the audience. The first track was all about "Pussy, pussy.. pussy" and as a male designer for a womenswear collection, that makes me think that he's perceiving women as a sexual object of desire.
*Tiffany Amber
Oh !... Maki Oh !, Amaka Osakwe, the Lagos-based designer strucked at New York Fashion Week for her first time. She presented us stunning work, reminding me of the retro-elements of the 20s with the fringed dance dresses and tassels. I could have seen Josephine Baker appearing onstage with one of Maki-Oh !'s creations.
*Maki Oh!
I love the contrast between the structured base of the dress and the lenghtly fringes which really set the fashion in motion. Osakwe's spring pieces provide us an another opportunity to celebrate the beautiful shape of a woman's body.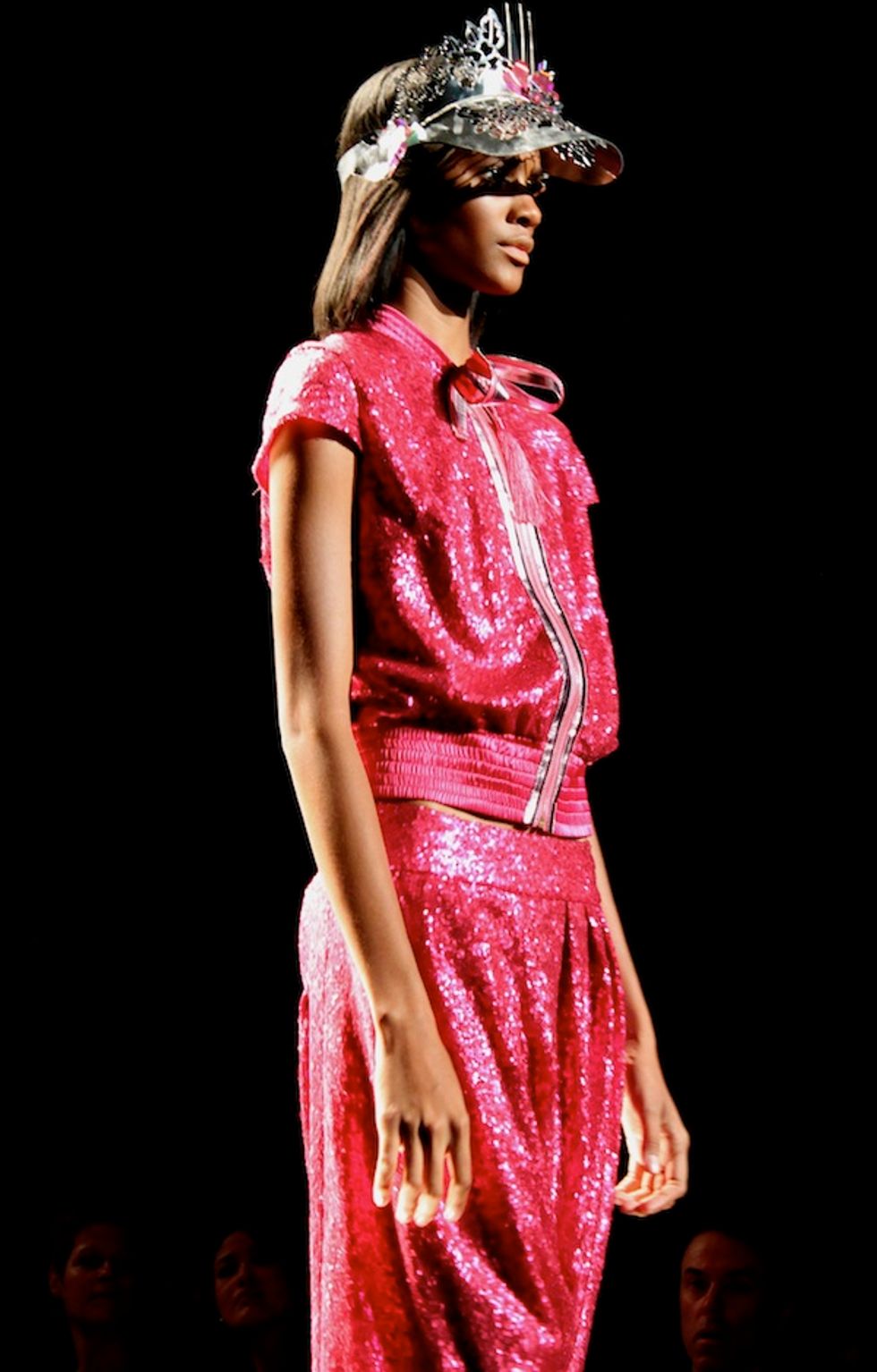 *Gavin Rajah
The fairy-tale takes place with Gavin Rajah's magic and sparkle. Some of the models sporting metallic visors appeared to be queens of a new era. Figures in dresses covered with beads, sequins, ornaments, Rajah impressed the audience with its glitz and glamour.
*Ozwald Boateng
The welcoming of the army of designer Ozwald Boateng was the best way to close out the show. The staging was meticulously organized; we witnessed columns, lines, walking duets, all really graphic and always in motion. The British-based designer from Ghana took us to the spotlight and allowed us to see his cutting-edge wax prints on tailored blazers, hemmed pockets and showcased a perfect array of tailored suits for the modern man with an African touch. Then, just as we were still rediscovering the African print, Boateng brought us back to casual wear, fit with proper collars and playful bibs.
*Ozwald Boateng
Strong representation of this menswar collection sported by an army of models. The show concluded with Boateng himself taking stage as he walked through the men to the end of the runway. This African icon definitely showed that he was leading this fashion army.
*Ozwald Boateng
The Arise show was an historical and beautiful moment highlighting the African evolution of innovative, cutting edge and creative fashion trends and ideas. African designers took the runway by storm, during one of the world's most powerful, influential and important fashion events, the New York Fashion Week.
<!--
<!--
ARISE Magazine presents African Icons Fashion Show for 2012 Mercedes-Benz Fashion Week - Images by terrence jennings