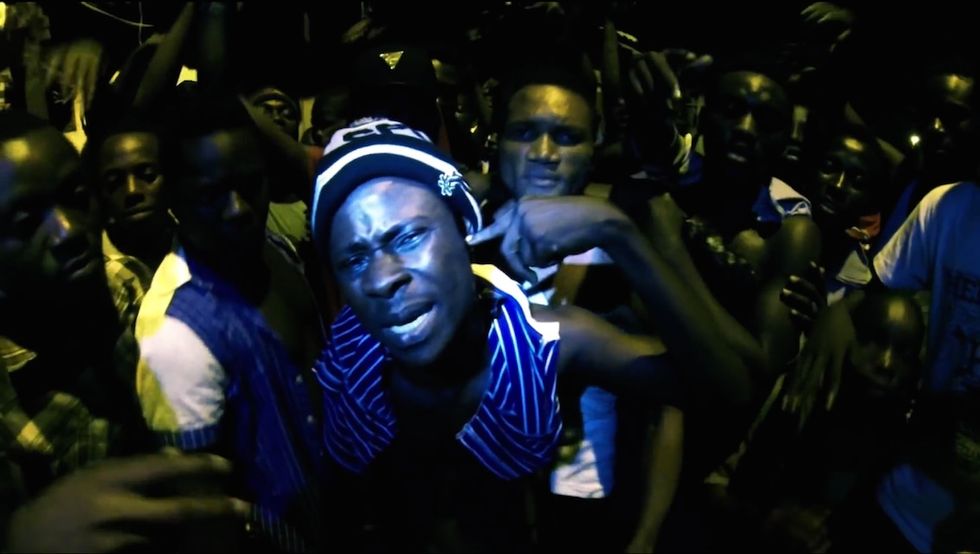 Ghanaian rap newcomer Asuoden debuts his 'Ghana Politricks' track in a video directed by the FOKN Bois' Wanlov The Kubolor.
---
Not much is known about Ghanaian rap newcomer Asuoden except for the fact that he has a bone to pick with corrupt politicians and can count the FOKN Bois among his fanbase. According to Wanlov and M3NSA, they stumbled upon the "conscious wordsmith with a sandpaper voice during their Big in Ghana Tour and decided his message needed to be heard."  "Ghana Politricks" is Asuoden's first offering to the rap game (that we've managed to get our hands on at least...) and his heartfelt indictment of the nefarious dealings of Ghana's political elite comes with a video directed by Kubolor (Wanlov's filmmaking alter-ego).
In the gritty visuals, the diminutive rapper is equipped with a megaphone and hoisted on the shoulders of his supporters in order to highlight the problems that young Ghanaians face on a daily basis to an eager crowd that hangs on to his every word. Rapping in English, Twi and Fante, Asuoden also calls for a peaceful democratic process and cautions Ghanaians to think before they vote in order "not to cast their vote for the common fool." With that kind of sound advice, we hope to hear more from the young Tema rapper soon. Watch the video below and download "Ghana Politricks" for free here.