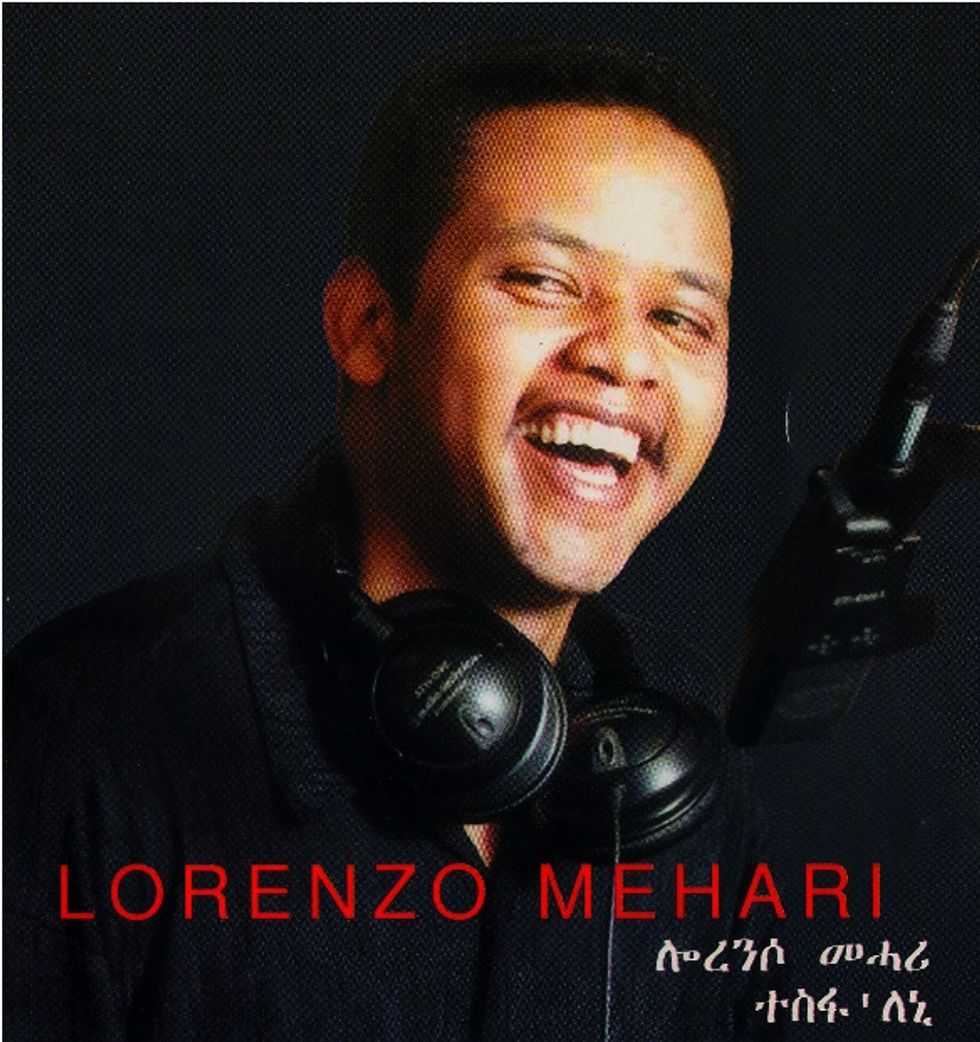 ---
OKA contributor Asennai Musye is knee-deep in the music scene in Eritrea. He'll be sending updates on the sounds coming out of the Horn of Africa. In this post, Asennai highlights the versatile Eritrean singer Lorenzo Mehari.
Lorenzo Mehari was raised by a journalist stepfather and a mother with a strong passion for poetry, music, and vivid storytelling. He grew up in the compound that houses Asmara Theater in Asmara, Eritrea, so since his youth he's been immersed in the rich culture, history, and sounds of the East African artists who frequented the venue. By age 17, he was performing in concerts with legendary singers in Asmara and later in Addis Abeba (Ethiopia) alongside musical heavyweights Mahmoud Ahmed, Tilahun Gessesse, Neway Debebe, and Aster Aweke to name a few.
Lorenzo's passion for his music is best summarized in the title of his debut LP Tesfa Aleni, a wordplay in Tigrinya alluding to his aspiration and possession of hope. Heavily influenced by Eritrean musical legends of the 1960s — an era which witnessed a phenomenal surge in modern Eritrean music, as well as Sudanese, Ethiopian and West African artists like Salif Keita and Baba Ma'al — Lorenzo effortlessly delivers songs in three African languages: Tigrinya (one of Eritrea's 9 languages), Amharic (widely spoken in Ethiopia) and Arabic, capturing many audiences across borders.
The featured song is entitled "Timnit," a Tigrigna word for a "wish." Stream it and download below.
[audio:https://www.okayafrica.com/wp-content/uploads/Timnit.mp3|titles="Timnit" by Lorenzo Mehari]
Download: Lorenzo Mehari "Timnit"
- Asennai Musye