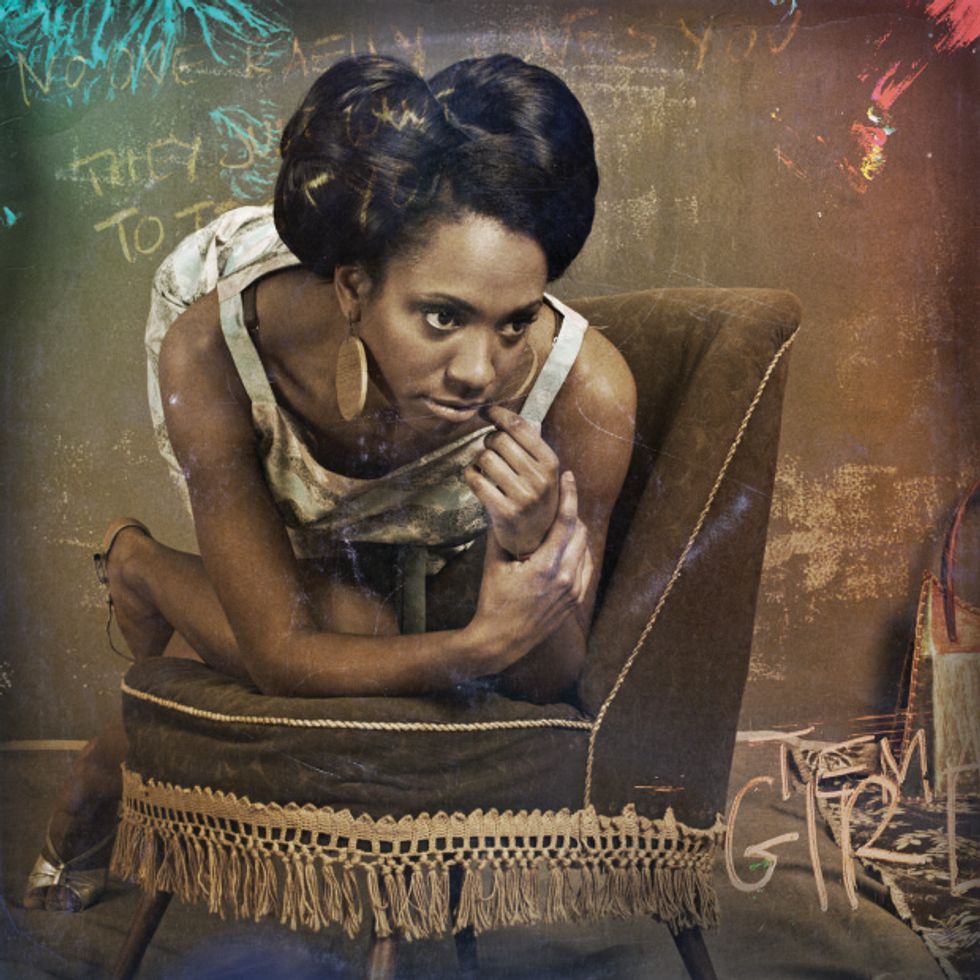 ---
Like many gifted artists, Y'akoto is a bit of a transient. This half Ghanaian, half German soul singer spent the majority of her life shuttling between Western and Central Africa and Western Europe, and it's clear that there is some cross cultural harmony in her music. The West African rhythms are apparent in a few of her songs, but the major element I hear is the brusque femininity of an American jazz singer like Billie Holiday. Sensuous is probably the only word that can accurately describe Y'akoto's voice. She has a smoky timbre that stands out most prominently on the title track of her new album, Baby Blues. The song is just the type of bare bones, morose fare you'd expect on song about lost love. A piano, a distant grumbling drumb, and Y'akoto's sultry voice are all you're going to get on this one... of course if you're like me, you'll get that and a few dour memories of your past relationships.
If you aren't keen on tearing up over failed romances, feel free to take a listen to "Tamba." It's just as beautifully moody as "Baby Blues," only it will make you want to yell at a politician...you know, instead of an ex-lover. For more, visit Y'akoto's website.
"Baby Blues"
[audio:https://www.okayafrica.com/wp-content/uploads/Baby-Blues.mp3|titles=Baby Blues by Y'akoto]
"Tamba"
[audio:https://www.okayafrica.com/wp-content/uploads/Tamba.mp3|titles=Tamba by Y'akoto]