Video
Bateleur x Spoken Word Poet Toast Coetzer At Cape Town's Secret Soirée
Cape Town six-piece Bateleur were joined by spoken word poet Toast Coetzer at their Secret Soirée show.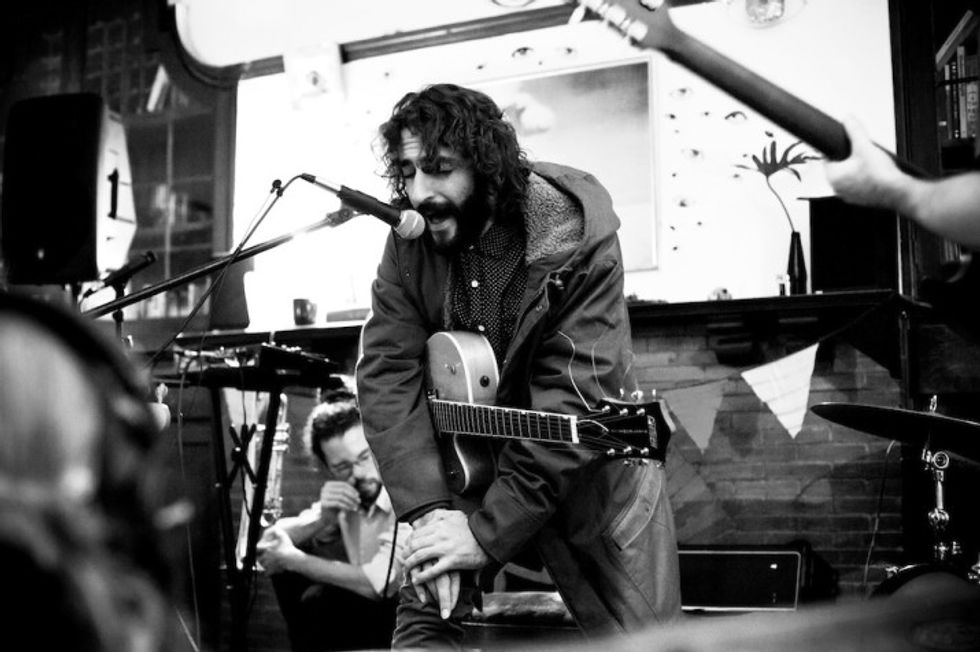 ---
Photo by Anton Scholtz. Thanks to Charlotte Carter (This White Ou Likes Kwaito) for the image.
While this one is more on the post-rock side of things, we still wanted to shed light on South African band Bateleur's improvisations. Though known for their instrumental bliss, the experimental six-piece were joined last weekend by spoken word poet Toast Coetzer. The performance took place in a living room in Observatory as a part of the Secret Soirée series of "secret and intimate crowdfunded house concerts in the living rooms of fans." The intimate session was recorded in true takeaway show fashion by Aletta Gardner. Watch the dreamy eight minute video below.