South Africans Afro soul singer Berita released the single "Ndicel' Iiss" in January. The song's title literally translates to "May I have a kiss?." And the music video, which was directed by Callback Dreams'Makere Thekiso, depicts affection through the video's cast and the artist herself.
---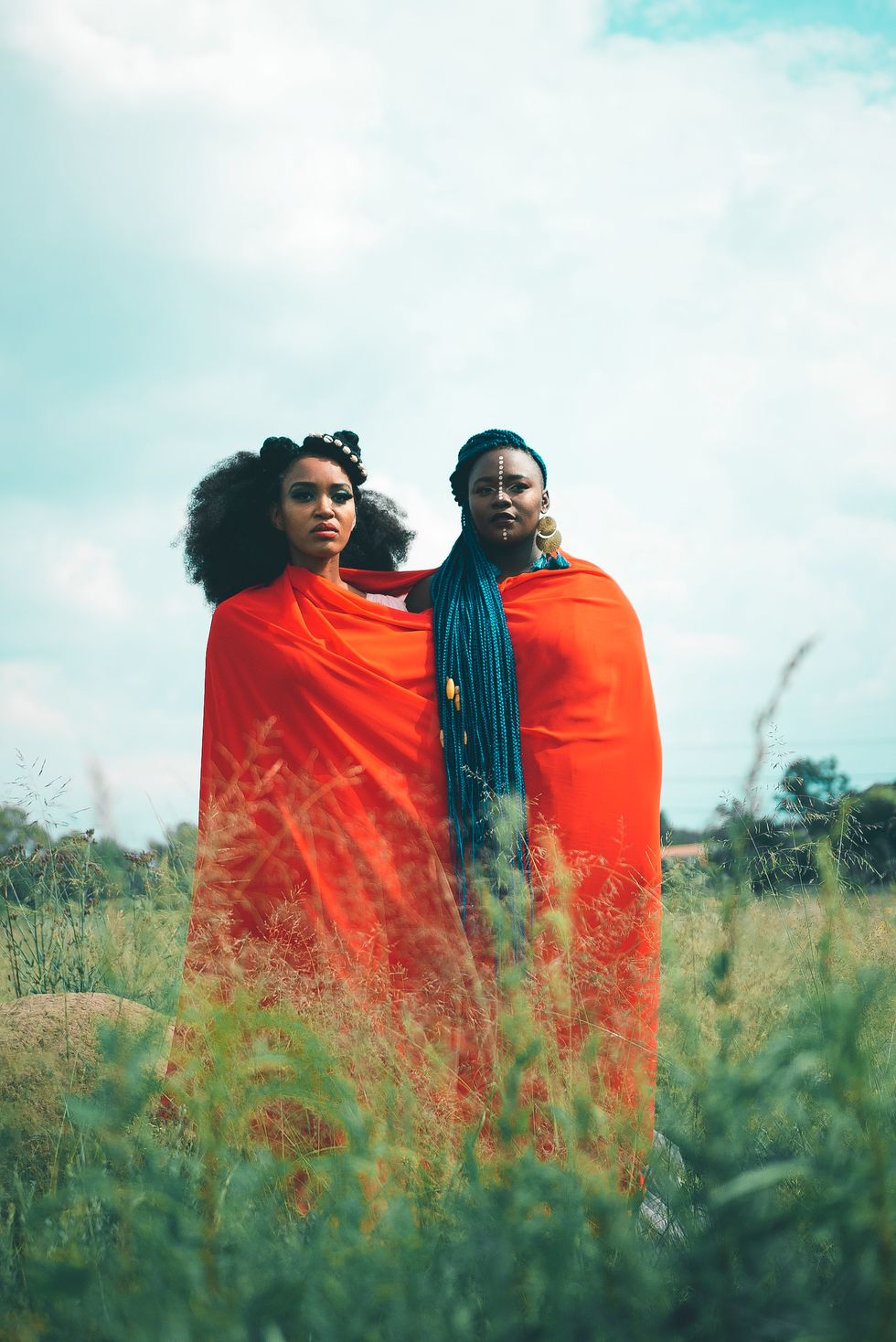 Berita and Amanda Black, who makes a cameo on the video for "Ndicel' Ikiss." Image supplied.
"The song," says Berita, "is an ode to a love story emphasizing the importance of affection in a relationship. Affection is often an understated, taboo and often ignored topic in African Culture. We wanted to tell a captivating authentic African love story using strong aesthetic, storytelling, art, and eccentric fashion as our key elements."

If you are a sucker for love and affection and have a taste for Afrocentric fashion, the visuals will definitely move you.
Watch the music video for "Ndicel' Ikiss" below, and download the song here or stream it underneath.
Berita- Ndicel'ikiss MUSIC VIDEOwww.youtube.com
Follow Berita on Twitter: @BeritaAfroSoul.